Preferred option virtual exhibition – December 2020 – East of Huntly to Aberdeen - A96 Dualling
This virtual public engagement event has been designed to mirror a traditional face to face exhibition as much as possible. Below you will find links to our virtual exhibition room and downloadable copies of all the materials on display.
The virtual exhibition room includes a number of panels which display more details about the route options appraisal and the preferred route option.
Feedback can be submitted using one of the following methods:
The interactive and downloadable feedback forms are available within the virtual exhibition room.
In an email direct to the project team at A96dualling@transport.gov.scot
Please be advised that the feedback period runs from 21 December 2020 to 8 March 2021.
The Virtual Exhibition Room
To navigate, please use your mouse or the navigation bar at the bottom of the screen to pan around the room, clicking on the exhibition boards or preferred option plan to view them.
To provide feedback within the virtual exhibition room please select the 'Submit feedback' button located on the navigation bar.
Visit the virtual exhibition
The virtual room has been designed to offer an interactive experience. We recommend that you access this room using an up to date web-browser such as Google Chrome, Microsoft Edge, Safari, or on your mobile device. The room will still work on older technologies however visitors may experience a reduced service.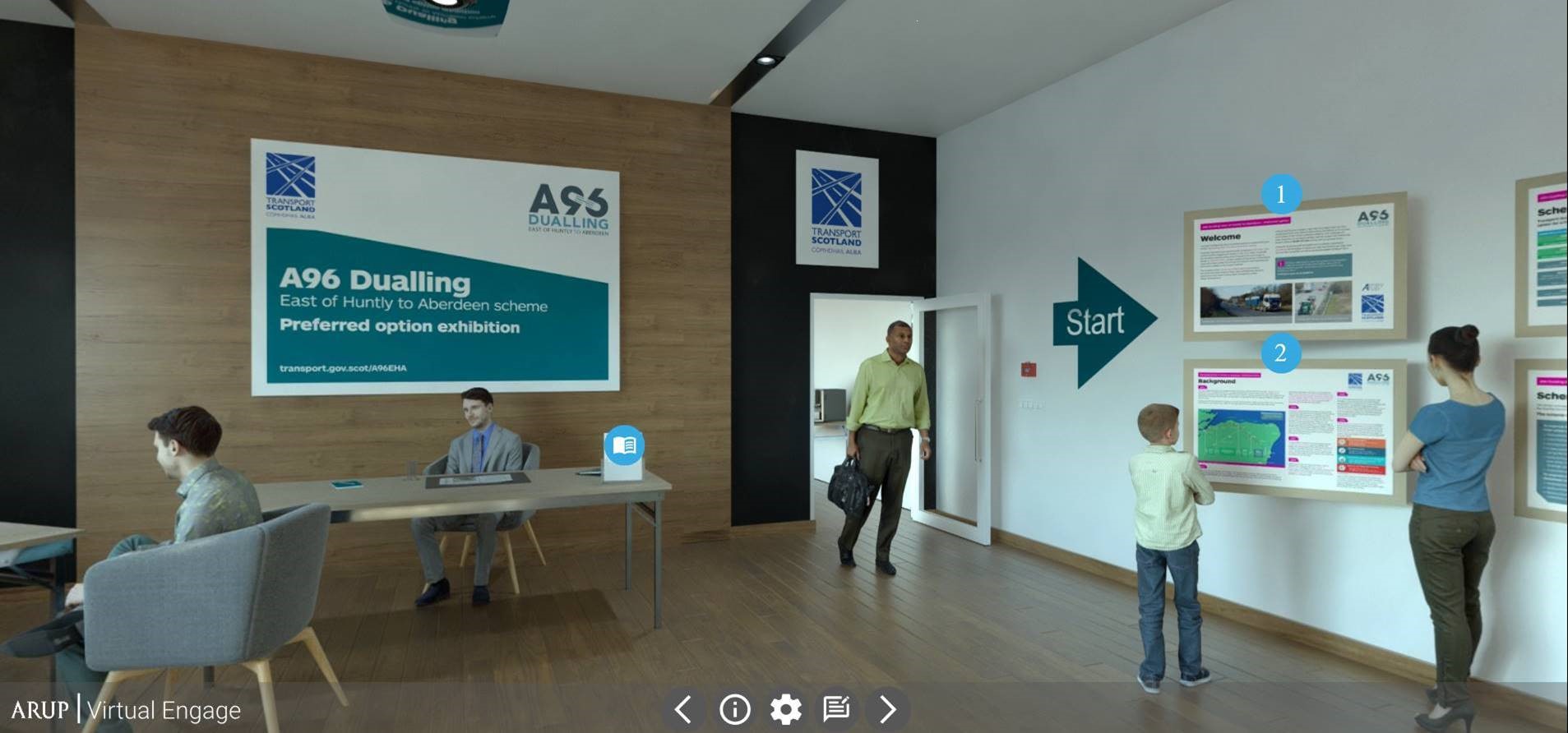 Should you be unable to access the virtual exhibition room or would prefer to view the information in an electronic format separately, all the materials are available to download as PDF documents. If you would find it easier to review materials or maps in hard copy format, please contact the project team on:
Telephone: 01467 672516
---