Ministerial Foreword
The Scottish Government has committed to almost complete decarbonisation of the road transport sector by 2050. That means a transformation in moving people and goods around and moving away from current dependence on fossil-fuelled vehicles. This transformation will not be easy, but it is absolutely vital.
Vital because of Scotland's ambitious climate change legislation and targets. Reducing the transport sector's contribution to greenhouse gas emissions is a priority and the latest Report on Proposals and Policies makes clear Government's ambitions.
Vital, to improve local air quality with a resultant improvement in public health and wellbeing. And, a vital component of the drive to energise Scotland's economy through opportunities for flourishing green technology industries.
Set in the context of firm commitments to wider sustainable transport policies, the major element of this transformation will be a shift towards the electrification of road transport.
This Roadmap looks specifically at electric vehicles powered entirely by batteries and at plug-in hybrid electric vehicles, collectively referred to as plug-in vehicles. These are best placed to make the most immediate impact in helping to achieve the required transformation. Other technologies, such as hydrogen fuel cell electric vehicles, will complement these in the future and many of the challenges and opportunities set out in this Roadmap will remain relevant.
Scotland's proud history as a nation of inventors and innovators is widely acknowledged, and our pioneering history in this technology is no exception:
Around 1837, a Scotsman Robert Davidson is credited with inventing the first electric carriage, powered by non-rechargeable primary cells.
Electric cars were being manufactured Edinburgh in 1897 by Douglas Neale.
And in the mid-1960s, a small electric concept city car - "The Scamp" was designed by Scottish Aviation. A concept which has proved to have been well ahead of its time.
But the plug-in vehicles available today offer a standard of performance and economy that could only have been dreamed of by those pioneering designers from Scotland's past. The range of models available is increasing at pace, with most major motor manufacturers considering plug-in vehicles a key market sector.
A sustainable Scottish fleet of plug-in vehicles aligns with Scotland's investment in a renewable energy sector that is harnessing our vast natural resources, with a quarter of Europe's tidal and offshore wind potential and a tenth of its wave power, as well as the legacy of our traditional energy industries.
Excellent progress is being made towards the ambitious target for the equivalent of all of Scotland's electricity needs to come from renewables by 2020, one of the most demanding anywhere in world. The increasing availability of renewable energy in times of low consumer demand can be put to good use by storing it for use as a transport power source, making investments in renewables work even harder for the people of Scotland.
Momentum is building around the take-up of plug-in vehicles, however Government cannot do this in isolation. What is required is commitment to a shared vision through a strong partnership approach. This has already been evident in the production of this Roadmap, both at a series of workshops and through input from an EV Strategic Board of experts in their fields. Achieving the required transformation necessitates action by all stakeholders across several key areas, ranging from stimulating the growth of the early market for plug-in vehicles to the need for communications and education to promote widespread adoption.
All partners are encouraged to offer their support. The challenges ahead to revolutionise Scotland's road transport sector are great; the status quo is not a sustainable option; and the multiple benefits from the move to plug-in vehicles are very much worth the effort.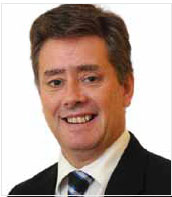 Keith Brown, Minister for Transport & Veterans, E-cosse partnership's EV Strategic Board Chair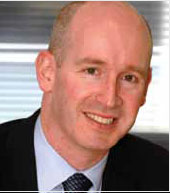 Gordon McGregor, Energy & Environment Director, ScottishPower, E-cosse partnership's EV Strategic Board co-Chair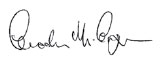 ---