Transport Scotland Corporate Plan 2006-2008 FOREWORD FROM THE MINISTER FOR TRANSPORT
Transport Scotland Corporate Plan 2006-2008
FOREWORD FROM THE MINISTER FOR TRANSPORT

Delivering better transport sits at the heart of the Scottish Executive's intention to build a smart, successful Scotland. The 2004 Transport White Paper, Scotland's Transport Future, gave our key aim as 'to promote economic growth, social inclusion, health and protection of our environment through a safe, integrated, effective and efficient transport system'.
Those words set a challenge for everyone involved in delivering Scotland's transport, and it was clear that new approaches would be needed to meet that challenge. It therefore gives me great satisfaction to introduce Transport Scotland, through its first Corporate Plan, as the new national body to help us meet that challenge.
Transport Scotland has been created to drive delivery of the Scottish Executive's £3 billion capital investment programme to 2010 and beyond. It is also responsible for overseeing the operation and maintenance of the national rail and trunk road networks, and for running the national concessionary travel schemes for older people, disabled people and young people.
Scottish Ministers decide on Scotland's transport policy objectives and Transport Scotland is charged with delivery on Ministers' behalf. As an executive agency of the Scottish Executive Transport Scotland is accountable to me, as Minister for Transport. The Transport Scotland Framework Document sets out the detailed accountabilities of the agency to me, and through Ministers to the public.
Together with the Scottish Executive Enterprise Transport & Lifelong Learning Department, new regional transport partnerships and local authorities, Transport Scotland will provide a strong delivery framework for improvement and excellence in transport. This is complemented by a strategic framework — the National Transport Strategy — which sets out the big picture for Scotland's transport, building on the original aim in the White Paper. I now look to all these bodies, working together, to meet the challenge and make transport work for people and businesses in Scotland.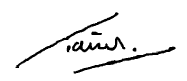 Tavish Scott
Minister for Transport
---