Walking, wheeling and cycling are great ways to get around as we move out of lockdown.  
By choosing to walk, wheel or cycle to work or for leisure trips instead of using public transport, you could save a seat for someone who really needs it - as well as benefitting your health and helping to protect our climate.
If you know your trip will take less than 45 minutes, it could also be quicker than driving.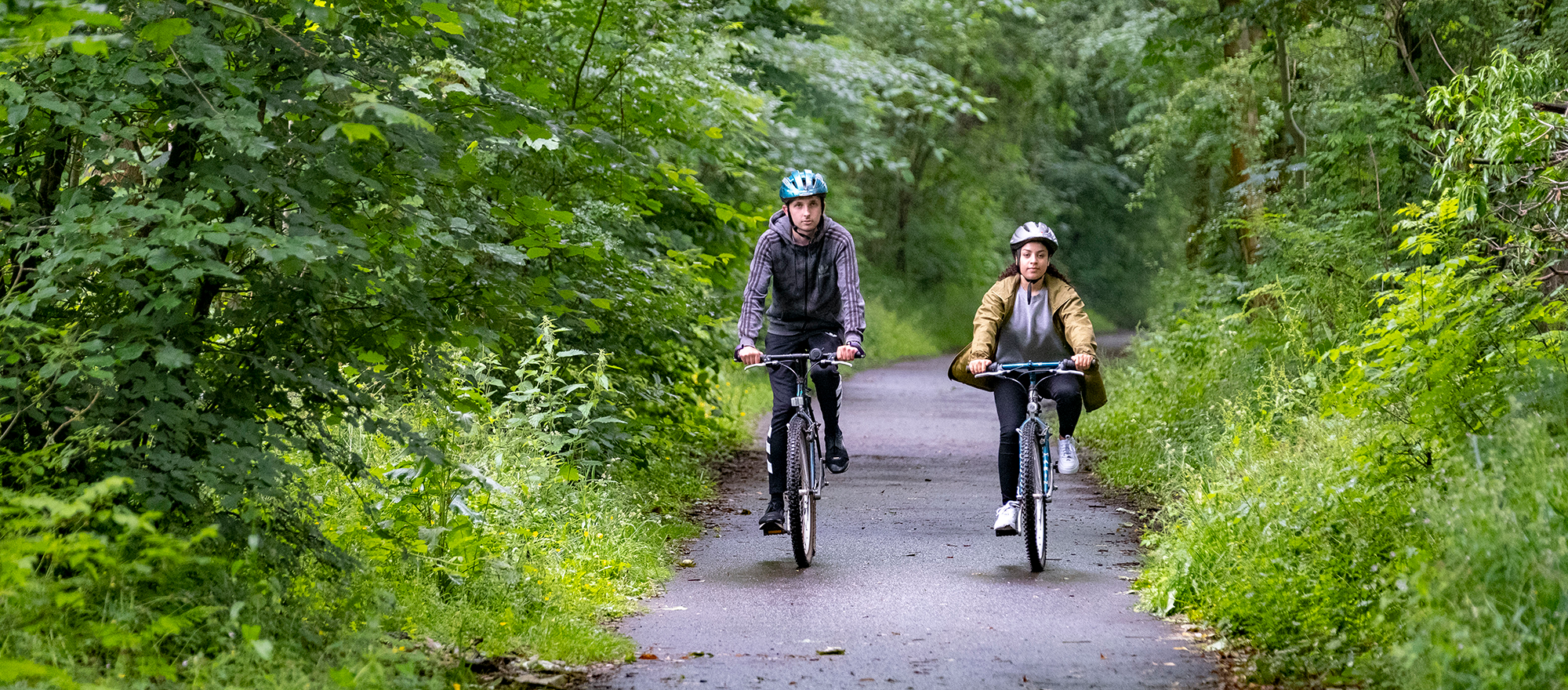 Be prepared for some routes to be busier than usual as there will likely be more people opting to walk, wheel or cycle. 
You may also notice an increase in the amount of road traffic during Phase 3, and should check any changes to routes in case of any temporary traffic or road restrictions. 
Return to school
With pupils back in the classroom, Active Travel organisations across Scotland are encouraging parents to think about leaving their cars at home when accompanying their children to school, and to walk, cycle or scoot instead.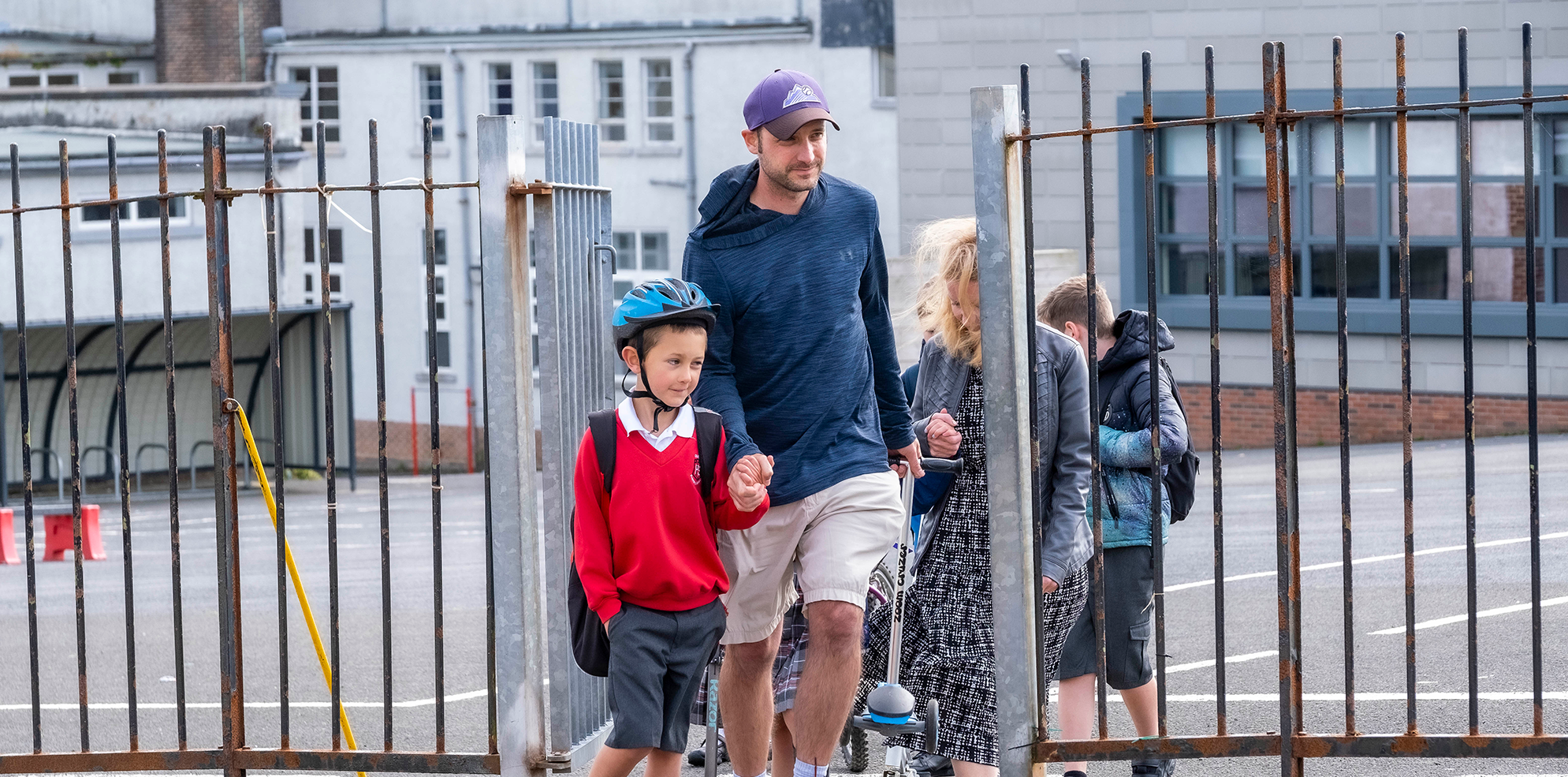 Sustrans Scotland Head of Behaviour Change Lynn Stocks said:
"Over the past five months, many children have learned to ride bikes, many people have discovered their local area on foot. After months of break from routine, the journey to school is a chance to get a bit of regular daily exercise for both children and their guardians.
"And, for parents who may still be working from home, the walk or cycle to school and back offers a chance to start the working day with some exercise."
You can read more about the initiative on the Sustrans Scotland website.
Spaces for People
We're working to make it safer and easier for you to walk and cycle more. 
A number of towns and cities across Scotland have implemented emergency active travel infrastructure through the Spaces for People initiative - including wider pavements, closing streets to vehicles or adding temporary cycle lanes.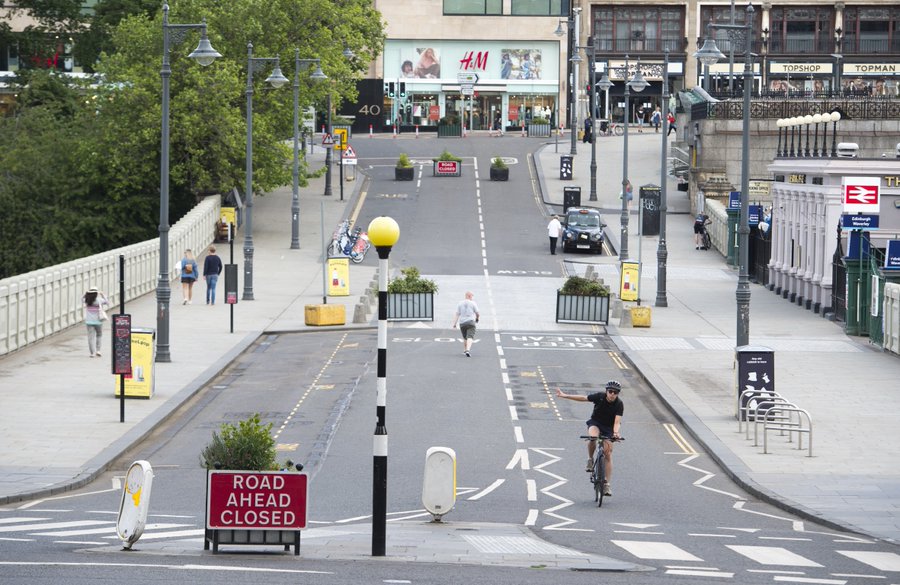 This work is funded by the Scottish Government, administered by Sustrans Scotland and delivered by local authorities.
£38.97 million has now been allocated to local authorities for pop-up walking and cycling infrastructure through the Spaces for People initiative.
Visit your local authority website for more information about improvements and plans for your area.
Help planning your journey
Plan ahead and always check your travel options in advance. Visit the websites of our Active Travel partners for helpful resources to support your active travel journey.
Safe travel
We've put together a guide on how to travel safely - read the advice. 
---