Scotland's Active Nation Commissioner works independently of government to help ensure that walking and cycling are accessible and inclusive for all.
Lee Craigie was appointed to the role in December 2018. As a national advocate for Active Travel across the country, her aim is to raise the profile of these inclusive and sustainable modes of travel while promoting their heath, environmental, social and economic benefits to everyone who lives, works in, or visits Scotland.
More sustainable lives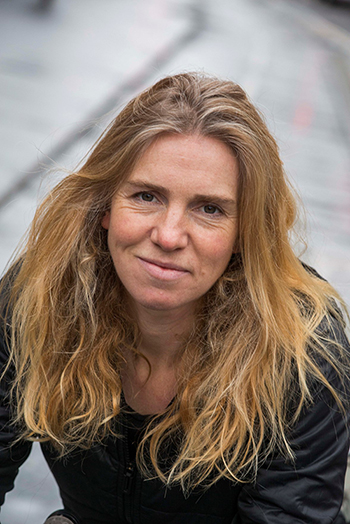 As her appointment was announced Lee said:
"I feel excited and privileged to be the new Active Nation Commissioner for Scotland and I'm looking forward to building new relationships right across the country so that we can collectively push the current boundaries of thinking in how we travel.
"I'm committed to promoting the idea that by placing our own health needs, the needs of our communities and our environment ahead of single-occupancy car journeys, we can all live more sustainable and fulfilled lives." 
Lee is a former professional mountain bike rider and co-founder of the Adventure Syndicate. She reports to the Cabinet Secretary for Transport, Infrastructure and Connectivity, Michael Matheson.
The Scottish Government committed to appoint an Active Nation Commissioner, through the 2017 Programme for Government, to help encourage an active nation, where more people can enjoy the benefits of accessible walking and cycling than ever before.
Get in touch
If you'd like to share your ideas and suggestions, you can contact the Active Nation Commissioner by email at activenationcommissioner@gmail.com
Active Nation Commissioner
Transport Scotland
Victoria Quay
Edinburgh EH6 6QQ
Related content
Active Nation Commissioner's report
A new Active Nation Commissioner for Scotland
Video: Active Nation Commissioner announced
---