Transport Scotland
The national transport agency for Scotland, delivering the Scottish Government's vision for transport.
Transport (Scotland) Bill
The new Bill brings together a series of measures to improve different aspects of Scottish transport, from bus services and smart ticketing to parking and low emission zones. It aims to empower local authorities, establish consistent standards, and deliver a more responsive and sustainable transport system for everyone in Scotland.
Learn more about the Bill
Transport Scotland are conducting a number of upgrades across the motorway network in Central Scotland, aiming to improve journeys on some of the country's busiest roads.
---
Transport Scotland are upgrading the A9 between Perth and Inverness to a dual carriageway, significantly improving journeys along this route.
---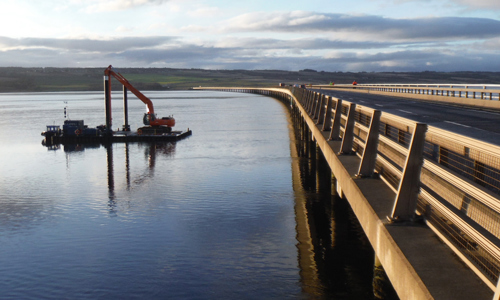 About Transport Scotland
We seek to deliver a safe, efficient, cost-effective and sustainable transport system for the benefit of the people of Scotland, playing a key role in helping to achieve the Scottish Government's Purpose of increasing sustainable economic growth with opportunities for all of Scotland to flourish.
About
Don't miss the Fantastic Forth Future Engineers Summer Programme - running until 11 August, with activities for all… https://t.co/0usuWX1fPl
Transport Scotland (@transcotland)
-
04:24 - 20 Jul 2018