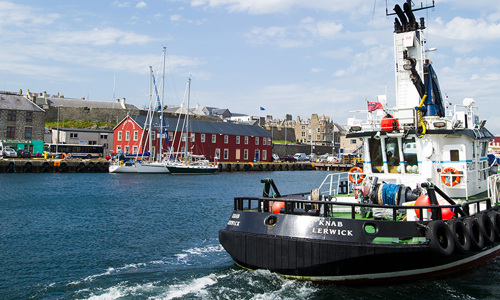 Ports and harbours
Transport Scotland handles all devolved ports policy and gives advice on harbour orders
Our responsibilities
Transport Scotland handles all devolved policy matters on behalf of Scottish Ministers, covering commercial, publicly owned and trust ports.
We administer provisions outlined in the Harbours, Pilotage and Ports Acts, as well as any related local legislation. This means we deal with applications for Harbour Empowerment and Revision Orders. We also  liaise with the UK Marine Management Organisation on issues of common interest.
Since 2013, Scottish Ministers have had the power to designate a harbour authority as one having the power to make harbour directions. Read the guidance on Harbours Directions Powers for information on how harbour authorities can apply for this designation.
We liaise with Department for Transport  on shipping and port policy including reserved areas. We work closely with Marine Scotland to ensure joined up consenting for ports projects.
Visit the Scottish Government's Marine Licensing page for consent applications.
We liaise with other maritime bodies including:
Ports are run on a commercial basis and are expected to be self-funding. Various grants may be available for certain projects subject to compliance with state aid rules. These include:
Port Governance
Ports in Scotland  vary in size from large commercial operations to small slips and piers. They include privately owned ports, local authority ports and harbours and trust ports.
A trust port is an independent statutory body governed by its own local legislation and run by independent boards. Unlike private company ports, they have no shareholders so all the surpluses from port operations are put back into the port.
Scottish Ministers consulted with the industry in preparing their guidance for Scottish trust ports which was published in 2012 as Modern Trust Ports in Scotland.
Vacancy - Northern Lighthouse Board Commissioner
Scottish Ministers are seeking to appoint a suitably experienced individual to join the Northern Lighthouse Board (NLB) as a Non-Executive Director (Commissioner). This is a unique role, which offers the exciting opportunity to contribute to the strategic leadership and governance of the NLB in the delivery of a critical safety service to all mariners.
Read more details about how to apply for the Northern Lighthouse Board Commissioner role
---