£600,000 for Cycle Friendly Development Fund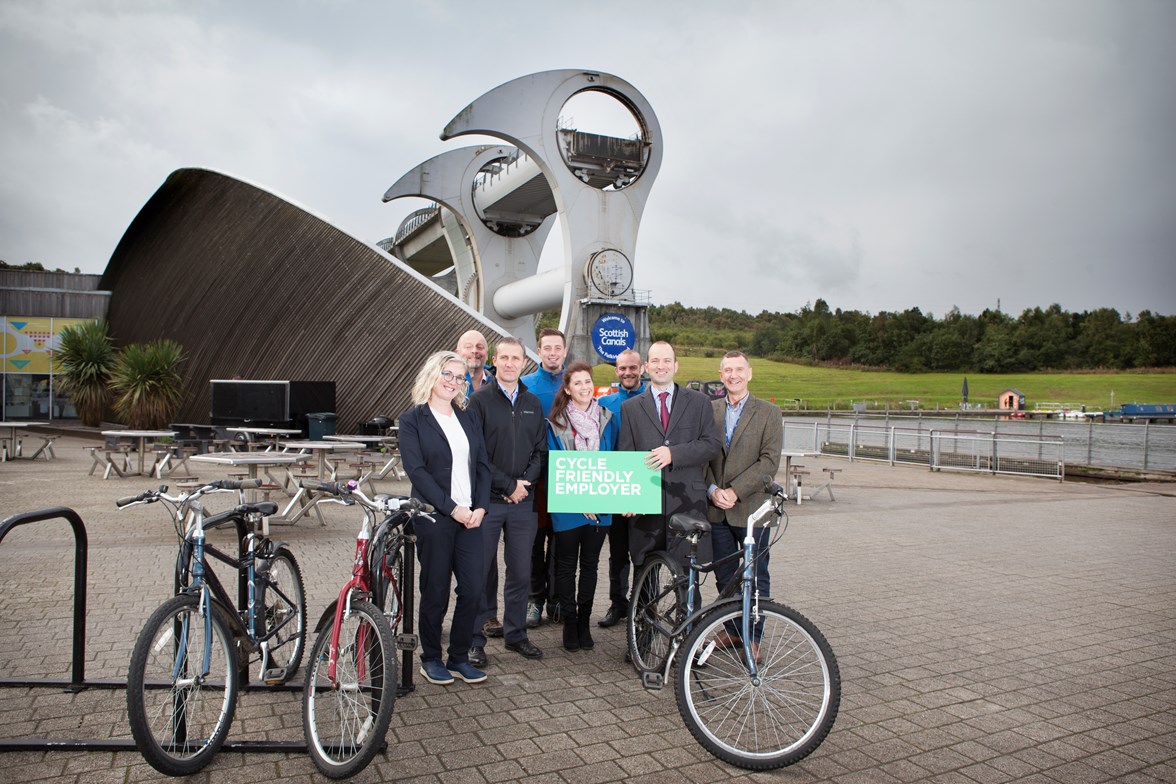 41 employers from the private, public and third sectors have been awarded funding across 64 worksites to promote cycling as a healthy, sustainable and accessible way to travel to work.
The Cycle Friendly Development Fund, delivered by Cycling Scotland with funding from Transport Scotland, will be used for projects that encourage staff and visitors to travel by bike.
As a result, over 52,000 employees, including those at the National Library of Scotland, Glasgow Airport, NHS Highlands and Scouts Scotland, can now look forward to a range of funded initiatives including showers, repair stations, Dr Bike maintenance sessions, hairdryers and safe cycle parking.
Cabinet Secretary for Transport, Infrastructure and Connectivity Michael Matheson said:
"It is welcome news that 41 employers across Scotland will benefit from the Cycle Friendly Development Fund. There are many environmental and health benefits that can be gained simply by choosing to cycle, and this funding will help reduce some of the local barriers that exist and encourage active travel. This support will progress our vision to develop an Active Nation, where more people choose to walk and cycle than ever before, by providing additional amenities to over 52,000 workers across Scotland.
"I'm proud that the Scottish Government is continuing to finance important behavioural change programmes, and by doubling the active travel budget to £80m for 2018/2019 we hope to deliver many more innovative projects in partnership with Cycling Scotland and other active travel partners."
Katharine Brough, Head of Behaviour Change at Cycling Scotland said:
"We're delighted to announce the successful employers who will receive funding to make their workplaces safer and more accessible for commuters to travel by bike. Cycling has so many benefits and creates a healthier and happier workforce and we work closely with our partners to help employers and other organisations encourage and support cycling. This round of funding will benefit over 52,000 workers across Scotland.
Catherine Topley, Interim CEO of Scottish Canals, said: "We are delighted to be one of the 41 employers benefiting from the Cycle Friendly Development Fund and to be part of today's announcement. Scotland's canals are an important part of the nation's walking and cycling network, providing safe sustainable travel routes and it is important to us that promoting healthy lifestyles and encouraging more people to our towpaths begins with our staff."
To see the full announcement from our partners at Cycling Scotland – please visit their
website
.