A82 Design Work Stepped Up As Preferred Route Chosen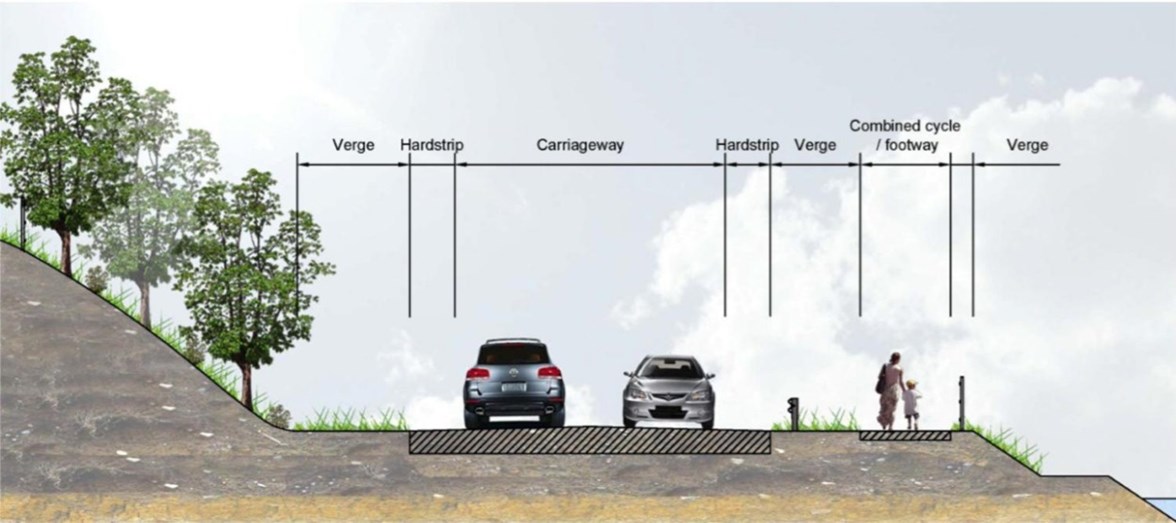 A series of public exhibitions starting today will let the public see and comment on the preferred route option as the next stage of design work gets underway.
The next phase of the £8 million design work, including a detailed ground investigation and topographical survey, will now be progressed with a view to preparing draft Orders for the scheme.
Transport Minister Derek Mackay said:
"The 10 mile section of the A82 between Tarbet and Inverarnan runs between the iconic Loch Lomond and the stunning hills that border it, so it is important that this scheme overcomes the challenges of the topography while maintaining the world renowned beauty of the area.
"Following route option assessment work, we are now able to confirm that the preferred route option will closely follow the existing road. We are now stepping up the work with the next stage of design costing over £8 million leading to the publication of draft Orders for the scheme in 2017.
"In addition, we are determined to enhance the existing route in the interim and that is why we are working to identify and implement a programme of short and medium term measures, including vegetation and drainage clearance and bend widening where it is possible.
"Coupled with the completed Pulpit Rock improvement and Crianlarich Bypass schemes, already bringing improved road safety and journey time reliability, we are committed to upgrading the A82 which is a vital economic and social lifeline as it connects businesses and communities in the Highlands and Islands with the central belt."

Gordon Watson, Chief Executive of Loch Lomond & The Trossachs National Park, added:
"We are delighted to have worked alongside Transport Scotland to reach this key stage in developing a high quality road design for this world-class scenic route through the National Park.
"This announcement is most welcome and the work ensures the new road design can both meet the needs of communities and businesses and maximise tourism benefits while enhancing the environment."
Over the next few months our Operating Company, BEAR Scotland, will be undertaking an intensive programme of short term improvements which will include vegetation and tree canopy clearance, clearance and improvement of the existing drainage system, and the removal of loose stones and rocks from the verge of the existing A82. The feasibility of further medium term interim improvements such as localised schemes to widen the road at tight bends and additional improvements to the drainage system along the route will also be investigated.
Details of the public exhibitions:
Wednesday 30th September, 12 noon – 7pm
Three Villages Hall, Arrochar,
Argyll & Bute, G83 7AB
Thursday 1st October, 12 noon – 7pm
Crianlarich Village Hall, Main Street,
Crianlarich, Perthshire, FK20 8QN
Friday 2nd October, 2pm – 7pm
Kilmore & Oban Parish Church Centre,
Glencruitten Road, Oban, Argyll,
PA34 4DN
Tuesday 6th October, 12 noon – 7pm
Duncansburgh MacIntosh Church Hall,
The Parade, Fort William, Inverness-shire,
PH33 6BA
Notes to editors
Fast facts:

1. The preferred route option (1) has a total length of just over 10.5 miles (16.85km) and includes 2 viaducts, 9 bridges, and 25 retaining walls.

2. A six metre wide carriageway with 1 metre wide hardstrips has been assessed for all options. The road width will be widened around bends. A wider 7.3 metre carriageway with 1 metre wide hardstrips will also be considered in the next stage of assessment. A 2-metre wide combined cycleway and footpath is also included for all the options. See 'Road Cross Section' diagram.

3. The Tarbet to Inverarnan section of the A82 has an average annual daily total of 3,500 vehicles with flows in the summer peaking at 5,500 vehicles with the proportion of traffic made up as follows: 85% cars, 8% HGVs, and 7% LGVs.

For further information on the project, and to view the exhibition material online,
please visit: www.transportscotland.gov.uk/project/a82-tarbet-inverarnan-upgrade