A9 Berriedale Braes blasts off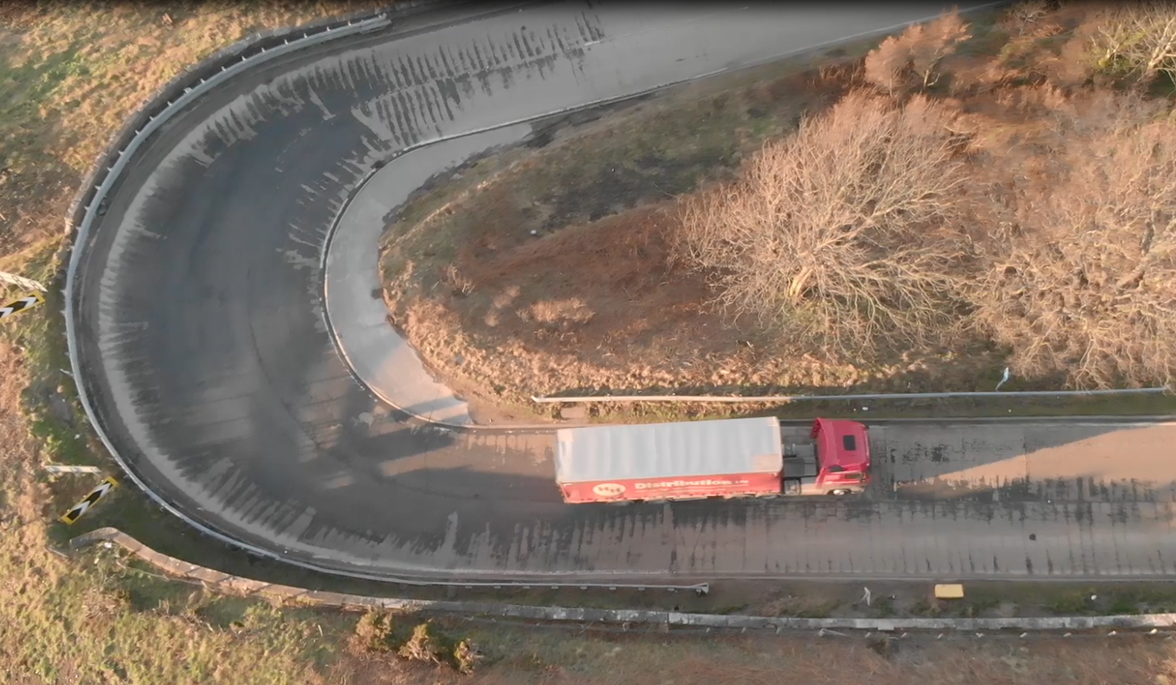 Stunning aerial footage of Berriedale Braes
The construction process to improve the hairpin bend on the A9 will see contractor, R J McLeod carrying out preliminary excavation work to determine the geo-technical properties of the underlying rock.
The contractor will carry out 4 small scale trial rock blasts on Tuesday 26th February between 1pm and 3.30pm. The work is expected to cause minimal disruption, however to ensure the safety of the public, the Contractor will be implementing the following procedures -
• Traffic on the A9 will be held either side of the proposed trial blasts location for a period no longer than 10 minutes on four occasions to ensure the safety of road users during and after each blast.
• Once the blast has gone off a site safety vehicle will travel this section of the A9 and ensure that the road remains free from debris and safe for operation. On confirmation that the road is clear, traffic will be permitted to continue along the A9.
• Prior to and immediately after the blasts access to the area of the blasts will be restricted to authorised site staff only.
• Sentries will be positioned on all access routes and other locations to control vehicular and pedestrian traffic access to the area of the blasts.
Speaking about the work, Kevin Knox, Project Manager, Transport Scotland said:
"This investigation work is essential to inform the Contractor's plan for excavating the rock later this year to construct the improvements required to remove the hairpin bend.
The temporary measures being put in place for the work are precautionary to ensure the health and safety of the public. The contractor will endeavour to carry out this work as efficiently as possible to minimise the delay and we would ask for the cooperation of the travelling public during this time."