A9 Dualling – First Stretch Of New Road Opens To Traffic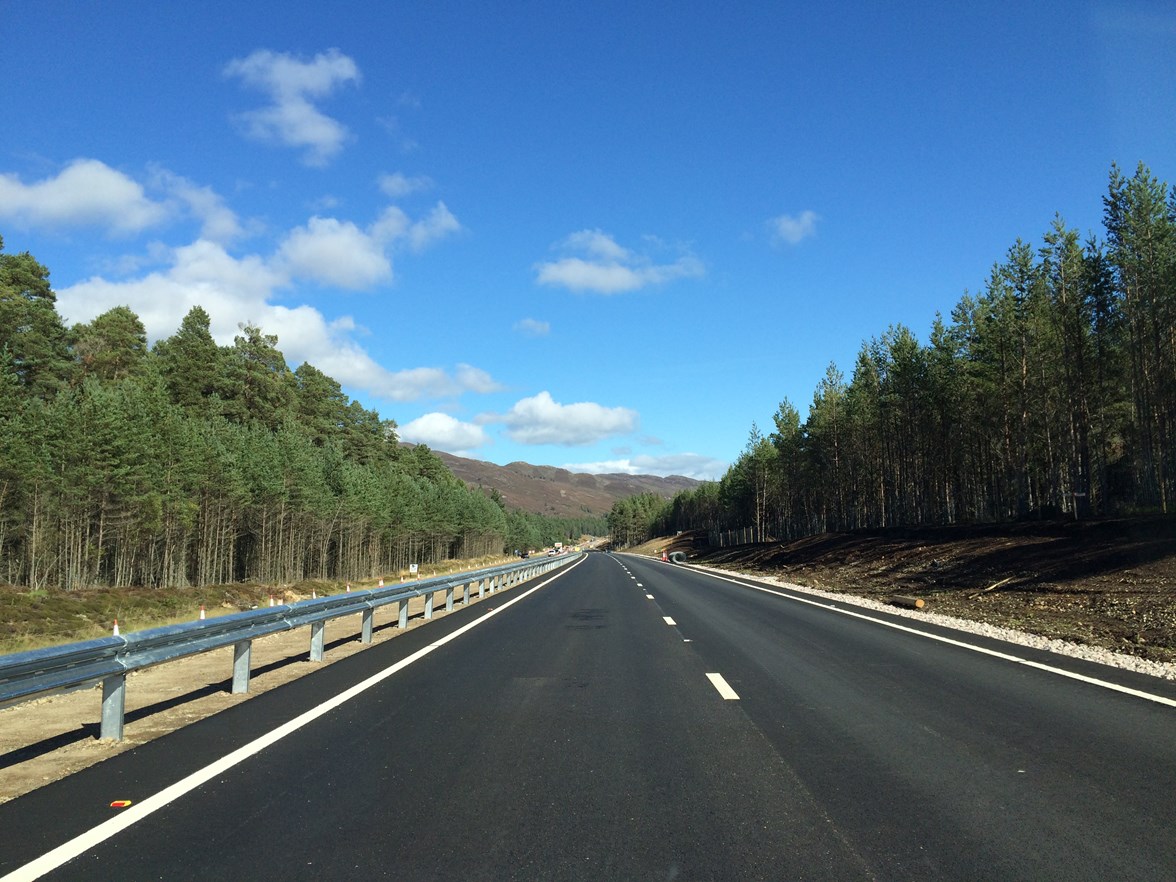 Road users are now able to drive on the first stretch of new road surfacing to be constructed as part of the A9 Dualling: Kincraig to Dalraddy project – the first project to get underway as part of the Scottish Government's ambitious A9 dualling programme.
Since opening at 05:30 today, drivers are now able to follow a new road layout between Kincraig and Dalraddy which will take them onto approximately 4km of newly constructed carriageway. This will then allow the contractor delivering the works to begin work upgrading the existing carriageway.
Drivers should be aware that further changes to the road layout will continue to be rolled out over the coming weeks, and are reminded to approach this section of road with care as the changes come into effect.
Hailing the milestone, Keith Brown, Cabinet Secretary for Economy, Jobs & Fair Work said:
"As one of Scotland's largest and most challenging infrastructure projects, I welcome this important milestone in our A9 dualling programme, with the first stretch of new road in the programme between Kincraig and Dalraddy now in use.
"Along with the ongoing construction work, we are also continuing to progress the design of the other sections to be dualled with three ground investigation contracts awarded in the last few months. These important investigations are helping to inform and shape the design as we work towards identifying preferred routes for a number of sections to be dualled.
"I am also pleased with the strong links the contractor has forged within the community in delivering improvements for the local primary school, assistance with community events, and an innovative association with the Highland Wildlife Park.

"The Scottish Government is working hard to ensure communities along the A9 get the 21st century road network they rightly deserve, and when completed our dualling programme will bring faster journey times, better journey time reliability and road safety improvements for anyone travelling between the cities of Perth and Inverness."
Notes to editors
The temporary speed limit of 40mph will remain in place and will continue to be enforced through the use of average speed cameras to ensure the safety of road users and the workforce alike.
Upon completion of the works which are being carried out by Wills Bros John Paul Joint Venture, the project will deliver approximately 7.5km of dual carriageway and provide safer overtaking opportunities, reduce driver frustration and improve access to and from the Highlands.
The project remains on schedule for completion in Summer 2017.