A9 Dualling: Luncarty to Pass of Birnam - building a road and creating a legacy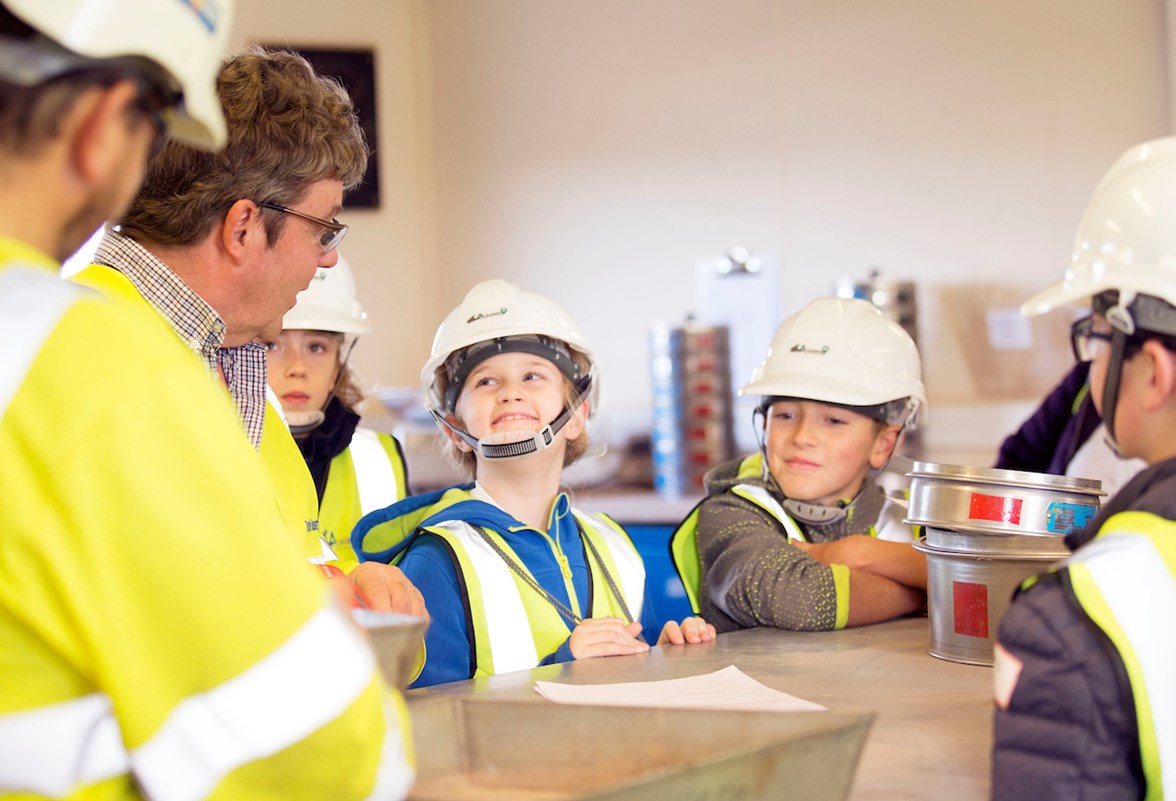 The A9 Dualling: Luncarty to Pass of Birnam project has overcome unprecedented challenges in 2020, to deliver on a substantial proportion of its community benefits targets.
Just over a year ago in February 2020, the project team and 42 representatives from the project's supply chain, third sector organisations and local community partners, attended the inaugural Community Benefits Conference for the A9 Dualling: Luncarty to Pass of Birnam project at Perth Concert Hall.
Delivered by Balfour Beatty, Transport Scotland's contractor for the project, the event celebrated the successes delivered by the project during 2019, across several areas including: job creation and training; education and community engagement. The conference also provided a unique opportunity for project partners to inspire one another and to create connections enabling organisations to work collaboratively to deliver additional benefits for the people of Perthshire.
Gemma Patterson, Project Sponsor for Transport Scotland, said:
"Creating opportunities that benefit the people and communities surrounding this project was an integral part of the contract awarded to Balfour Beatty to upgrade the 9.5 km of the A9 to dual carriageway between Luncarty and Pass of Birnam.
"In ordinary times, delivering on these promises is a challenge, however, in the extraordinary times we have all experienced in the last year, our challenge has never been greater. Our aim has remained the same - to provide a legacy beyond the construction phase of the project.
"We are committed to maximising employment and work placement opportunities, and have continued to deliver online skills and training to support young people at school, colleges and universities, to encourage careers with science, technology, engineering and mathematics (STEM) at their core.
"The conference celebrated the tremendous achievements the project delivered in 2019, and the last 12 months have shown what can still be achieved despite the significant challenges faced. We want to take this opportunity to celebrate the successes of 2020, and look forward to building on these successes with the help of our partners as we complete construction of the A9 Dualling Luncarty to Pass of Birnam project."
At the end of 2020, the A9 Dualling: Luncarty to Pass of Birnam project has delivered:
65 new job opportunities, including:
4 new jobs through employment support service, FairStart Scotland
2 new jobs to young people through Barnardos Works Programme
2 new jobs to rehabilitating offenders
Engagement with 4,026 school pupils and further education students
61 work experience placements
50 days of volunteering to support grass root community initiatives
7 apprentice and 10 graduate placement roles on site
Donations of more than £13,500 to local good causes from Balfour Beatty and its sub-contractors.
Alan Brisbane, Balfour Beatty Project Manager, said:
"Despite the unprecedented circumstance of the last year, we are committed to leaving a positive, lasting legacy in the communities in which we operate. Working with our partners and Transport Scotland, we implemented an ambitious community benefits programme at the outset of the project, focused on delivering a wide-range of benefits including employment and work experience opportunities in Perth & Kinross.
"I'd like to thank all of our partners for their ongoing support and we look forward to working together during the remainder of 2021."
Transport Scotland has published the A9 Dualling: Luncarty to Pass of Birnam Corporate Social Responsibility Report 2020.