Ambassador for Active Travel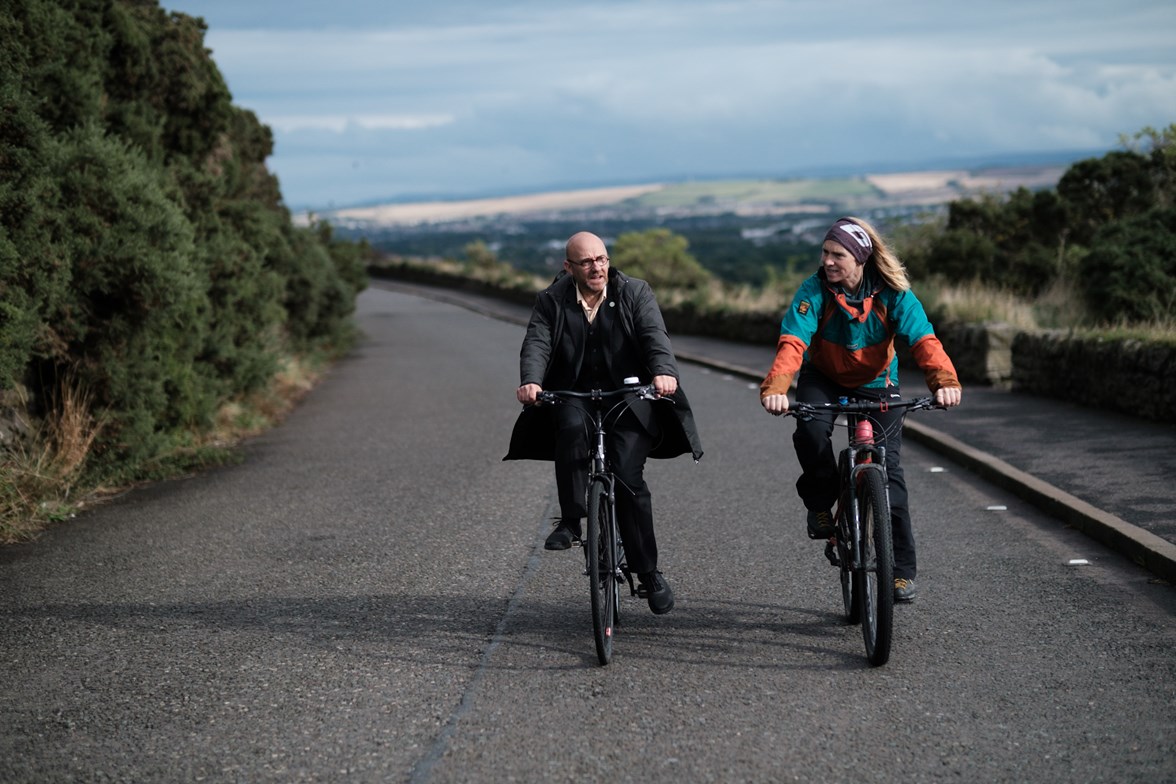 The Scottish Government has appointed Lee Craigie as the new Ambassador for Active Travel.
As part of a significant expansion of investment in walking, wheeling and cycling, the Scottish Government is currently reviewing how its programmes are planned and delivered. As an evolution of her previous role as Active Nation Commissioner, Lee has agreed to continue to support the transformation for the next 15 months, focusing on public engagement, access to bikes and providing an independent perspective on progress.
The Minister for Active Travel, Patrick Harvie, will confirm the appointment during the Walk Wheel Cycle Connect Conference in Perth. During a keynote speech, the Minister will also confirm that further financial support is available in 2022 which builds on the Programme for Government commitments. This includes:
Doubling the funding for the National Cycle Network in 2022 to a total of £10.6 million
Investing over £52 million to the Places for Everyone active travel infrastructure Programme, which will provide greater guidance and support for Safe to School initiatives when it re-opens to local authorities on 25 July
Providing a further £900,000 in funding for community groups and public sector organisations to deliver e-bike schemes – delivered through Energy Saving Trust's grant fund
Minister for Active Travel Patrick Harvie said:
"I'm pleased that we've been able to appoint Lee Craigie as our Ambassador for Active Travel. Our ambitions to revolutionise active travel in Scotland have never been greater, and retaining Lee's experience and approach will help us deliver great results in the years ahead.
"We've committed to investing over £320 million, equating to 10% of the transport budget, on active travel by 2024/25. That sustained investment is important, but how we invest is crucial. Scotland's new Ambassador for Active Travel will help us in this journey.
"Even with one eye on how we transform our wider delivery, we cannot slow down in what we know can work to transform our communities. I'm pleased that we're offering fresh funding for our popular e-bike grant fund programme, in addition to supporting local authorities develop safer routes to school. All of this will help build a more active nation, where more people can choose to walk, wheel and cycle for those shorter everyday journeys."
Scotland's new Ambassador for Active Travel Lee Craigie said:
"In my final report as Active Nation Commissioner, I emphasised the unique opportunity ahead of us to build back our communities and our economy in ways that benefit everyone and our planet.
"I'm excited to have been tasked with helping change the way we talk about active travel, and with exploring the ways we all might work together to make it possible for more people.
"It will take a coordinated, collective effort to achieve a whole systems change in favour of active travel, but the potential rewards for us as individuals, for society, and for the planet, make this change absolutely essential."
For more information on how we are working to build an active nation, visit www.transport.gov.scot/activenation