Amber snow warning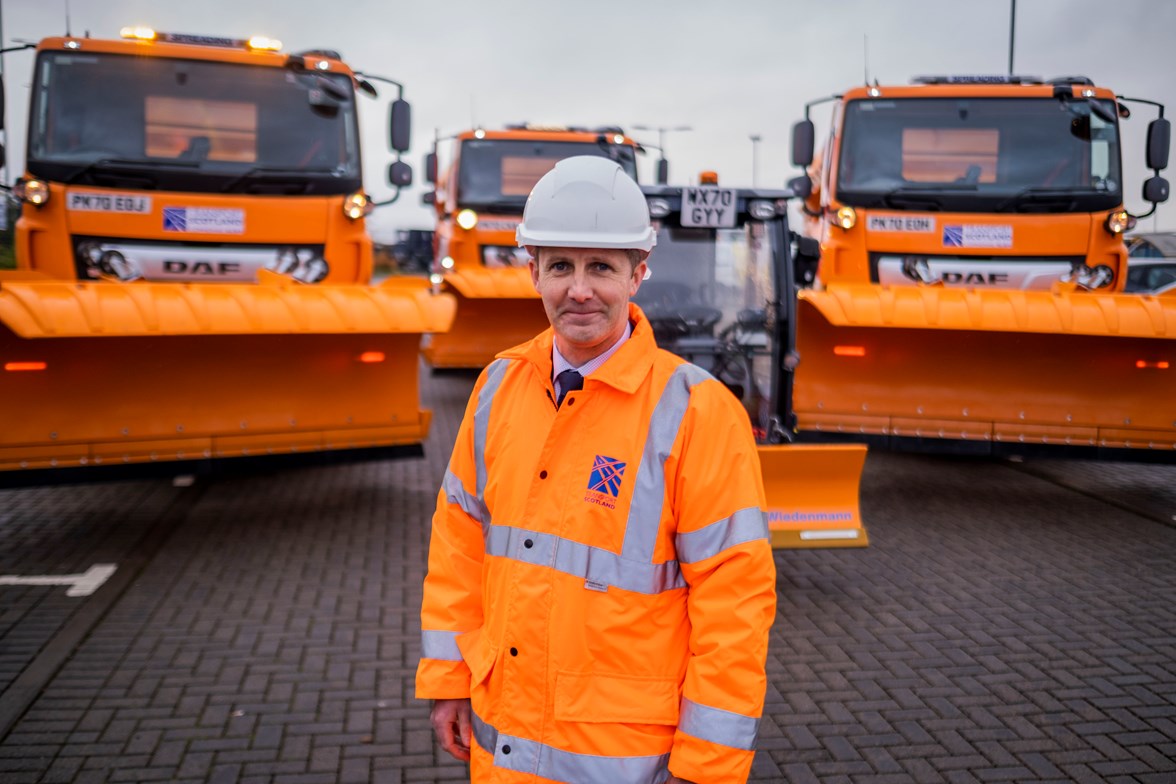 The transport network is expected to face disruption after the Met Office issued an upgraded amber warning for snow in parts of Scotland.
The upgraded amber warning for snow covers parts of the Highlands, Grampian, Tayside, Central and Fife, runs from 3pm on Thursday, for the whole of Friday until 6am on Saturday morning. A yellow warning for snow will remain in place for most of mainland Scotland until midday on Sunday.
The current COVID restrictions mean that people should not be making journeys unless they are for an essential purpose. 
Our operating companies will continue to closely monitor the trunk road network, carrying out dedicated patrols and treatments, as well as providing assistance to motorists where necessary. The Multi-Agency Response Team was stood up at the start of the week and will remain operational for the duration of the weather warnings.
Potential impacts of the amber warning include long delays and cancellations on bus and rail travel. Roads may be affected by deep snow, particularly over higher routes, and some rural communities might be cut off. Interruptions to power supplies and telephone networks could also occur.
Cabinet Secretary for Transport, Infrastructure and Connectivity Michael Matheson said:
"The Met Office is warning us that this period of challenging weather is set to continue, and become more difficult for parts of the country at the end of the week and into the weekend.
"It's important to remember the current COVID restrictions mean you should only be leaving your home for an essential purpose. Please consider if your journey is absolutely necessary before setting off, especially if you're in the amber warning area.
 "If you do have to make an essential journey during the warning period, you should make sure that you plan your journey in advance, drive to the conditions and follow Police Scotland travel advice. The forecast snow is likely to cause difficult conditions on the roads and the wider transport network.
"The Traffic Scotland mobile website – my.trafficscotland.org – allows you to access up to date travel information on the move. The Traffic Scotland twitter page is also a great source, with regular updates posted throughout the day.
"There may well be disruption on other modes of transport, so if you are planning to make an essential journey on another mode, please check with your operator before setting off."
Chief Superintendent Louise Blakelock said:
"Government restrictions on only travelling if your journey is essential remain in place and so with an Amber warning for snow, please consider if your journey really is essential and whether you can delay it until the weather improves.
"If you deem your journey really is essential, plan ahead and make sure you and your vehicle are suitably prepared by having sufficient fuel and supplies such as warm clothing, food, water and charge in your mobile phone in the event you require assistance.

"The Met Office, Traffic Scotland and SEPA websites and social media channels have valuable information about weather disruptions and we would encourage people to check these sites before setting off on their journey."