AWPR - enhancements to be installed at junction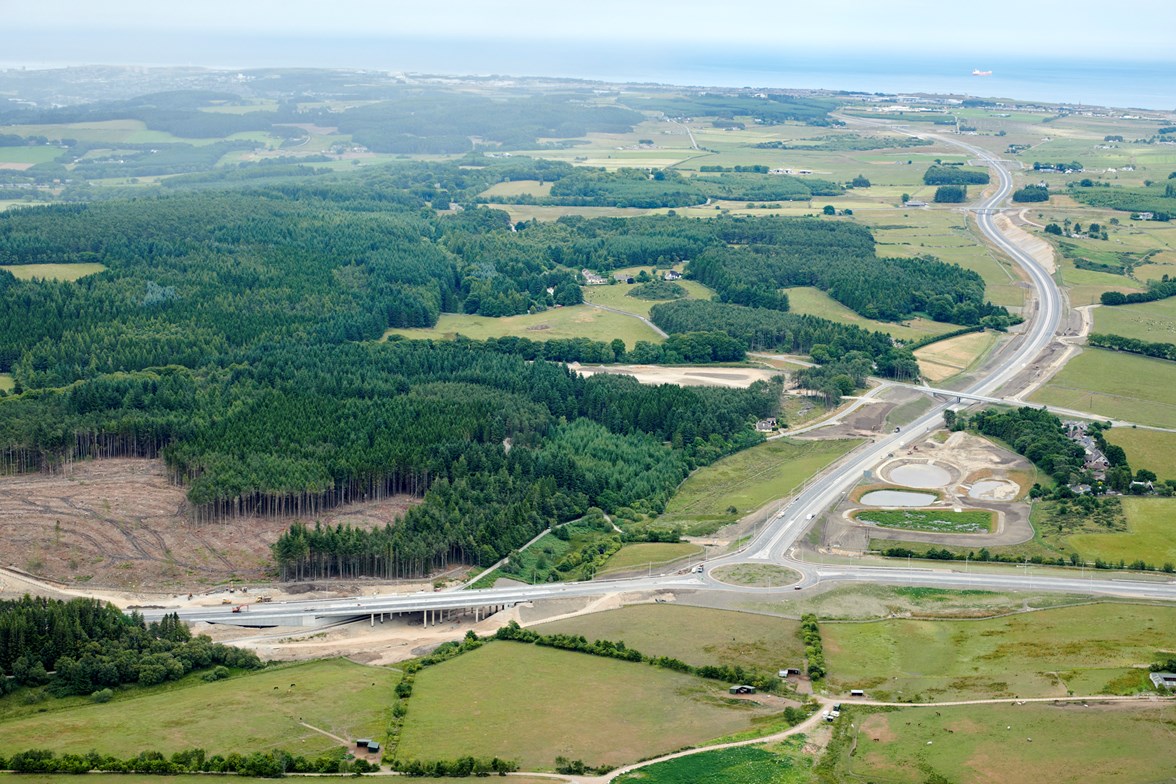 The Aberdeen Western Peripheral Route (AWPR contractor is to undertake overnight works to install yellow bar markings on the approaches to the roundabout at Cleanhill Junction, which provides road users with the link between Stonehaven, Charleston and Craibstone.
As is routine with the opening of all major roads, Aberdeen Roads Limited (ARL), Transport Scotland and Police Scotland have closely monitored the first few weeks of operation since the lion's share of the road opened last month (December 2018).
Given the significant change in the network, users have been regularly reminded to drive safely, observe all signage and be considerate of other road users. However it is clear a small minority are not taking due notice of advanced warning signs at the junction and reducing their speed accordingly.
Adding the new markings will involve works on the road surface, so lane closures will be in place each night from around 7pm until 6am the following morning from Monday 21 January until Friday 25 January. Given works will bring vehicles into close proximity with road workers, the speed limit will be reduced to 50mph in the vicinity of the works to enhance everyone's safety.
A Transport Scotland spokesperson said:
"The new junction at Cleanhill meets the requirements of all relevant road standards. Transport Scotland and Police Scotland have regularly been reminding road users to drive carefully on the AWPR; however, we are aware that a minority of drivers are ignoring signs and not slowing down on approach.
"ARL has therefore taken the decision in consultation with Police Scotland and Transport Scotland to install yellow bar markings ('rumble strips'), which are highly visible and slightly elevated and will provide additional sensory warnings to road users as they approach the roundabout. This should encourage drivers to reduce their speed at this location and improve the safety of all road users.
"Every section of this new piece of infrastructure is being regularly reviewed by our technical advisers, Police Scotland and ARL to ensure it is operating as anticipated. Any necessary recommendations arising will be implemented, including mitigation measures if the safety of road users is being compromised by driver behaviour."
These works are weather dependant and may be postponed at short notice.