Choose the bus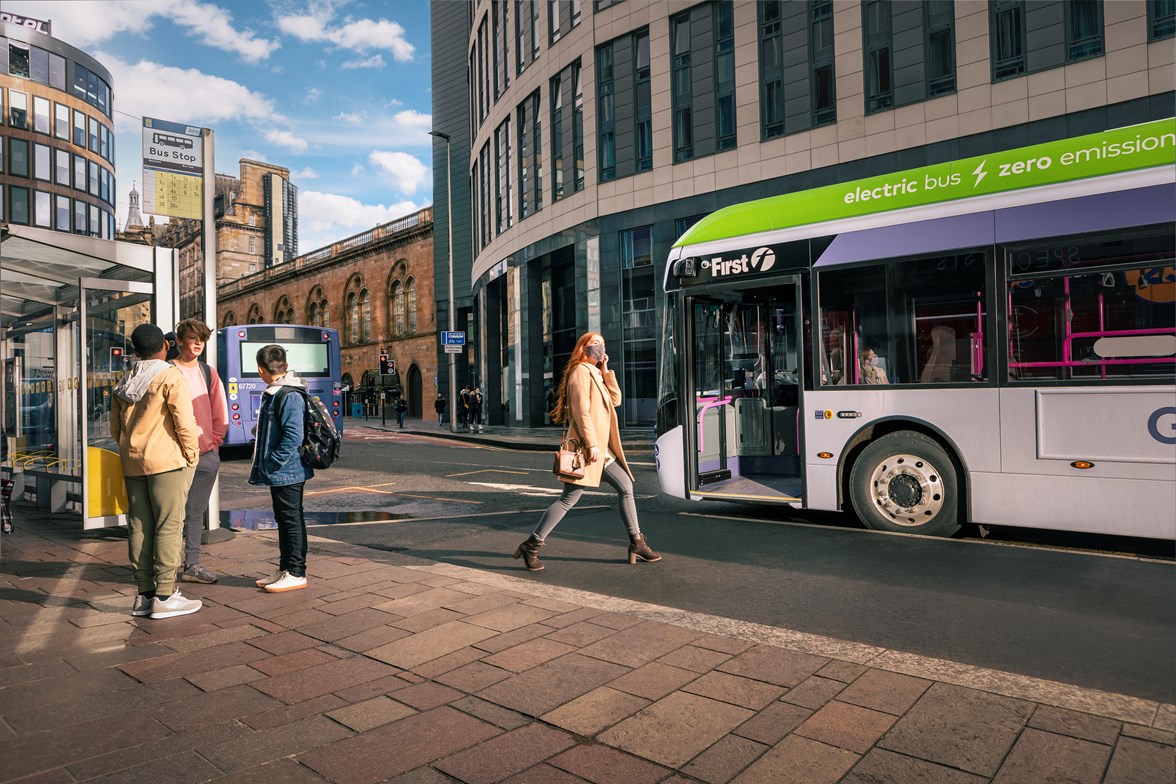 Transport Minister Kevin Stewart visited Galashiels Transport Interchange today to mark the partnership campaign with the bus industry.
Highlighting the financial and environmental benefits, as well as the convenience of bus travel, the campaign aims to get more people to choose bus travel more often.
Co-funded by the Scottish Government and Confederation of Passenger Transport (CPT), the £300,000 campaign runs over two phases until May 31, 2023 and is being delivered across digital/social channels, radio, TV, out-of-home advertising, print and digital press.
The campaign targets over 60s as travel trend data indicates they appear more reluctant than some other parts of the population to return to using the bus. This information also shows more people have been choosing the bus for leisure travel. This is a positive development and is an area targeted for further growth through this campaign.
Kevin Stewart, Minister for Transport said:
"I am pleased to mark the second phase of this new campaign, working in together with the bus industry to help support its recovery following the pandemic.
"Bus travel provides clear sustainable and environmental benefits for us all, as well as a convenient option for travelling within and between communities.
"People have many reasons for their need to travel, shopping, social outings, day trips, or getting to work and the bus provides a service to meet each of these needs.
"The restrictions of the pandemic had a significant effect on people's travel behaviours and it's clear the transport sector still has not fully recovered to pre-pandemic levels of patronage.
"That's why this campaign is an important positive step in supporting the bus industry toward recovery. We want to encourage as many people as possible to choose the bus more often.
"This Scottish Government has also introduced free bus travel for Under 22s, a significant step in supporting bus industry recovery and helping to establish sustainable travel choices in younger generations for the future. And, of course, free bus travel is also available to disabled people and those aged 60.
Bus travel can bring mental health benefits, getting out or connecting with family and friends. So, anyone who has turned 60 since the pandemic should join and make full use of the scheme today.
"I'd like to encourage people to think about the range of options they have when travelling and to choose the bus more often."
Paul White, Director of CPT Scotland said:
"CPT Scotland and our members are delighted to have delivered the Choose the Bus Campaign with Transport Scotland.
"Scotland's bus and coach services can connect you with friends, family and the great outdoors. They are a hassle-free way to travel to the shops or for an evening out.
"Choosing the bus also helps us realise our net zero goals – more people on the bus means less cars on the road, reducing carbon emissions and congestion and improving air quality.
"If it has been a while since you took the bus or coach, choose the bus.scot has some information on how to plan your journey and choose the right ticket for the trip you want to make.