E-bikes to help charge Scotland's green recovery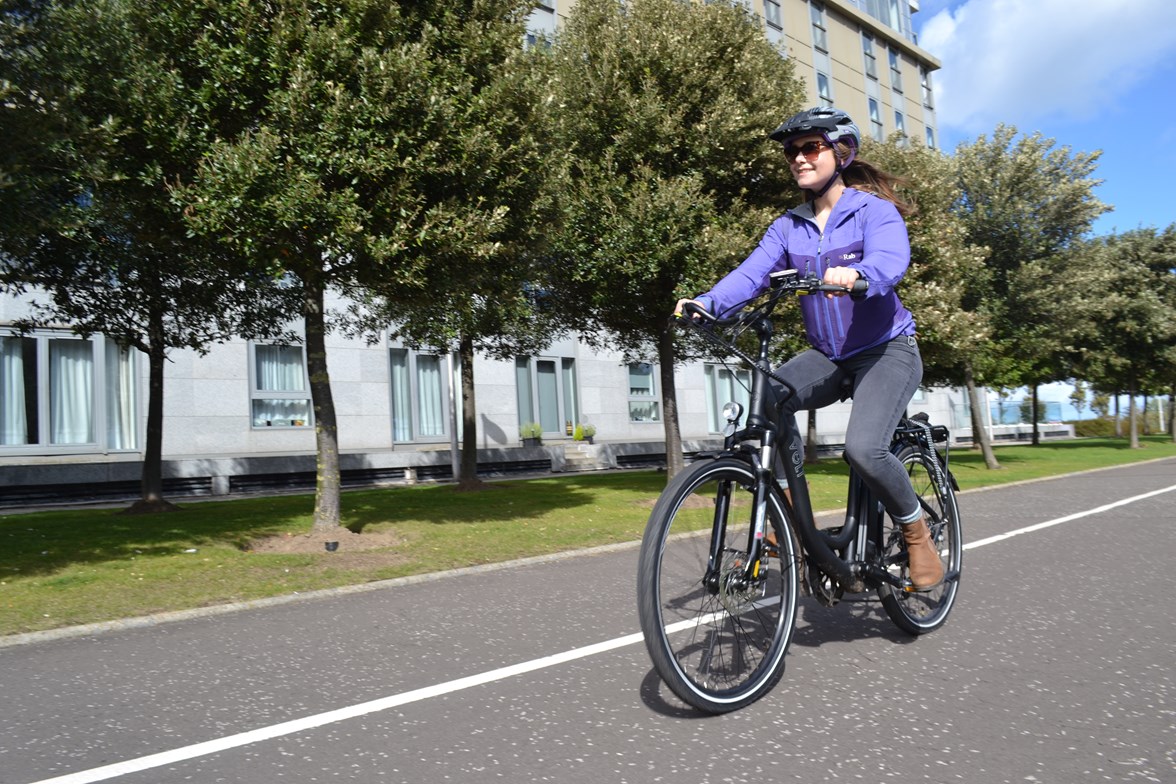 The Scottish Government is providing £900,000 to encourage the uptake of e-bikes across Scotland. Local authorities, public sector agencies, community groups and further and higher education institutions can now apply for money to adopt e-bikes, adaptive bikes and e-cargo bikes as an alternative to car journeys.
For the first time, the eBike Grant Fund delivered by Energy Saving Trust will also launch a Business e-cargo project to offer businesses the chance of a free trial of an e-cargo bike for a 12-month period. This will allow Transport Scotland and Energy Saving Trust to gather new data on the real potential for e-cargo bikes to address business needs.
In addition, as a response to the COVID-19 crisis, Energy Saving Trust is offering previously funded e-bike grantees the chance to apply for a further £20,000 funding award for e-bikes for projects which support Scotland's key and essential workers.
This latest allocation of funds is expected to continue the success that the scheme has achieved to date. Across three previous rounds of funding over £1.9 million has been allocated to 104 projects, equating to 875 e-bikes and 41 e-cargo bikes provided to organisations and communities across the country.
Cabinet Secretary for Transport, Infrastructure and Connectivity Michael Matheson said:
"I'm pleased that we can again fund the eBike Grant Fund in 2020. Through previous rounds of funding we have witnessed what is possible when people are provided with the financial means to replace single occupancy car journeys with a more sustainable alternative through e-bikes.
"With this new round of funding we hope to provide those same benefits to more organisations and better learn how e-cargo bikes can meet their needs whilst improving Scotland's air quality, health and sense of well-being.
"Through this scheme we are also continuing to provide our key and essential workers with the means to use e-bikes as they continue to support our country through the COVID-19 crisis. The increase in the numbers of people walking and cycling across Scotland during lockdown is extremely encouraging and we will continue to provide support to develop an Active Nation."
Lee Craigie, Active Nation Commissioner for Scotland said:
"Across Europe, e-bikes have transformed thousands of people's relationships with physical activity. The realisation that for a fraction of the cost – not to mention a fraction of the associated carbon emissions – there exists a fun, easy way to get ourselves our shopping and even our kids around while at the same time getting some exercise, has meant e-bikes and e-cargo bike sales are going through the roof.
"The initial outlay to buy one of these revelatory machines is considerable and so I welcome the grant funding being made available through Energy Saving Trust so that more people can afford to benefit from the everyday pleasure and ease that riding one can bring.
"E-cargo bikes are also proving themselves capable of making the deliveries around our built up areas that until now diesel emitting vans have been undertaking. Healthy, safer, quieter, more environmentally sustainable high streets are possible and e-bikes and e-cargo bikes are an important part of this change."
Ellie Grebenik, Senior Programme Manager at Energy Saving Trust said:
"Following three successful rounds, we are delighted to be launching the fourth round of the eBike Grant Fund. E-bikes are a great alternative to the car with the electrical assistance helping you travel further and for longer. The eBike Grant Fund is available to community groups, public sector organisations and local authorities to help promote the widespread uptake of e-bikes in Scotland. Funded by Transport Scotland and delivered by Energy Saving Trust, the fund has granted almost £2 million to date, funding in excess of 900 ebikes and ecargo bikes and includes a number of projects which are actively supporting those affected by COVID-19."
For more information and to apply please visit www.energysavingtrust.org.uk/scotland/grants-loans/ebike-grant-fund.