Festive Friday Getaway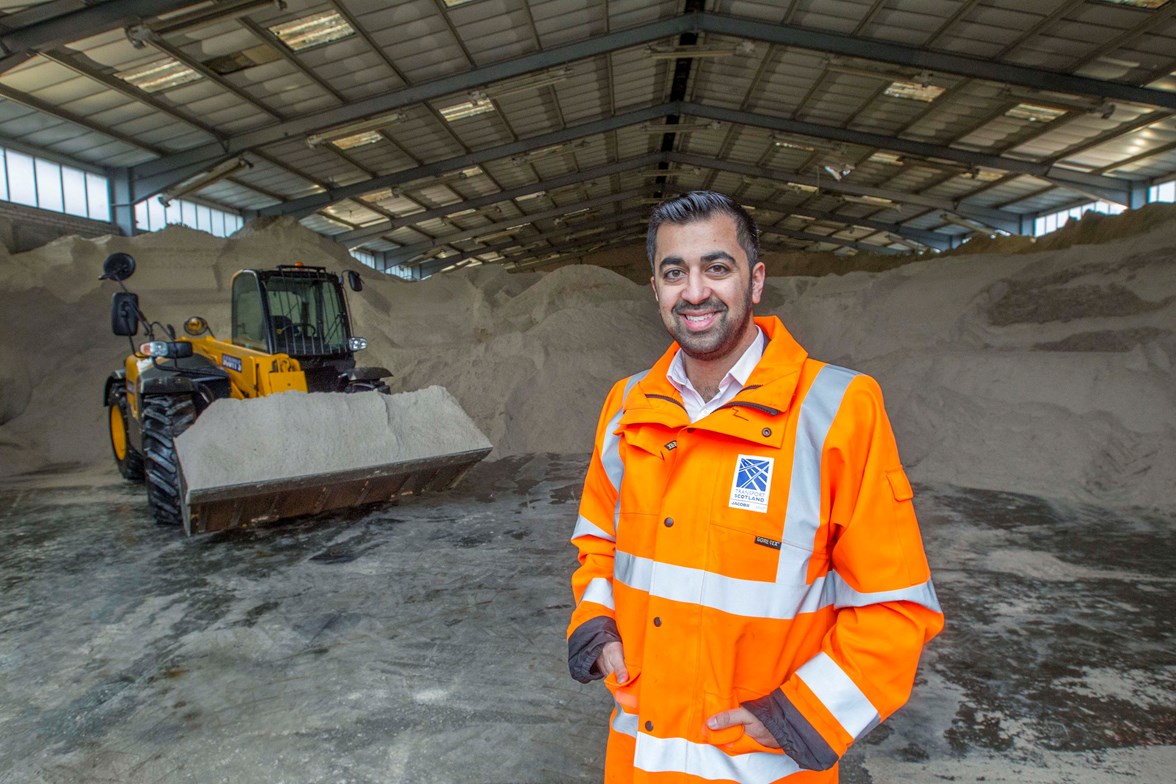 With Christmas approaching, preparations are being made across the trunk road network to help people travel safely this festive season.
The Met Office is advising of stormy weather with Yellow warnings in place for heavy rain in the north west from Sunday.
The Traffic Scotland National Control Centre will be operational throughout the period, monitoring the network and informing the public of any incidents.
Transport Scotland's operating companies will be working across the next two weeks. Winter teams have been active so far this winter with ice and snow experienced across most of the country at some points. Gritters have been out more than 4,000 times to treat roads across Scotland with around 2,000 patrols operational. Despite the cold spell last week, there is more salt in stock than was used across the whole of last Winter.
Transport Minister Humza Yousaf said:
"We are expecting transport networks to be busy in the run up to Christmas with people traveling home to visit family and friends. As we know, the weather can be changeable at this time of year and we have to prepare accordingly.
"Our Multi-Agency Response team is being stood–up at the Traffic Scotland National Control Centre and will be monitoring the trunk road network and feeding out information to the traveling public. With heavy rain expected, we would ask people to drive to the conditions over the next few days.
"We will have operational teams, gritter drivers and control room staff working across the next two weeks as required. Despite a prolonged cold spell there is more salt in stock than was used all of last Winter and we are trialling a new flood recovery vehicle to help mitigate the effects of heavy rain on the network.
"We would advise people to plan their journeys as they would do at any other time of the year. The Traffic Scotland mobile site is the place to go for up to date information on trunk roads and transport operator's websites have all of the details on rail and ferry services so that people can reach their destinations in good time and enjoy their celebrations."
Traffic Scotland's Stein Connelly said:
"It always pays to plan in advance, especially if you are taking a journey that you wouldn't routinely make and we would urge people to take the weather conditions into consideration when they are making preparations.
"Our National Traffic Control Centre will be operational across the festive period, including Christmas Day and Boxing Day, and the Traffic Scotland mobile site will be kept up to date, informing of any incidents on the network. Our gritter tracker is also back online so that people can see where our vehicles have been out in their area."
Ross Melville, Met Office Civil Contingency advisor for Scotland, said:
"The Met Office works closely with Traffic Scotland to provide the latest forecast and help with preparations for any inclement weather to keep traffic moving. This week will be mild in comparison to the conditions we have seen recently, although there could be some overnight frosts under clear skies. There could be a spell of wet and windy weather either side of Christmas so keep up to date with the forecast."