Festive getaway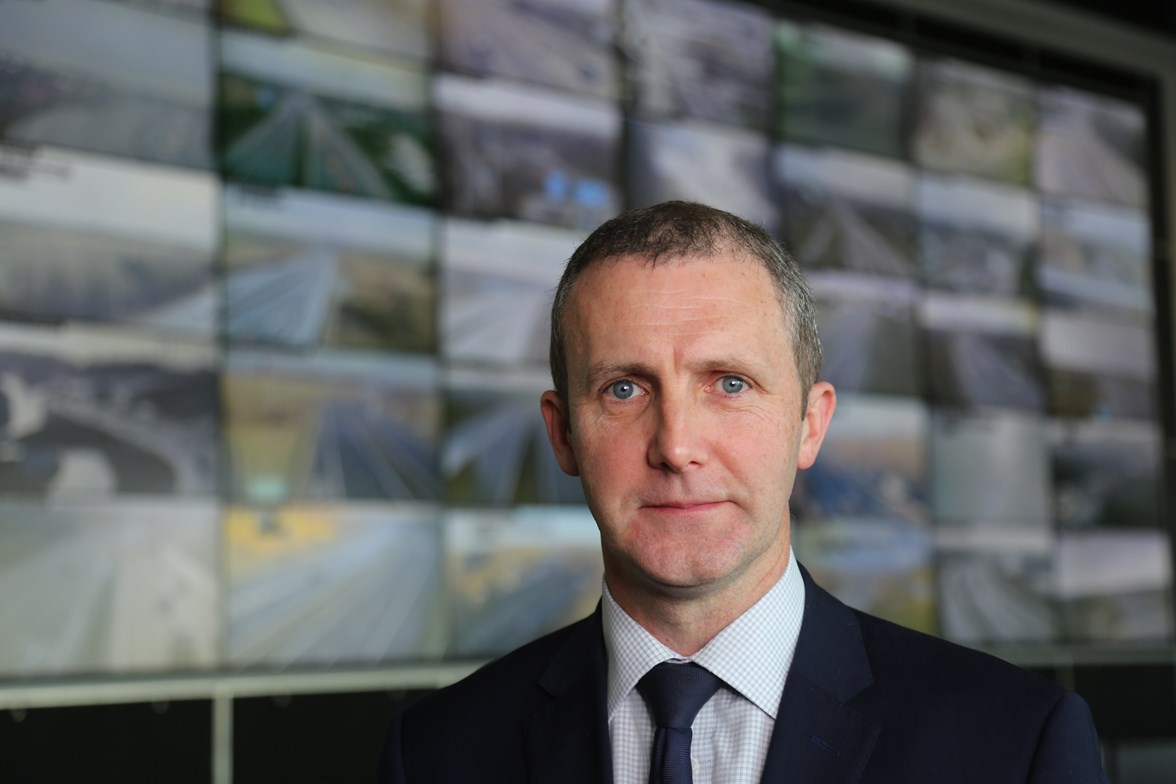 Winter preparations are being carried out across the trunk road network to keep Scotland moving and ensure people can travel safely this festive season.
Operating companies have already started their treatment plans, salt barns are full, and more than 200 gritters stand ready for deployment at 42 depots across the country.
The trunk road network will be monitored by Transport Scotland from the National Traffic Control Centre in South Queensferry, along with key partner agencies Police Scotland and the Met Office.
Cabinet Secretary for Transport, Infrastructure and Connectivity Michael Matheson has visited the Control Centre to get an update on preparations for the festive getaway:
"We may not have seen the worst conditions that winter can bring yet, but it's good to know that our teams and key partner organisations are ready and prepared should the weather take a turn for the worse over the festive period.
"Seasonal treatment plans for the trunk road network are underway, with our winter teams carrying out patrols and treating roads when necessary. Over 4,500 treatments and 1,800 patrols have already taken place, using over 123,000 tonnes of salt.
"As always, we expect the transport network to be busy at this time of year, so I'd urge festive travellers to plan their journey before they set off. Leave more time to get to your destination, follow any travel advice from Police Scotland and drive to the conditions.
"The Traffic Scotland mobile site - my.trafficscotland.org – will have up-to-date information on the trunk roads and you can follow Traffic Scotland on Twitter for the latest on social media. If you are planning to use rail, ferry or air travel, check with your operator for the latest service information.
"Planning your journey will help make sure you reach your destinations in good time, which is especially important for people travelling home for festive celebrations."
Superintendent Louise Blakelock, Deputy Head of Road Policing, said:
"Our roads will be particularly busy over the festive period with many of us travelling to see family and friends. I would encourage drivers to plan their journey in advance particularly if adverse weather is forecast. Please drive to the road conditions and adhere to any travel warnings so you can reach your destination safely.
"It is also important to ensure that your vehicle is roadworthy and ready for driving in winter conditions. Ensure that you have enough fuel for your journey and your tyres have sufficient tread. It is also important to check your tyre pressures are correct, top up windscreen washers and make sure your lights are clean and working properly."
Met Office Chief Meteorologist, Paul Gundersen, said:
"Following quite a wet end to the week, it's going to turn less unsettled this weekend with bright spells and scattered showers. It'll feel a little more festive as we head into Christmas week, with colder temperatures and a return to frosts."