Freight Facilities Grant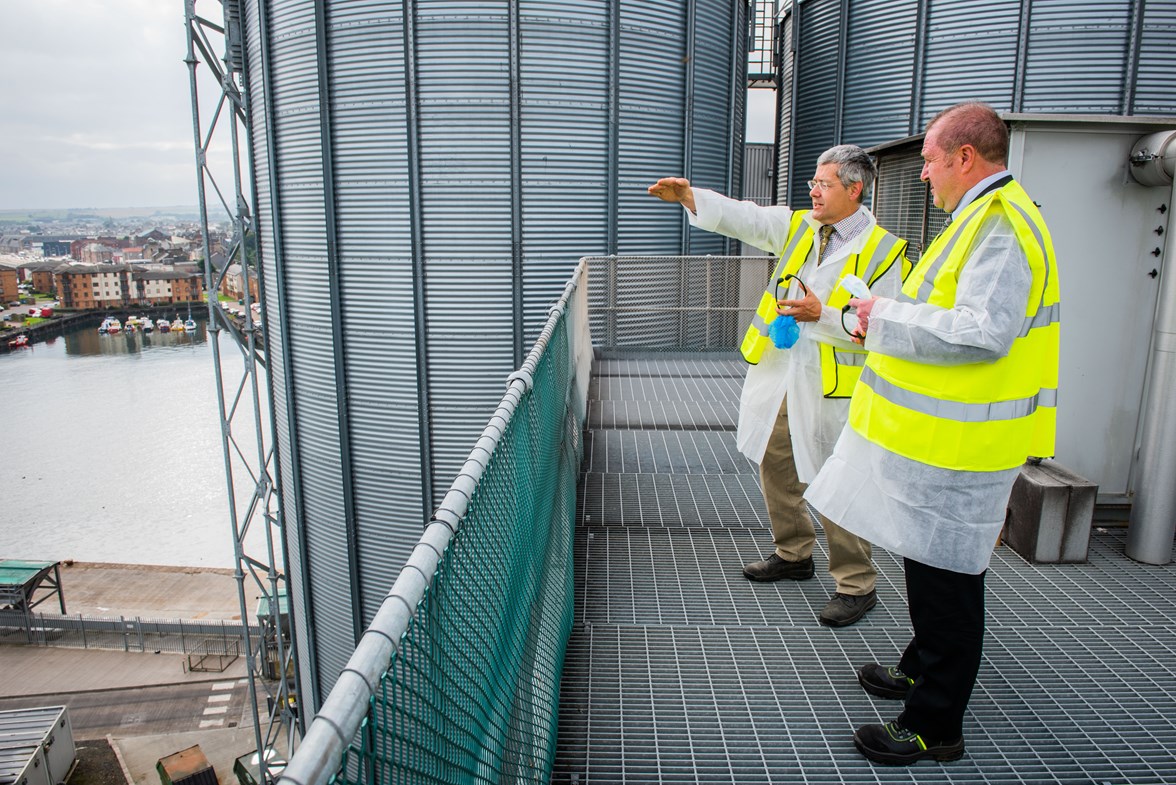 A flour mill in Fife is set to benefit from the latest round of freight facilities grant funding to help them move more wheat by sea.
Carr's Flour Mills Ltd will receive around £357,000 from Transport Scotland to build new grain storage facilities at Kirkcaldy Harbour.
It's estimated this will keep around 1.1 million lorry miles off the road each year, with 390,000 miles saved annually in Scotland.
Minister for Transport Graeme Dey said:
"I'm pleased to see Carr's receive this grant funding to help them build on their success when it comes to moving wheat by sea.
"This award will allow them to expand their facilities at Kirkcaldy Harbour and keep lorry miles off the roads.
"It's exciting to see a Scottish company show what can be achieved with this type of funding and I'm pleased to be able to highlight their work during Climate Change week."
Rob Munro, Managing Director of Carr's Flour Mill, said:
"A significant amount of the wheat delivered to the mill currently arrives by sea, with the smaller proportion being local wheat delivered by road. The expansion of the facilities at Kirkcaldy Harbour will allow for an increase in the size of vessels brought in by sea, which will significantly reduce road traffic.
"We are exceptionally proud that these essential works will help ensure the longevity of Carr's Flour Mill and the port facilities, whilst also giving job security for our staff.
"We are glad that this project, in conjunction with our partners Forth Ports, will allow us to use larger vessels to access Kirkcaldy for many years to come. We look forward to working with Transport Scotland in developing what can be achieved here."