Further funding for low carbon and active travel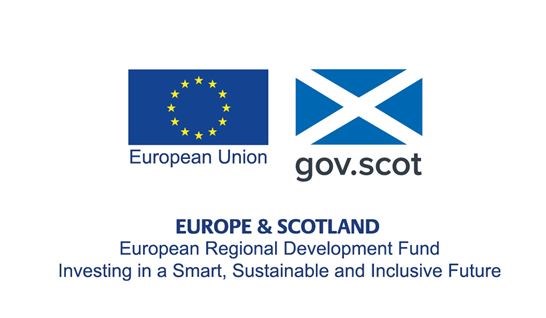 A second round for the European Regional Development Fund (ERDF) Low Carbon Travel and Transport Challenge Fund has been announced by Transport Minister Humza Yousaf.
Public, community and third sector organisations can apply for £4.4m of available ERDF support to help deliver innovative active travel and low carbon transport hubs. For the first time, the fund will be strengthened with a further £1m from Transport Scotland.
This enables organisations to bid for as much as 70% or 80% of the total project costs, a significant enhancement from the previous round, which is intended to intensify activity across the country. Successful projects will enable individuals throughout Scotland to benefit from further sustainable and greener travel options.
Humza Yousaf, Minister for Transport and the Islands said:
"I'm pleased to announce this second round of ERDF funding for projects seeking to develop active travel and low carbon transport hubs. The previous round supported 5 projects with £3.25m awarded. Our ambitions are higher now than they have ever been for low carbon travel and transport and I hope as many organisations as possible will take advantage of this funding opportunity.
"The additional £1m from Transport Scotland will help applicants reach the match funding requirements for projects through extra financial support. The minimum project spend has also been lowered from £500k to £250k, to encourage even more organisations to get involved.
"This extra funding reflects our commitment made through the Programme for Government. We are progressing a bold new vision for active travel and sustainable transport by providing further support to enable everyday journeys to be taken on foot or bicycle, as well as putting in place the infrastructure to accelerate the uptake of low emission vehicles. We have doubled the active travel budget from £40m to £80m and we have stated our target to phase out the need for new petrol and diesel cars and vans by 2032. It's encouraging to see yet another step in building a greener and more active nation."
Matthew Eastwood, Head of Transport, Scotland, at Energy Saving Trust said:
"We are delighted to be able to support organisations across the whole of Scotland to apply for the ERDF Low Carbon Travel and Transport Challenge Fund and we will be hosting webinars and surgeries in November and December 2017, to offer support to those thinking of applying."