Further investment in cycle training for early years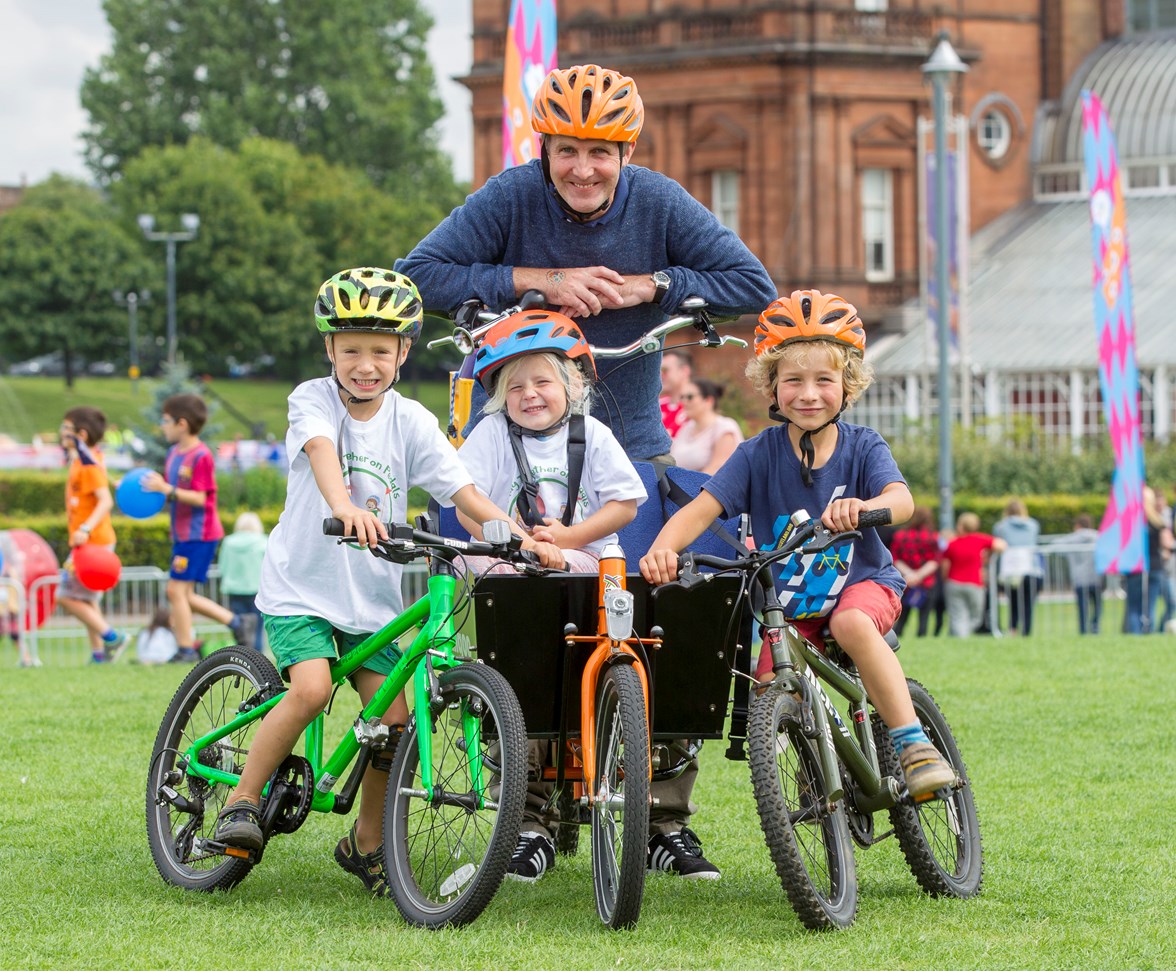 £81k has been pledged by the Scottish Government to expand the innovative Play on Pedals partnership. The project is designed to help overcome barriers to cycling by providing skills training to people working in the early years and nursery settings.
Since its launch in Glasgow in 2014, more than 16,000 children have benefitted from Play on Pedals training. In Glasgow, this was achieved with the support of 388 adults working in the early years sector who were provided free training in basic bike maintenance and as cycling instructors.
The initiative is facilitated through Cycling Scotland, Cycling UK, Play Scotland, Bike for Good and supportive local organisations. Through additional funding, the training project will roll out to local authorities across Scotland, with the aim of enabling all pre-school children to have access to cycling before starting school.
Cabinet Secretary for Transport, Infrastructure and Connectivity Michael Matheson announced the funding while attending a Play on Pedals event in Glasgow Green.
Mr Matheson said:
"Additional funding will help bring this exciting project to more local authorities, meaning more children in their early years will have the opportunity to become familiar with the fun, excitement and various benefits of cycling.
"To deliver our ambitions for an Active Nation where more people choose to walk and cycle than ever before, providing access in the early years is key to breaking down some of the barriers that prevent young people from discovering the thrill and independence that cycling can bring.
"We doubled the active travel budget in the last Programme for Government so that successful behavioural change projects like Play on Pedals can reach more children across Scotland. Coupled with better infrastructure we are on track to encourage more cycling and sustainable travel now and in the future "
Chris Johnson, Head of Education and Training, Cycling Scotland said:
"Together with our partners we are hugely proud of the positive impact of Play on Pedals on children across Glasgow. As the lead partner for cycle training, we welcome this further investment that will enable us to work with early years teams and support more children across Scotland to enjoy the benefits of riding a bike from an early age. In nurseries from Shetland to the Scottish Borders, children are benefiting from Play on Pedals including the new Play Together on Pedals programme in Edinburgh, led by Cycling UK that extends the benefits to the full family."
Suzanne Forup, Head of Development Scotland at Cycling UK said:
"We're delighted to continue this partnership. It's really important that children have the opportunity to learn to ride from a young age. It's fantastic that Play on Pedals has helped thousands of children across Scotland to start their cycling journeys, and it continues to be an important part of our programmes to get the whole family cycling in Edinburgh and Glasgow."