Golden year for Scottish transport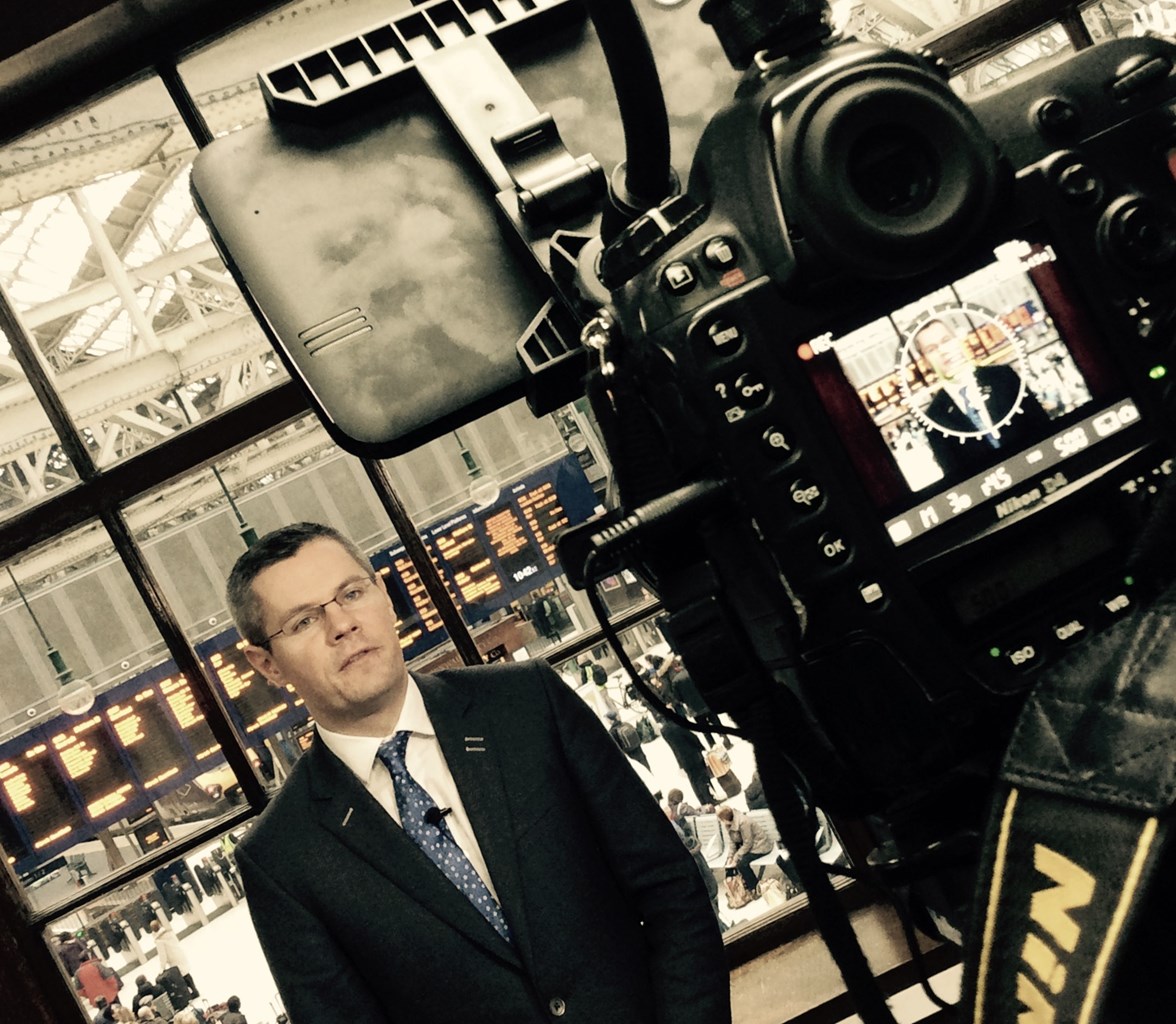 As the year draws to a close Transport Minister Derek Mackay is reflecting on a momentous year for Scotland's transport operators and the thousands of staff who welcomed the world during 2014.

A video message from Mr Mackay can be found at http://youtu.be/BaX_u1wa2So
With £1 billion invested in transport for the Commonwealth Games alone, and hundreds of thousands of journeys made, transport played a major role in the success of these, and other, Homecoming events.
Mr Mackay took time to recognise the many transport successes of 2014 and pay tribute to the many unsung heroes in our transport communities,
"Many staff across a number of transport, public and private sector organisations were heavily involved in planning and delivery of the best ever Commonwealth Games and a truly stunning Ryder Cup.
"It is through each and every one of your personal efforts that we combined to showcase Scotland's transport network to a global audience of billions of people and I would like to thank you warmly for this.
"Everyone, from staff on the platforms to crews on the trains, from road maintenance crews to Traffic Scotland operators, all wanted to show our country in a good light.
"Much of this was made possible by the significant investment in transport infrastructure and services. ScotRail laid on its biggest train timetable ever while Edinburgh Airport saw a 2.9% and Glasgow Airport a 2.4% rise in September, compared to the previous year.
"In addition, The completion of the £3.5 million Gleneagles Station refurbishment and the opening of the new £3.9 million link road connecting the station to the nearby A9 were key to the Ryder Cup success.
"These are just a few of the transport highlights of the last 12 months and we are fast approaching 2015 with all that this will bring not least our continued commitment to investing in our transport network."

Some key facts and figures
Commonwealth Games
• 74% of spectators at ticketed events were satisfied or very satisfied with their overall journey experience
• there were over 600,000 unique visitors to Games and Festival 2014 events between 23 July and 3 August
• more than 150,000 journeys were made through Glasgow event stations on each day of the Games.
• ScotRail trains travelled more than 1.4 million miles during the Games (more than ten times the distance covered by the Queen's Baton Relay on its journey around the Commonwealth).
• over Games period more than 5.6m people passed through Glasgow Central (high level) and Edinburgh Waverley - more than double normal levels
• more than 1800 additional train services ran from / to Central
• over 250,000 spectators took advantage of the shuttle bus to / from the Games
• the Traveline Scotland app, which included details of Games shuttle buses, was used to plan more than 755,000 journeys.
• operations and maintenance staff worked over 3,000 hours on Commonwealth Games related duties
• traffic flows were up by only 7%, on average (compared with similar period in 2013)
• there were around 700,000 journeys on Glasgow's Subway, of which 210,000 took advantage of free transport for Games ticket holders
• 400 bikes were available for hire at 31 locations throughout Glasgow, with around 10,000 rentals as part of Glasgow City Council's 'Nextbike' cycle hire scheme

Ryder Cup
• around 250,000 fans from 96 different countries attended Gleneagles
• broadcast coverage reached more than 500 million homes around the world.
• Edinburgh Airport saw a 2.9% and Glasgow Airport a 2.4% rise in September (compared to the previous year)
• joint public sector investment of £7.4m to improve transport links - £3.5 million refurbishment of Gleneagles Station and £3.9 million development of new 'link road' for safer and more accessible station connection
• around 3,000 spectators each day made use of the pick-up / drop-off facilities at the 3 Park & Ride car parks

• there were around 50,100 Scotrail passenger journeys over the course of the week to and from Gleneagles
• over 182,000 staff, volunteers and spectators were transported on around 2,800 buses to and from Gleneagles