Latest ScotRail fleet upgrades on track for delivery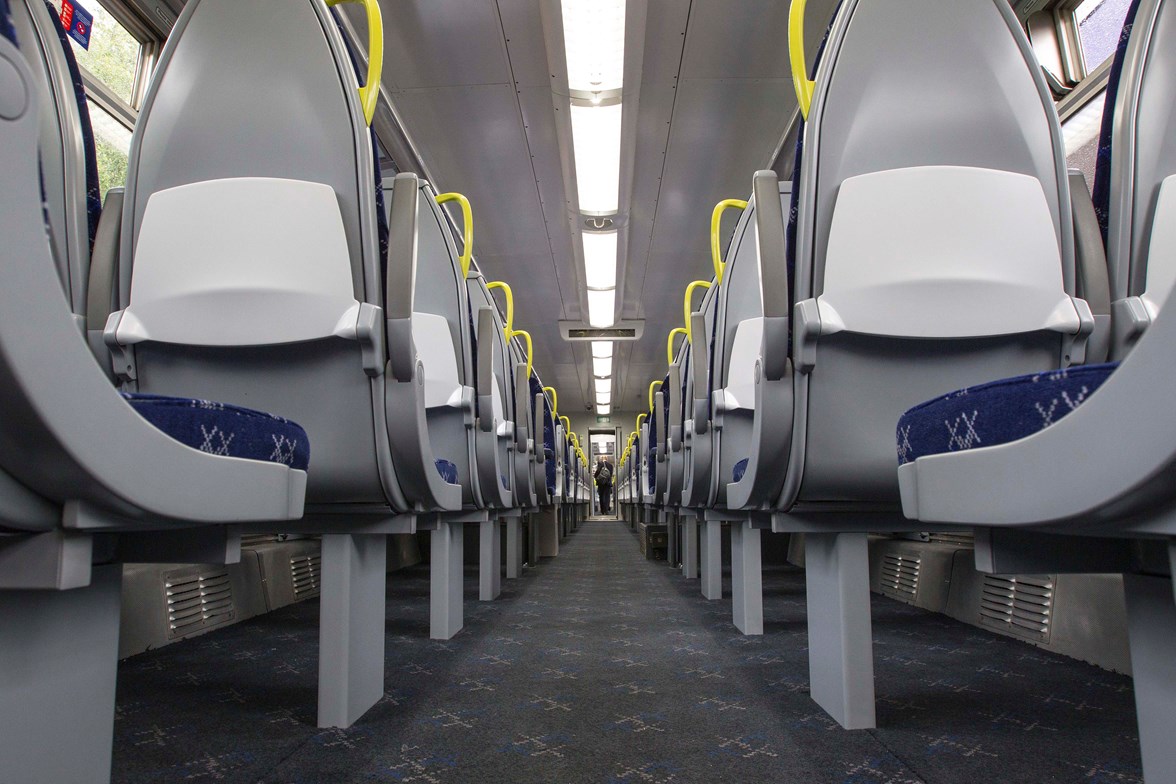 On show was the latest upgraded class 156 diesel train, part of £16m refurbishment programme, It features new seats along with power sockets, new flooring, livery, accessible toilets and dedicated wheelchair spaces.
Owned by Angel Trains and leased to the ScotRail Alliance, the unit has had a full internal and external repaint plus energy efficient lighting and Wi-Fi installed.
Humza Yousaf, Minister for Transport and the Islands said
"We are investing £5 billion in Scotland's railways to 2019 to ensure that as many people as possible have access to a modern, efficient rail network. In recent years we have introduced 160 extra carriages with an extra 180 to follow. This delivers more than 50% extra carriages since 2007 in the ScotRail fleet.
"As well as introducing new trains, we are modernising the existing fleet such as these class 156s. This will make a real difference for passengers, including myself as I use these trains regularly, delivering better on train facilities and making fleets more accessible all across Scotland. This builds on seven months continuous improvement in franchise performance.
"Good, high quality refurbishment can deliver a passenger experience comparable with new rolling stock, which is a sustainable approach and it has also guaranteed jobs at the Knorr Bremse factory at Springburn."
The ScotRail Alliance Engineering Director Angus Thom said:
"Seeing the refurbished Class156s now appearing on the network is great news for customers as the improved connectivity and enhanced comfort they offer are what everyone who travels by train now expects. We'll see a steady flow of these refurbished units in service around East Kilbride over the remainder of 2017 and beyond."
Angel Trains dedicated on-site project management team is working closely with KBRS Springburn to oversee the £16m works. Along with the repaint, new seats, tables and at-seat power sockets have also been installed. Work on these fleet upgrades started in February 2016 and is due to complete in March 2019.
Malcolm Brown, CEO at Angel Trains said:
"We are delighted that this refurbishment programme will significantly improve the experience of passengers, will provide the ScotRail Alliance with an excellent and cost-effective alternative to new vehicles, and will boost the Scottish economy through employment in Springburn."