Lifeline flights contract award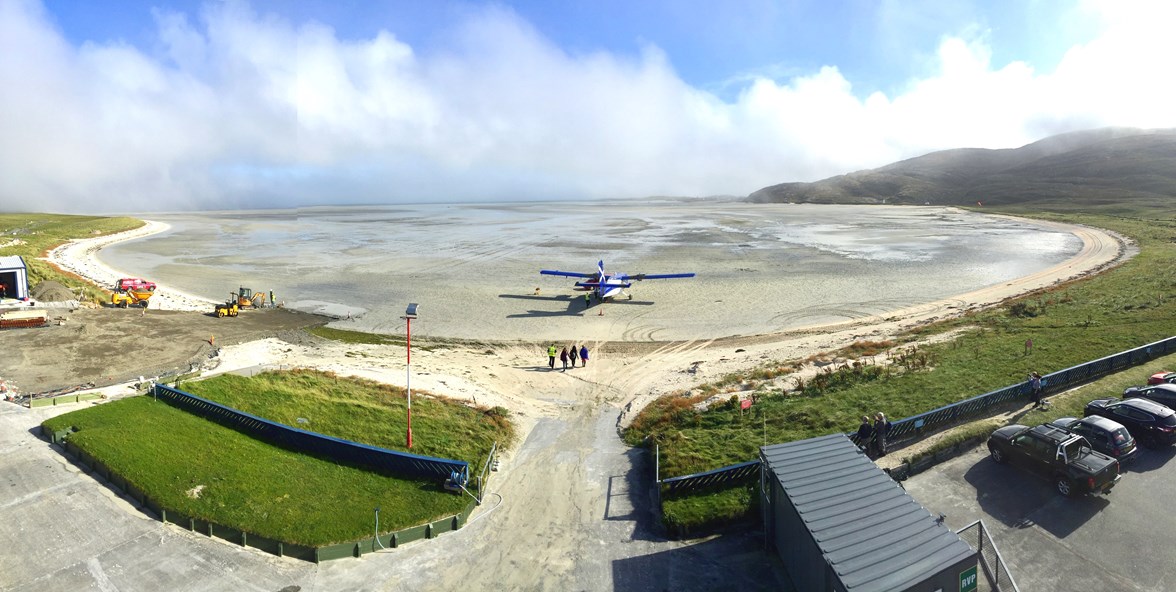 The next contract to operate the Scottish Government-supported air services from Glasgow to Barra, Tiree and Campbeltown has been awarded to Loganair.
The contract will run for four years from 25 October 2023, and includes several new measures to improve these vital services:
A residents' fare for flights to and from Barra and Tiree, which will also be available to residents on Coll.
A larger community bank of rotations for the Barra service to provide more services at busy times of year.
The extension of medical seat reservations to the Tiree service, following a successful introduction on the Barra flights, to ensure seats are available at peak periods for medical-related travel at short notice.
Minister for Transport Fiona Hyslop said:
"We know how important these lifeline flights are for our rural and island communities, so I'm pleased to award the contract to Loganair to continue providing this service for a further four years.
"These air links offer vital connectivity for the people that rely on them, allowing them to travel for work, medical appointments, access to vital mainland services, as well as visiting family and friends.
"I'm also pleased to see new measures being brought in to improve the services, with capped fares for island residents and the extension of medical seat reservations.
"I congratulate Loganair on winning this contract and l look forward to seeing these enhanced services bring benefits to the communities they serve."
Loganair's Chief Executive Jonathan Hinkles said:
"I'm delighted that Loganair will remain as the operator of the essential air services to Barra, Campbeltown and Tiree – routes that we've served for nearly 50 years. The new contract award represents a huge vote of confidence in the dedicated team of Loganair pilots, engineers and ground staff who deliver these services day in, day out in all weathers across the year.
"I am truly grateful for this recognition by the Scottish Government of their efforts, and for the opportunity to continue our valued relationships with the communities in Barra, Campbeltown and Tiree who depend on these services."