More Aberdeen Bypass Beams Set For Delivery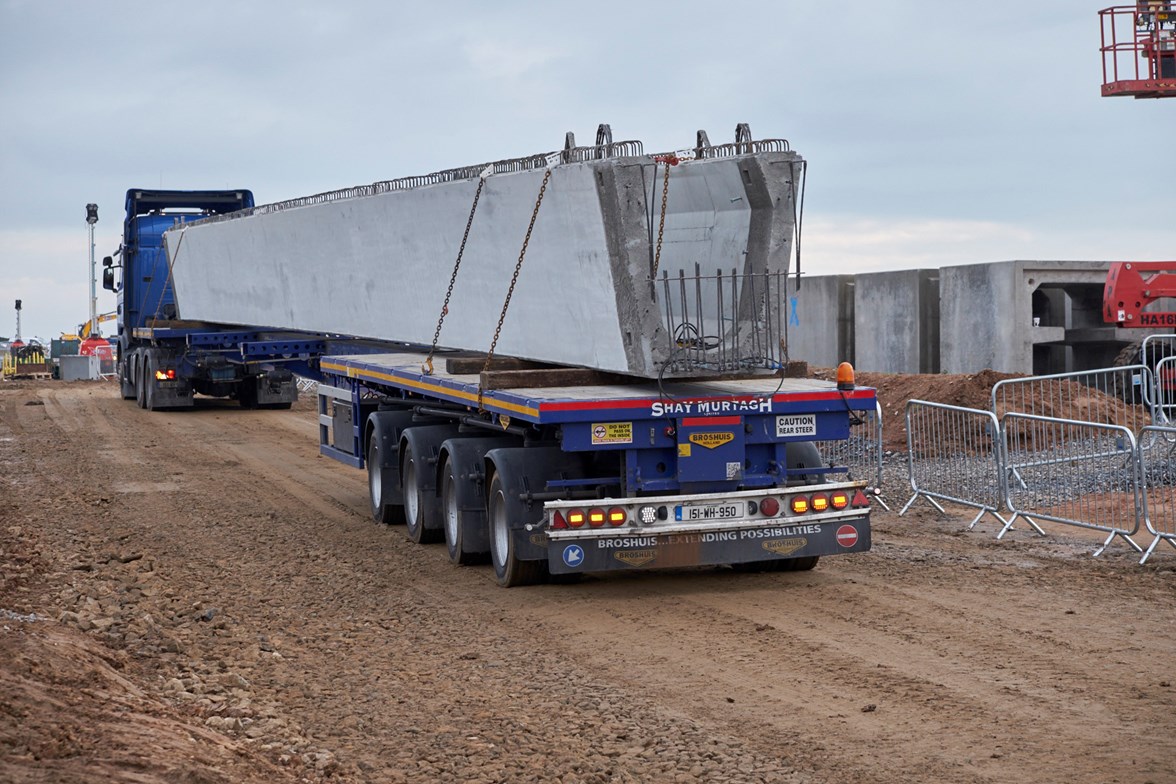 The Hillside to Batchart Road overbridge, located on the southern leg of the Aberdeen Western Peripheral Route/Balmedie-Tipperty (AWPR/B-T) project, will take another step forward next week when twelve 25m long beams will be delivered to site.
The beams will be delivered on special abnormal load trucks, which will carry one beam each, on Monday 29 February, Tuesday 1 March and Wednesday 2 March.
The trucks will travel north on the A90 to Marywell (Findon) Junction where it will turn left onto Cookston Road, then right onto Hillside to Batchart Road (C30K).
The deliveries will be transported during daylight for safety reasons, between 9.30am and 3.30pm each day.
An AWPR/B-T spokesperson said: "Previous deliveries in this area, south of Aberdeen, have so far had minimal impact on traffic.
"Beam deliveries are integral to the project, which will have 75 principal structures, two river crossings, one railway bridge and over 70 culverts and over the next year or so a significant number of these are expected.
"However, we are working closely with Police Scotland and the local authorities to minimise any disruption that these deliveries may bring.
"We would like to thank road users and the local community for their on-going support and patience during the construction work."
More information on major traffic management works being undertaken on behalf of the AWPR/B-T can be found on the project site at http://www.transportscotland.gov.uk/road/aberdeen-western-peripheral-route/traffic-management
ENDS