More details revealed for GoNorthEast Road Festival to celebrate the AWPR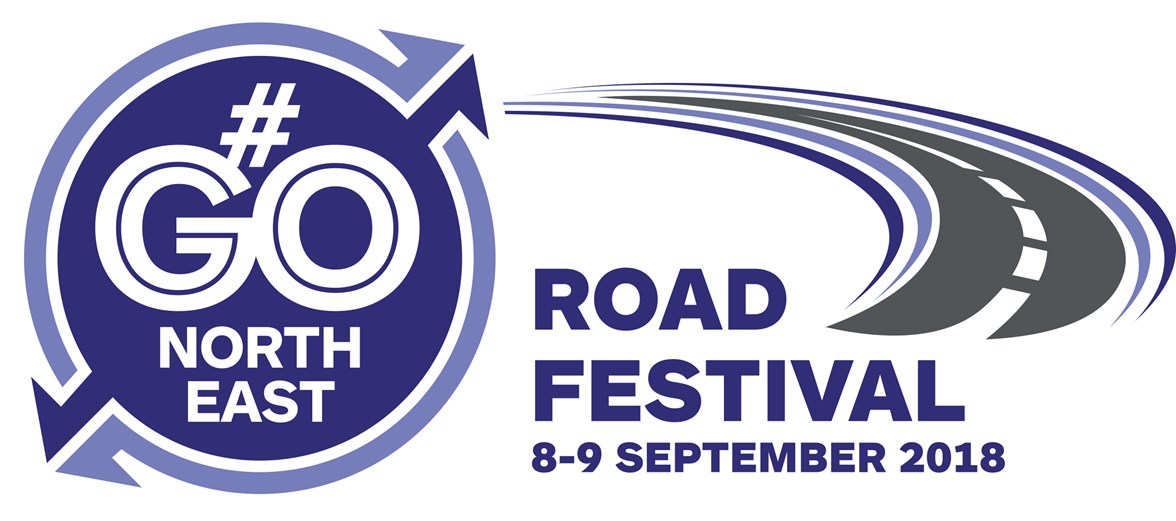 Plans have been unveiled for a GoNorthEast 'Road Festival' which features a once-in-a-lifetime opportunity for members of local communities to experience the new AWPR before it opens to traffic.
A free, weekend-long festival will bring the community together to celebrate the transformational Aberdeen Western Peripheral Route/Balmedie to Tipperty (AWPR/B-T) project in advance of its eagerly-awaited opening.
The GoNorthEast Road Festival, on Saturday 8 and Sunday 9 September 2018 will offer visitors a range of exhibitions and entertainment within a festival style village on a section of the new road. In addition to the festival attractions, people of all ages and abilities will have the chance to cycle and walk along a picturesque part of the new road in the Dee Valley, including crossing a new bridge over the River Dee. Communities are also being offered a chance to enjoy a dedicated 18km closed-road cycle.
Visitors can also experience the history of travel in the north-east with an outdoor exhibition from Grampian Transport Museum as well as international street theatre performers and arts and crafts stalls with activities for children available throughout the weekend.
Highlights of the community festival include:
Transport through the ages - 120 vintage and modern vehicles on display curated by local event partners Grampian Transport Museum, including the latest in electric vehicles
Interactive displays on new technology and engineering from Shell's Eco Marathon teams and the Greenpower Formula 24 initiative with others to be confirmed
A car simulator, toy car arena and lots of fun activities for children including face painting and murals created by toy cars
International street performers
Borrow a Bike will see a stock of up to 200 bicycles, including electric bikes, offered to people of all ages and abilities to borrow and travel their choice of distance along a closed 4km loop on the road
A Country Walk allowing people to explore a 1.8 km route to enjoy the picturesque Dee Valley
The GNE Cycle Experience offering a further opportunity for up to 1,500 cyclists to register to bring their own bikes along to cycle an 18km closed-road loop on the new AWPR on the morning of Sunday 9 September.
The bespoke transport festival village will feature exhibition space dedicated to the history and significance of the infrastructure project, with engineers and representatives available to speak to the public.
The free event, which is the first community festival held on a major new road project in Scotland, will be located on the new road in the River Dee valley on the boundary between Aberdeen City and Aberdeenshire.
A free transport service, operated by official event partner Stagecoach, will run throughout the weekend, with a shuttle bus system operating between pick up points in Union Terrace and at Kingswells Park and Ride.
Organisers are asking all visitors using public transport to consider catching a bus from Union Terrace, with car users encouraged to board from the Kingswells Park and Ride. Active travel is very much encouraged and both locations will have bicycle racks in the close vicinity.
Visitors will be asked to provide their intended travel time and departure point online to help plan the best possible event for all. This facility will be launched later this week. Please keep checking the GoNorthEast Facebook and Twitter channels and GoNorthEast website for more details.
People will be able to reserve a shuttle bus time from Kingswells Park & Ride or Union Terrace. This booking system will go live on the GoNorthEast website later his week. Places will be allocated on a first come first served basis and will be updated in real time to allow people to easily select alternative travel times if their first choice is full. All attractions will be available throughout the weekend.
There will also be a chance for cyclists to bring their own bikes and sign-up for the GNE Cycle Experience which will offer a dedicated 18km closed-road loop of the new AWPR on Sunday morning. Event Registration will be launched to support the safety of participants and help manage the Cycle Experience effectively. The GNE Cycle Experience will ride out from Craibstone Park and Ride where cyclists will be stewarded on to the new road. The 18km loop will use the northbound carriageway before returning to Craibstone.
A special JustGiving page will be set up for individuals to fundraise as part of the event.
Michael Matheson, Cabinet Secretary for Transport, Infrastructure and Connectivity, said:
"This is a once-in-a-lifetime opportunity for members of local communities to experience the new AWPR/B-T before it becomes fully operational and we hope to encourage as many people as possible to enter the festival spirit and participate in this free event, which includes fantastic opportunities to cycle on parts of the road.
"We know the project is a hugely important and hugely anticipated one for the region. But we also fully appreciate the construction has been impactful for people. This family festival is intended to say a big thank you to everyone for their patience. We have thought long and hard and worked with local organisations to put on a special event that reflects the wonderfully scenic aspects and sympathetic design of the AWPR and just what this road means to Aberdeen and the area."
Councillor Jenny Laing, Co Leader of Aberdeen City Council, said:
"In the run up to the opening of the £745 million AWPR, there are some great events lined up to mark the occasion. This will be very much a community occasions which is truly fitting as it brings into the heart of the project, the very people that it will serve. We are justly proud of our investment and hope visitors will have a great day and enjoy their first sight of this stretch of the peripheral route."
Leader of Aberdeenshire Council Cllr Jim Gifford said:
"The community weekend has been designed not only to mark this important transformation of the transport network in the north-east of Scotland but also to recognise the past and future of local travel.
"This important partnership investment deserves to be celebrated and I look forward to a weekend of fun and entertainment as we get ever-closer to completion of the full AWPR/B-T route."
More information about the event can be found on the GoNorthEast website: