New A737 road improvement at The Den opens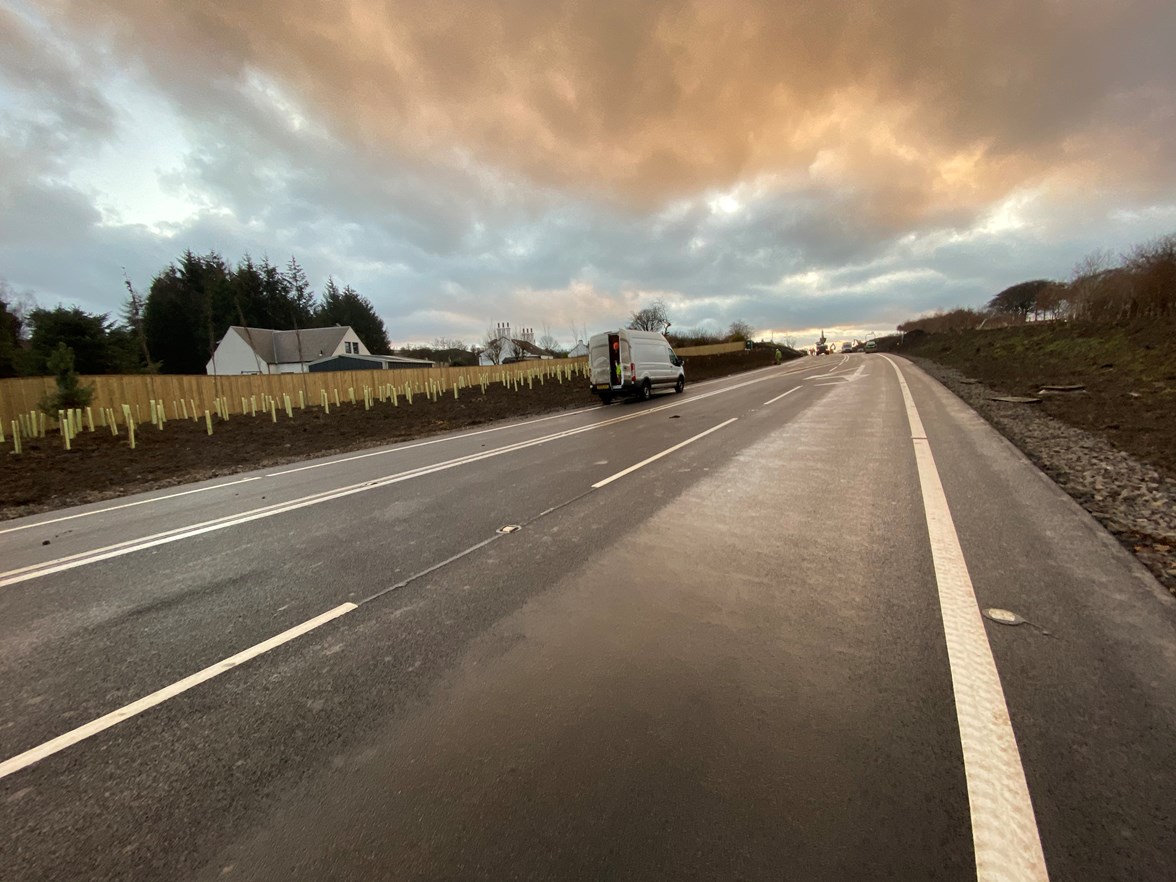 The new section of the A737 at the Den opened to traffic early today (5 December) and road users are asked to take extra care on approach to the new road layout.
The A737 Den Realignment project involves the construction of a new road to remove the existing substandard bends, introducing road safety benefits at this location.
With traffic moved on to the new road, the contractor Interserve Construction Limited, will remain on site for a period of time to complete works to the old A737 and undertake necessary finishing, snagging and seasonal landscape work.
The construction contract was awarded to Interserve Construction Limited in September 2018.
A Transport Scotland spokesperson said:
"We would like to take this opportunity to thank the local community for their patience during the construction of this key improvement project which will deliver safety improvements for North Ayrshire road users."