New report on the future of public EV charging infrastructure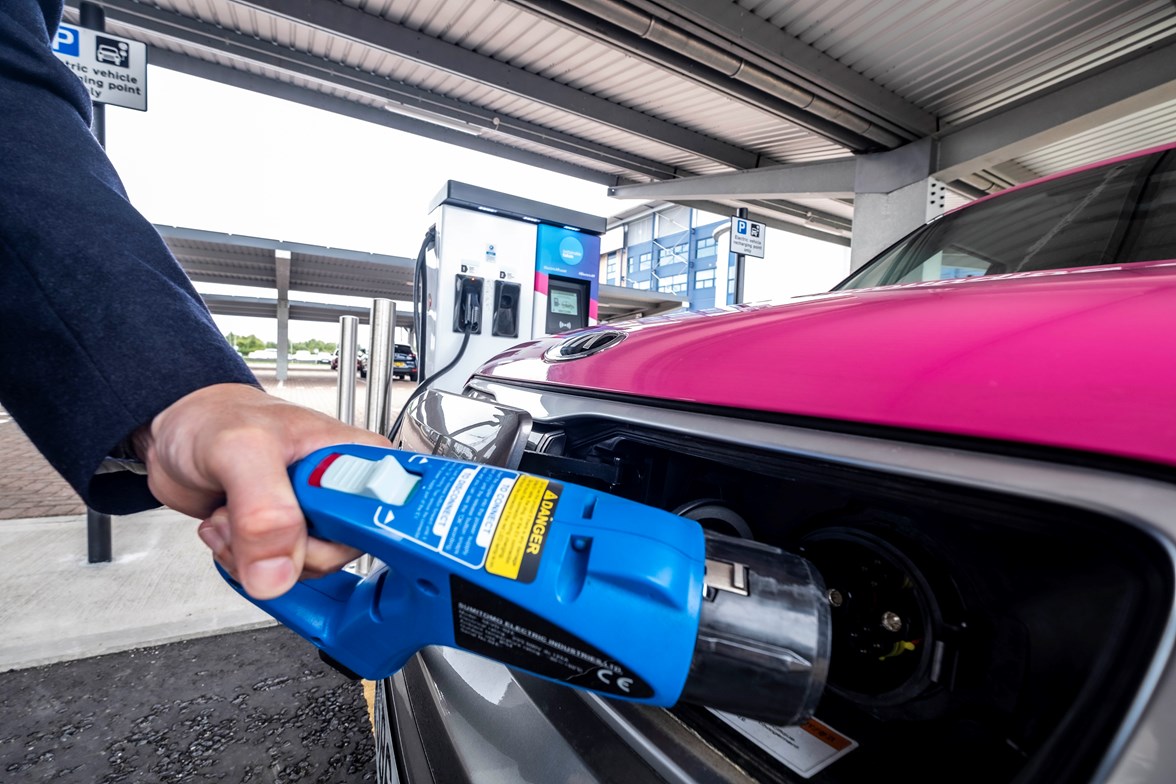 Transport Scotland and the Scottish Futures Trust have published a new report on public electric vehicle charging infrastructure. It sets out how Scotland can grow and expand provision to enable households and business to confidently switch to electric vehicles and help tackle climate change.
The joint report highlights the current approaches and constraints associated with present models of delivery. The market engagement exercise outlines future opportunities for businesses and for local authorities. It considers models which encourage greater financial innovation and partnership working between the public and private sectors, benefitting from wider skills and expertise, whilst increasing the pace of rollout.
Demand for electric vehicles and associated charging will increase significantly in Scotland over the next decade in response to government policies and market responses. The report, based on extensive engagement with local authorities and the private sector notes the solid foundations of public charging provision provided through the current ChargePlace Scotland network – but recognises that how this model evolves, whilst retaining its best elements, will be key to meeting demand and encouraging more people to drive electric vehicles with confidence. The report also recognises the need to maintain a consumer-focused approach that provides equity of access to all users as part of the just transition to net zero.
Minister for Transport Graeme Dey said:
"This report makes clear that as demand for electric vehicles increases, our approach towards the provision of public charging infrastructure must evolve.
"We've achieved much through the Local Authority Infrastructure Programme and over £45 million pounds has been invested to deliver over 1800 charge points across Scotland through a single network operator. This has created green jobs and net zero opportunities across the country – but more can still be achieved.
"This report is clear that we are now at a tipping point in terms of current demand and future requirements. By retaining the best characteristics that Scotland enjoys through ChargePlace Scotland, the opportunities from inviting greater private sector involvement could be tremendous.
"To meet our world leading climate targets, of course we need to see less car use rather than more. For those that need to drive, the opportunities afforded by electric vehicles for our climate and our air quality are profound. If the car is the right tool for transport on some occasions then we need people to have confidence to choose electric. This requires a comprehensive charging network and I'm pleased that this report provides a route map that supports our vision of phasing out the need for new petrol and diesel cars and vans by 2030."
Director of Infrastructure Finance and Programmes at the Scottish Futures Trust  Kerry Alexander said: "We are working closely with Transport Scotland, pooling our collective infrastructure expertise to scope out the requirements to accelerate the delivery of public electric vehicle charging facilities. 
"To deliver at scale and pace, we need to adopt innovative and commercially viable funding models to supplement Scottish Government funding. We will be looking to develop models in the coming months, working with Transport Scotland, local authorities and private sector operators, to support future delivery."
The report is available on the Transport Scotland and Scottish Futures Trust website.
More information on how Transport Scotland is working to accelerate the decarbonisation of transport is available on the Mission Zero page.
The Scottish Futures Trust (SFT)
Established by Scottish Government as a centre of infrastructure expertise, SFT performs an active leadership role across major infrastructure programmes, bringing its unique mix of skills, experience, resource and knowledge to bear to deliver improved infrastructure across the public sector.