Over £294,000 for cycling facilities across Scottish schools and campuses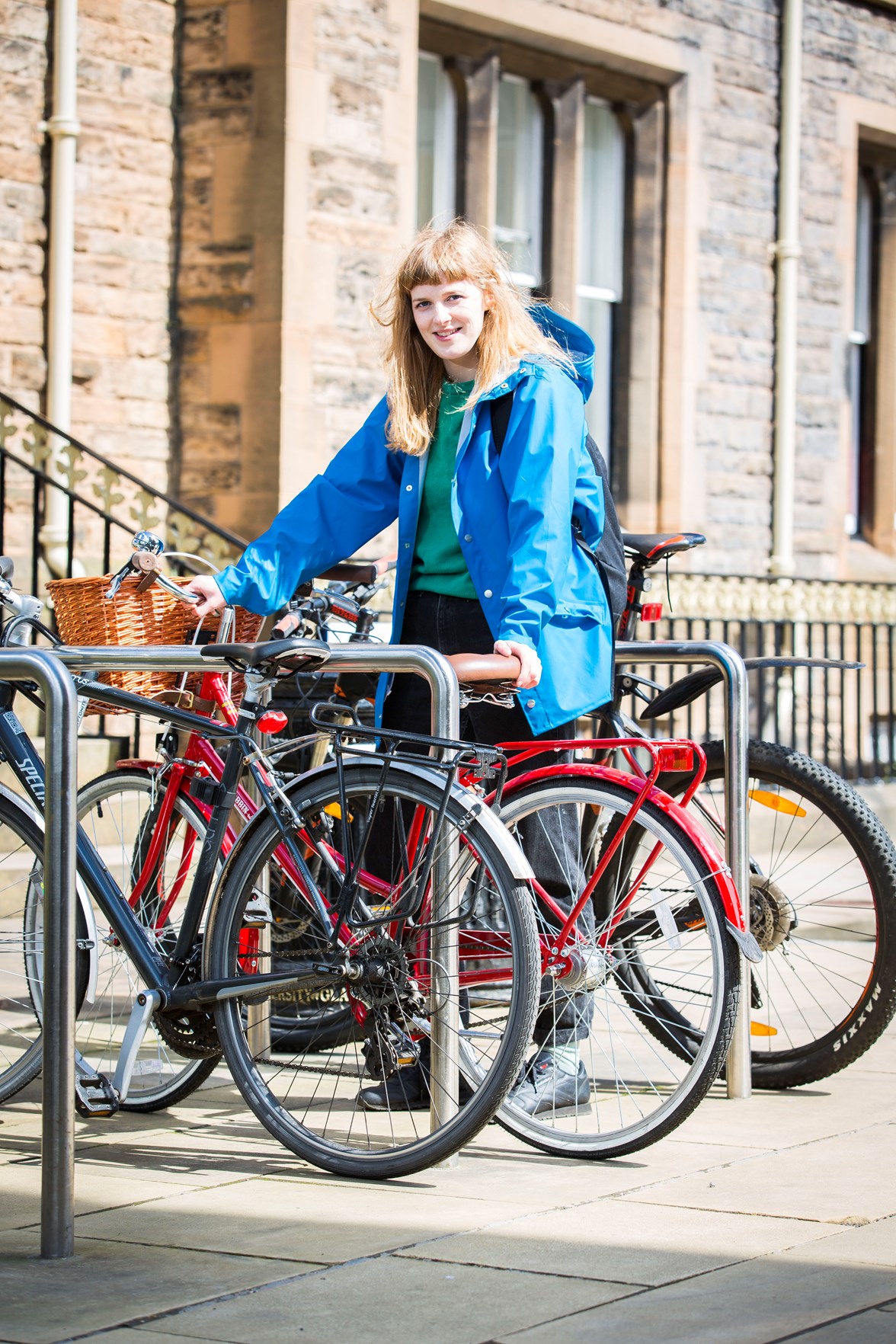 A combined total of £294,814 has been awarded to 51 secondary schools, university and college campuses from the Scottish Government's active travel budget and delivered through Cycling Scotland's Cycling Friendly programme.
More than 261,000 people will benefit from the funding which will provide new or improved cycling facilities.
The campus development grants will provide cycle parking, showers and changing facilities, lockers, maps, maintenance equipment and signage. Secondary school grants will provide bikes, maintenance equipment and training to incorporate maintenance into the school curriculum.
Cabinet Secretary for Transport, Infrastructure and Connectivity Michael Matheson said:
"I'm pleased that we have been able to support another round of this high-impact project from our active travel budget. Alongside quality protected infrastructure, this type of initiative is key to encouraging greater participation in walking and cycling in our communities.
"Walking and cycling is key to protecting our air quality, our climate and our health. In terms of the potential reach of these improvements, it is encouraging that over 261,000 people can now take advantage of better cycling facilities where they study or work.
"This builds on previous rounds of the successful Cycling Friendly programme by Cycling Scotland which is making a real difference in schools, universities and communities right across the country. With funding for active travel now at record levels of over £100 million, I look forward to seeing the results of similar initiatives in the future."
Kath Brough, Head of Behaviour Change at Cycling Scotland said: "By providing facilities that make it easier to cycle, we're helping young people across Scotland make healthy and sustainable transport choices, that will hopefully shape their travel behaviours for life.
"Over 50 secondary schools, and college and university campuses will soon have access to new bike parking, upgraded showering facilities and pool bikes, supporting over 261,000 people to choose to cycle for everyday journeys."
A full breakdown of funding is available on the Cycling Scotland website.