Parking laws up for discussion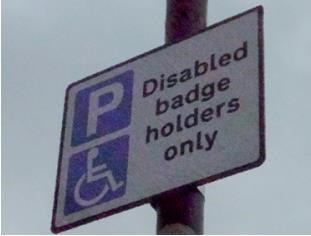 Views are being sought on how to implement a clearer and more consistent approach to parking laws in Scotland.
The Scottish Government is asking interested parties for their opinions ahead of the development of new policies which are expected to form part of a Transport Bill in this session of Parliament.
A range of issues, including how to deal with irresponsible parking and the proper use of disabled spaces, are being considered as part of the consultation, which is being launched today.
The Scottish Government is now carrying out the detailed review of parking having obtained the necessary powers in the Scotland Act last year.
Transport Minister, Humza Yousaf said:
"The impact of parking policies goes further than governing where people can leave their vehicles. The rules can have a direct impact on town centre regeneration and on accessibility so it is important that we hear from as wide a range of groups as possible as part of this consultation.
"We know that people are concerned about irresponsible parking and the misuse of disabled spaces and this is their opportunity to have their say on how we can address these problems.
"The Scottish Government is also keen to explore if parking rules can help support wider policy aims and views are being sought on whether more can be done to encourage the use of ultra-low emission vehicles.
"Our aim is to create a set of policies that can help make our roads safer, greener and available to all and we would encourage anyone with an interest to get involved and let us know what they think over the coming weeks before the consultation ends on June 30th."
Director Living Streets Scotland, Stuart Hay said:
"We are pleased the Scottish Government is considering how to best use its new powers over parking to make streets safer and more pleasant for everyone through adopting a consistent national approach.
"Many Scottish communities will welcome clearer laws that prevent vehicles obstructing and damaging pavements, especially where older people, people with disabilities and children feel unsafe."