Plans to introduce further electric vehicle rapid charging infrastructure have been welcomed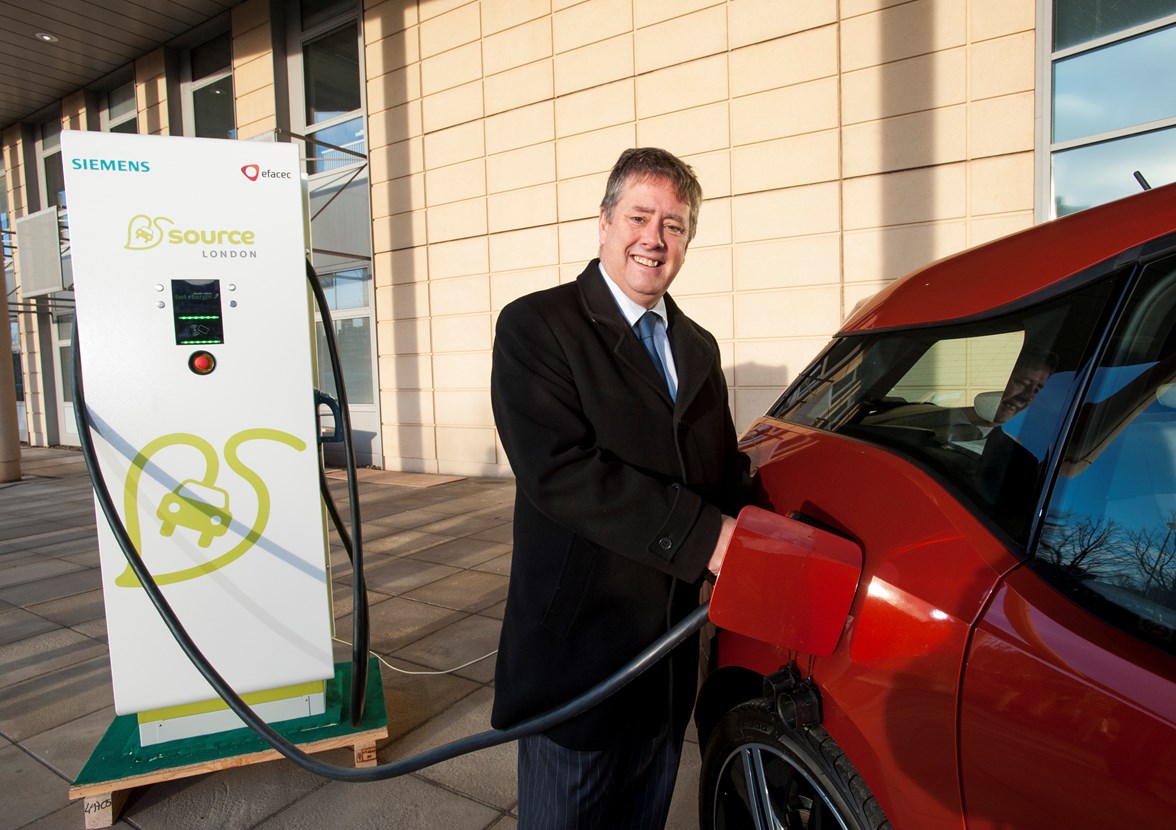 Transport Scotland announced plans to introduce rapid chargers at 35 mile intervals to support Scotland's trunk road network at the E-cosse Stakeholder Forum which was held at Victoria Quay in Edinburgh. Members discussed the challenges and opportunities in deploying a network of rapid chargers across the country, as well as hearing both global and local perspectives on charging infrastructure.
The plans are in line with the recently launched 'Switched On Scotland' Roadmap's commitment to continue the deployment of charge points to support Scotland's trunk road network and enable extended all-electric journeys.
Transport Minister Keith Brown said:
"The Scottish Government is keen to ensure that the charging network grows ahead of the increased adoption of electric vehicles and the introduction of rapid charge points at 35 mile intervals to support Scotland's trunk road network underlines our commitment.
"Over the past two years, the Scottish Government has invested over £10 million in electric vehicles and infrastructure in Scotland. We will also invest more than £14 million over the next two years into a range of low carbon vehicle projects – with further support for the Green Bus Fund – helping to make electric vehicles more accessible to the Scottish public and Scottish businesses."
Mark Bonnor-Moris, head of electromobility Siemens UK said:
"As E-cosse strategic board members, Siemens UK was very pleased to be able to support this important event. It was an excellent opportunity to demonstrate the new triple outlet multi standard rapid charger with the BMW i3 and Volkswagen e-Up and discuss how Siemens UK can provide a complete solution for rapid charging.
"This event was yet another excellent example of how Transport Scotland is leading the way in developing and promoting an effective rapid charging network across Scotland, Siemens UK is proud to be able to support this program."
Neil Gellatly, head of transportation at Dundee City Council said:
"For almost three years the council has been leading the charge on using electric vehicles in its fleet, which now has 37. The installation of chargers throughout Dundee is continuing at publicly available locations to encourage public uptake with further expansions planned.
"Council staff work within a staff travel policy that encourages active and sustainable travel ahead of car use but when a car is essential a council EV should be available. The corresponding savings in fuel and carbon emissions are benefitting people all over the city."
Notes to editors
The E-cosse stakeholder forums are funded by Transport Scotland.
The installation of rapid chargers is subject to funding from the UK Government through the Office for Low Emission Vehicles on a yearly basis and as such Transport Scotland cannot guarantee the exact numbers of future charge points until this is confirmed.
There are approximately 500 electric vehicle (EV) charging points located across the whole of Scotland, of which, around 300 are publicly accessible as part of the "ChargePlace Scotland" network.
In Scotland a third of all car journeys are less than two miles long and nearly a quarter of all trips are one mile or less. In a regular car, these journeys emit a disproportionate amount of carbon into the air, whereas EVs provide a zero tailpipe emissions on such journeys.
EVs are becoming more mainstream, affordable and viable. Grants of up to £5,000 are available towards the purchase cost of an electric car, with up to £8,000 available for the purchase of an electric van.
There's also free installation of a home charging point, free charging across the ChargePlace Scotland network up until Jan 2015, zero vehicle excise duty and no company car tax for pure EVs. (Low company car tax for plug-in hybrids and extended range EVs).
EVs have cheaper running costs - 2/3p a mile to power an electric car compared to 16p a mile for the average family car.
Contact Caroline Trainer at Press Transport Scotland on 07837 062 787