Port of Montrose grant to cut thousands of lorry journeys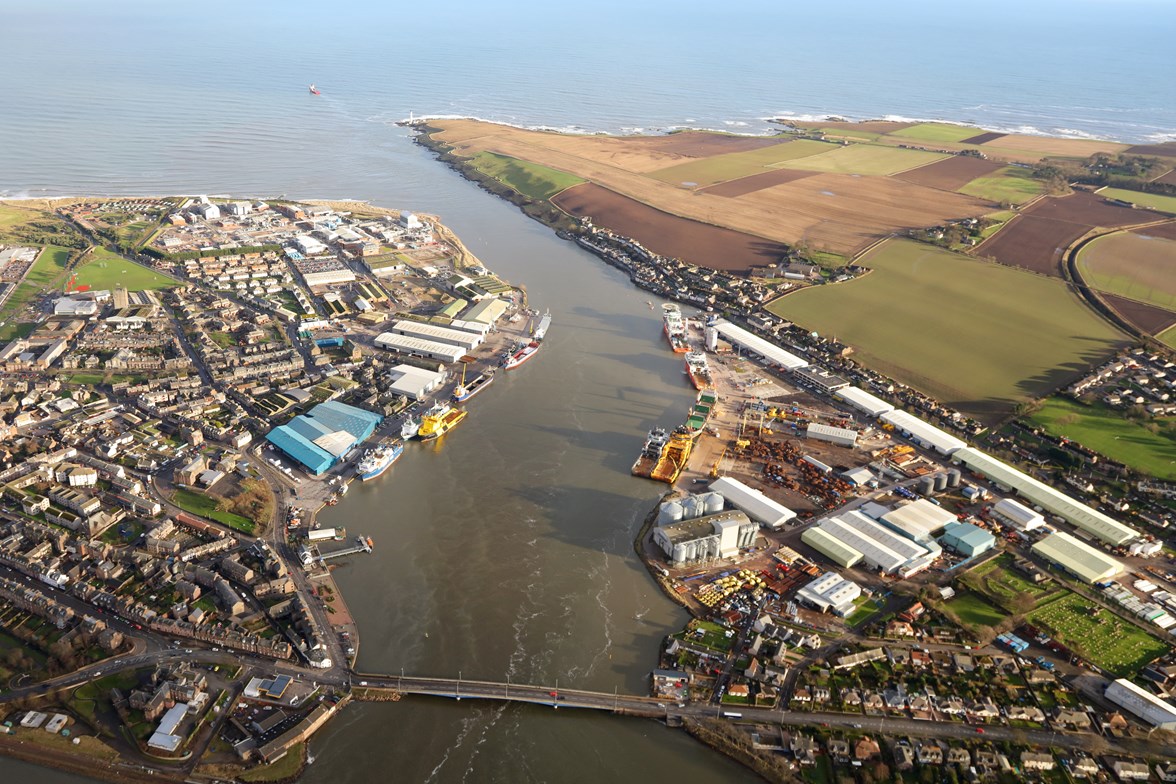 More freight will be taken off Scotland's roads and transported by sea thanks to a £1.5m Ports Mode Shift Grant from the Scottish Government to Montrose Port Authority (MPA).
The money will be added to a £5.9m investment by MPA to introduce a series of improvements which will allow larger cargo vessels to dock at the port.
Over a five-year period, it is expected the move will deliver environmental benefits worth £5.2m through the removal of 1.26m tonnes of freight from our roads and 86,000 HGV lorry journeys in the process.
Minister for Transport and the Islands Humza Yousaf said: "As part of Programme for Government, we have committed to encouraging the transfer of freight from road to more environmentally friendly modes of transport.
"This is a great example of us delivering on that promise and helping Montrose Port Authority deliver millions of pounds of environmental benefits.
"The grant will also safeguard 31 jobs and help the Port of Montrose remain relevant and competitive in the current marketplace, which is seeing an increase in the size of cargo vessels."
Nik Scott-Gray, chief executive at MPA, said: "We are justifiably proud of our excellent track record across a range of sectors, which, in turn, has led to this significant investment from the Scottish Government.
"Our aim is to create an activity hub, streamlining the support we offer for project work, from chain and anchor inspections to decommissioning activities and offshore wind projects. We have proven our capabilities in the past, and this latest investment is testament to the suitability of Montrose Port and the confidence in the knowledge, skill and value within Scotland's North East."
The changes to the quaysides are expected to be completed in summer 2019.