Scotland leads international charge on transport decarbonisation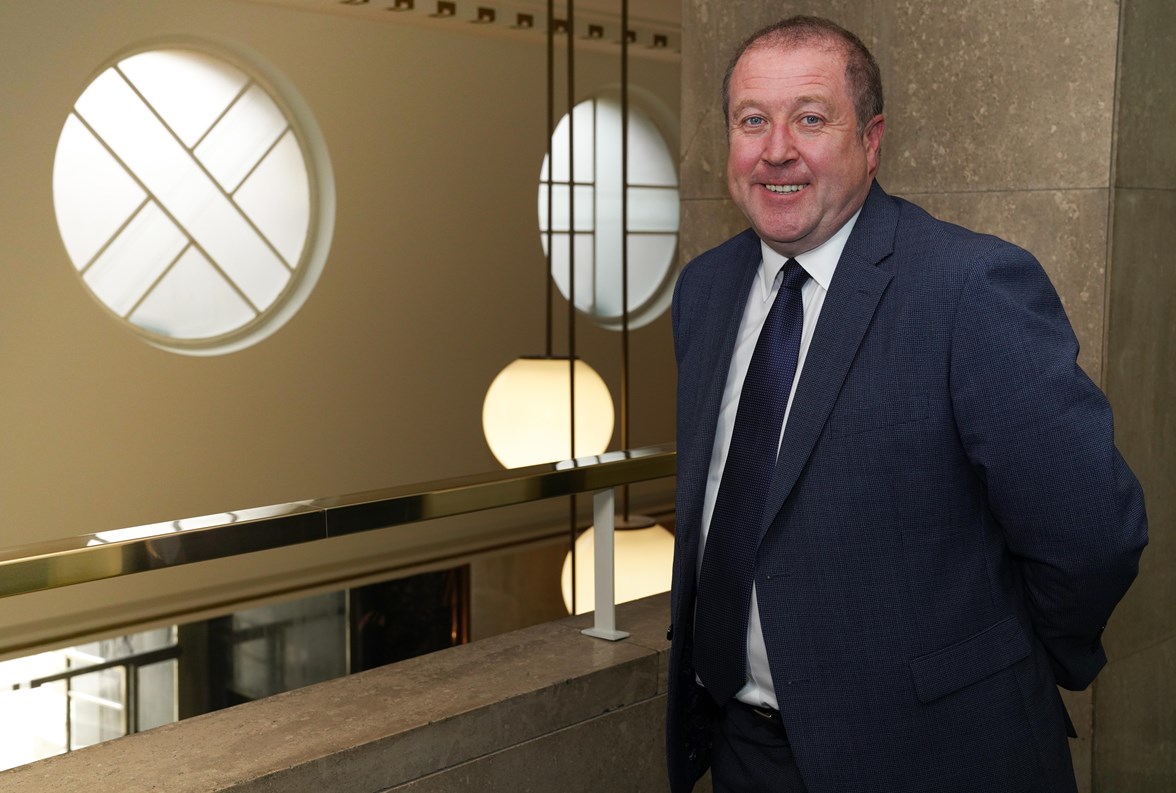 The Scottish Government has signed five international agreements supporting the global decarbonisation of the transport sector. The agreements signed include:
The 'Further, Faster, Together' Under2 Coalition Leaders Action Document – committing 100% of light-duty public fleet vehicles to be zero emission by 2035 and encouraging signatories to adopt reduction and modal shift targets such as the Scottish Government's 20% car kilometre reduction target by 2030.
The Drive to Zero Global Memorandum of Understanding on Zero Emission Medium and Heavy Duty Vehicles – supporting a full transition to zero emission medium and heavy duty vehicles by 2040.
The COP26 Declaration on Accelerating the Transition to Zero Emission Cars and Vans – working towards all sales of new cars and vans being zero emission globally by 2040, and by no later than 2035 in leading markets.
The Climate Group ZEV Pledge for Public Fleets – requiring signatories to commit to converting their owned and existing fleets to zero emission vehicles.
The Transport Decarbonisation Alliance 'Call for Accelerated Electric Vehicle Charging Infrastructure' – committing signatories to support the transition to electric vehicles by accelerating the timely deployment of charging infrastructure.
Minister for Transport Graeme Dey welcomed the steps taken by the Scottish Government following the signing of the COP26 Declaration on Accelerating the Transition to Zero Emission Cars and Vans agreed on Transport Day. Mr Dey said:
"We want travel in Scotland to be clean and green. Our ambition means that we are already committed to going further and in some cases, faster than some of the agreements concluded during COP26. Our hope is that our leadership and willingness to share and to keep learning from others in this space will help push the international decarbonisation effort further and faster too.
"The focus during COP26 has been on electric vehicles and of course they have a role to play, but we know here in Scotland that we need to reduce private car use and support a just transition towards sustainable transport, where no one is left behind, in order to meet our stretching targets.
"I'm proud that our world-leading commitment to reduce car kilometres travelled by 20% by 2030 has been integrated into The Under2 Coalition Leaders Action Document. The inclusion of this commitment is a clear example of Scotland's ambition setting the bar globally on the steps that can be taken to reduce transport emissions.
"Here in Scotland, we're supporting this commitment by offering free bus travel for people under the age of 22, by providing over half a billion pounds for bus priority infrastructure and through a near tripling of the active travel budget to record levels of £320 million by the end of this parliament.
"With the inclusion of our world leading kilometre reduction commitment in the Under2 Leaders Action Document – we're reminding countries right across the world of the considered approaches, already underway here in Scotland, that are required to end the negative contribution of transport to damaging and irreversible climate change whilst improving lives."
Background
More information on how the Scottish Government is taking Scotland on a green transport revolution is available on the Programme for Government webpage: https://www.gov.scot/publications/fairer-greener-scotland-programme-government-2021-22/
More information on Transport Scotland's mission-led approach to eliminating transport emissions is available on the Transport Scotland website: www.transport.gov.scot/missionzero
The Under2 Coalition is a global community of state and regional governments committed to ambitious climate action in line with the Paris Agreement.
Member governments of The Under2 Coalition now represent almost 2 billion people and 50% of the global economy.
More information on The Under2 Coalition and the Leader Action Document can be found on the Climate Group website: https://www.theclimategroup.org/our-work/press/subnational-governments-aim-2030-fight-against-climate-change
More information on the Drive to Zero Global Memorandum of Understanding is available on the Climate Group website: https://www.theclimategroup.org/zev-pledge
The Transport Decarbonisation Alliance was launched in 2018. It is part of the 12 commitments made at the One Planet Summit hosted by President Emmanuel Macron in Paris, France in December 2017.
The TDA brings together countries, cities/regions and companies, as the major drivers in sustainable, low carbon mobility. More information on the Call for Accelerated Charging Infrastructure is available on the TDA website: https://tda-mobility.org/charge-to-move-and-accelerate/
More information on the Drive to Zero Memorandum of Understanding on Zero Emission Medium and Heavy Duty Vehicles is available on the Drive to Zero website: https://globaldrivetozero.org/
More information on the COP26 Declaration on Accelerating the Transition to Zero Emission Cars and Vans is available online: www.cop26transportdeclaration.org