Scotland's Ambassador for Active Travel concludes appointment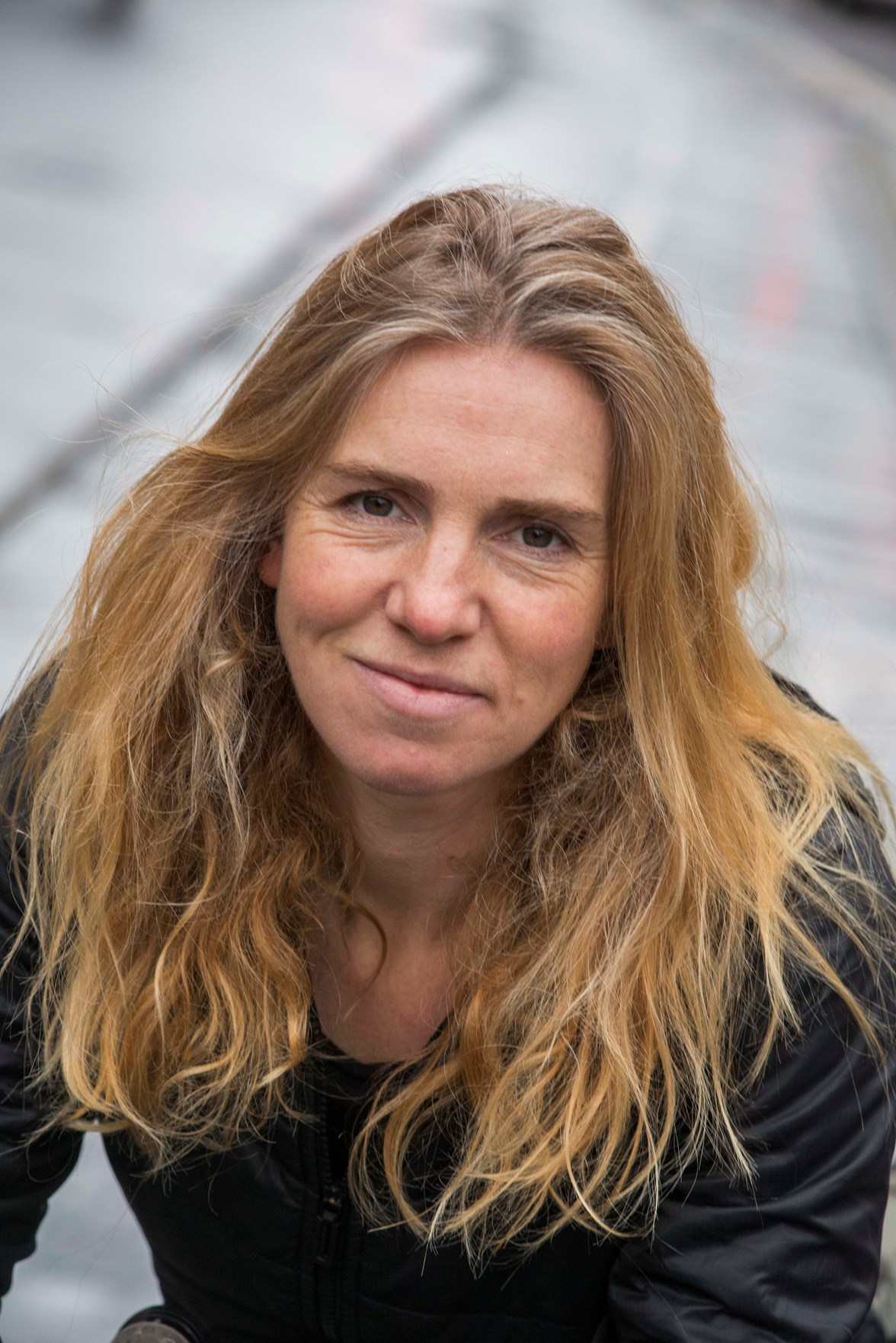 Former professional mountain bike rider and co-founder of the Adventure Syndicate, Lee Craigie, has concluded her appointment as Scotland's Ambassador for Active Travel.
Lee was successful in offering a strong, trusted, and impartial voice to take a lead on broadening and deepening the public conversation on active travel. Building on her three year posting as Scotland's Active Nation Commissioner – Lee worked on public engagement during the Cycling World Championships, access to bikes and providing an independent view on active travel progress.
Across both roles, Lee has been an instrumental advocate for walking, wheeling and cycling in Scotland – raising the profile of these inclusive and sustainable modes of travel, while promoting their heath, environmental, social and economic benefits, right across the country.
Lee Craigie said:
"Fulfilling the role of Ambassador for Active Travel, and previously that of Active Nation Commissioner, has been rewarding and frustrating in equal measure. Across both roles, it was a privilege to work alongside passionate, committed and experienced people who are tirelessly trying to ensure transport policy plays its part in creating a healthier, happier and fairer Scotland.
"While I understand the need to protect the public purse, the bureaucratic systems within national and local government are a barrier to real transformation. I've found that these systems have stifled energy and innovation. This risk aversion means that inspiring solutions, which are abundant in local communities across Scotland, have not been developed in the ways that they could, to best realise Scotland's shared ambition to build a more active nation.
"Real transformation in active travel is possible – and I'm pleased that with record funding, we're closer now than we've ever been before. Organisations striving to make walking, wheeling and cycling easier for everyone must continue to be supported, in the ways that they are asking for, in order to bring about the change that is desperately needed for our health, wellbeing and our climate."
Minister for Active Travel Patrick Harvie said:
"Lee's thoughtful approach has been incredibly valuable in seeking new and creative ways of engaging people on the benefits of active travel. She's offered a voice to young people, from different backgrounds, on how our work around bike access and cycle paths might work best for them.
"Across both roles, I've valued her advice and critical challenge, and have no doubt she'll continue to champion the benefits of everyday active travel, as she always has done, right across Scotland.
"With our Cycling Framework to 2030 now published and our Active Travel Transformation Programme underway – we'll continue to reflect on how best to welcome and embed independent perspectives into the heart of our decision making, further to our open policy development process."