UK Government should do more to settle rail dispute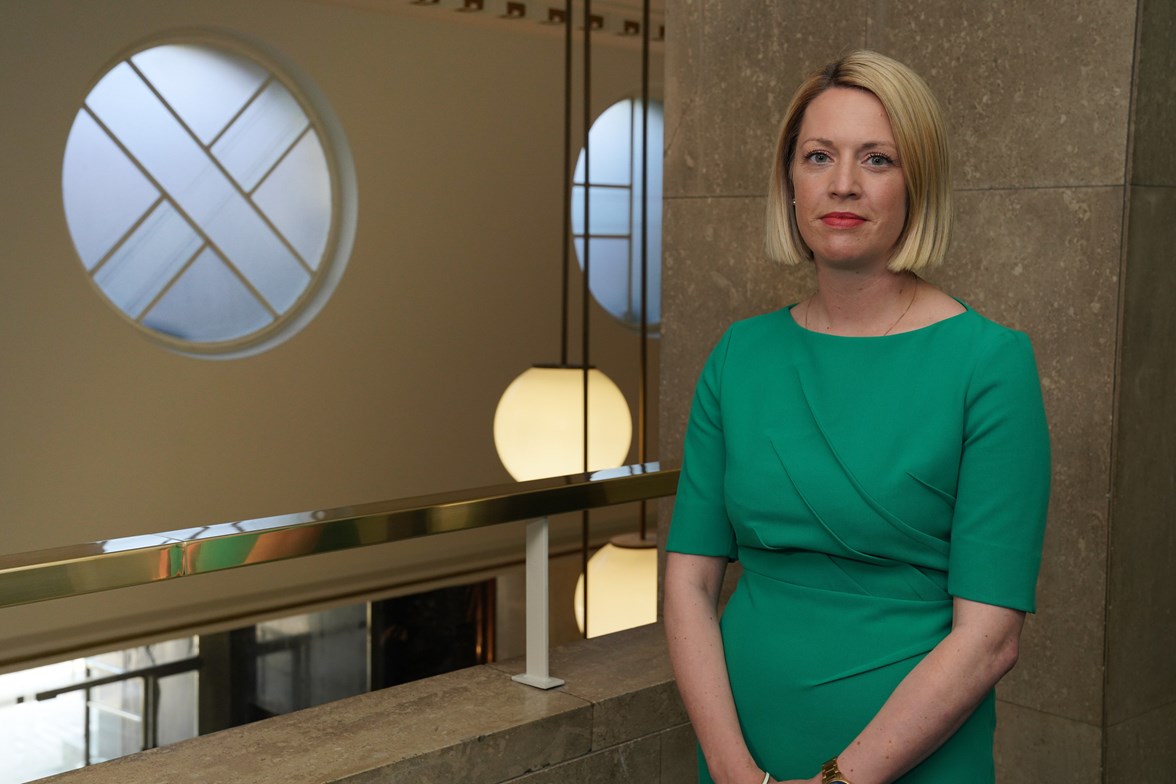 Transport Minister Jenny Gilruth has written to the UK Government, urging them to do more to enable a settlement of the UK wide rail dispute.
In the letter to Grant Shapps, Ms Gilruth called for the UK Government to do more to resolve the dispute which will significantly affect operations in Scotland, despite the Scottish Government having no say in the negotiations.
The Scottish Government has consistently rejected the rail reform programme which interferes with and erodes Scotland's devolved competencies within the rail network.
Full text of letter:
Dear Grant,
Thank you for your response to my letter in relation to planned industrial action on the railways this week.
As you know, Scotland looks set to be one of the worst affected parts of the GB Rail network from today – I am therefore seeking an urgent undertaking from you, to that end, that as UK Transport Secretary you will do all that you can to seek a resolution to this dispute, as quickly as possible, for the benefit of staff and passengers alike.
The failure of the U.K. Government to do more to encourage and enable a settlement of this pay dispute is concerning. The UK Government's approach to the network rail dispute appears to be motivated by ideology rather than practicalities – I hope that is not your view. Network Rail workers in Scotland and across the GB rail network have not received a pay rise in over two years. I am sure you will agree that is not an acceptable or a sustainable position.
I note your intention to 'drive modernisation' on the railways. Modernisation must not come at any cost and I will again reiterate the Scottish Government's position on this matter, which is that we will not support any reforms which seek to impose compulsory redundancies. Railway staff worked on the frontline during the pandemic; now is a time to recognise those efforts, not to punish workers.
As part of the Rail Review, Scottish Ministers and officials presented a clear case for the full devolution of rail powers but the UK Government plan outlined in the White Paper will not deliver this. That is disappointing. We will respond in due course to the legislative changes consultation, but the Scottish Government will not accept a position where the devolved position with rail in Scotland is in any way eroded or undermined.
As you note, I was scheduled to meet Wendy Morton MP later this week, however Ms Morton has subsequently cancelled the meeting. Given the impact this strike will have on Scotland I will expect that you will ensure this is rearranged as soon as possible. I furthermore note that planned meetings including the Devolved Governments have also been cancelled at short notice. This does not imbue confidence in the UK Government's approach to resolving this dispute nor in respecting devolved interests in its impact. I would be grateful for confirmation that both sets of meetings will be urgently reprioritised this week.
I note from your letter that the UK Government is committed to working with the Railway Unions. To that end, I encourage you to instruct Network Rail (and the relevant Train Operating Companies) to get back round the negotiating table with the RMT. A resolution to this dispute is possible; but you will require to inject the political willing which has, thus far, clearly been lacking.
Yours sincerely,
Jenny Gilruth MSP