UK Ministers must step up and fix broken rail system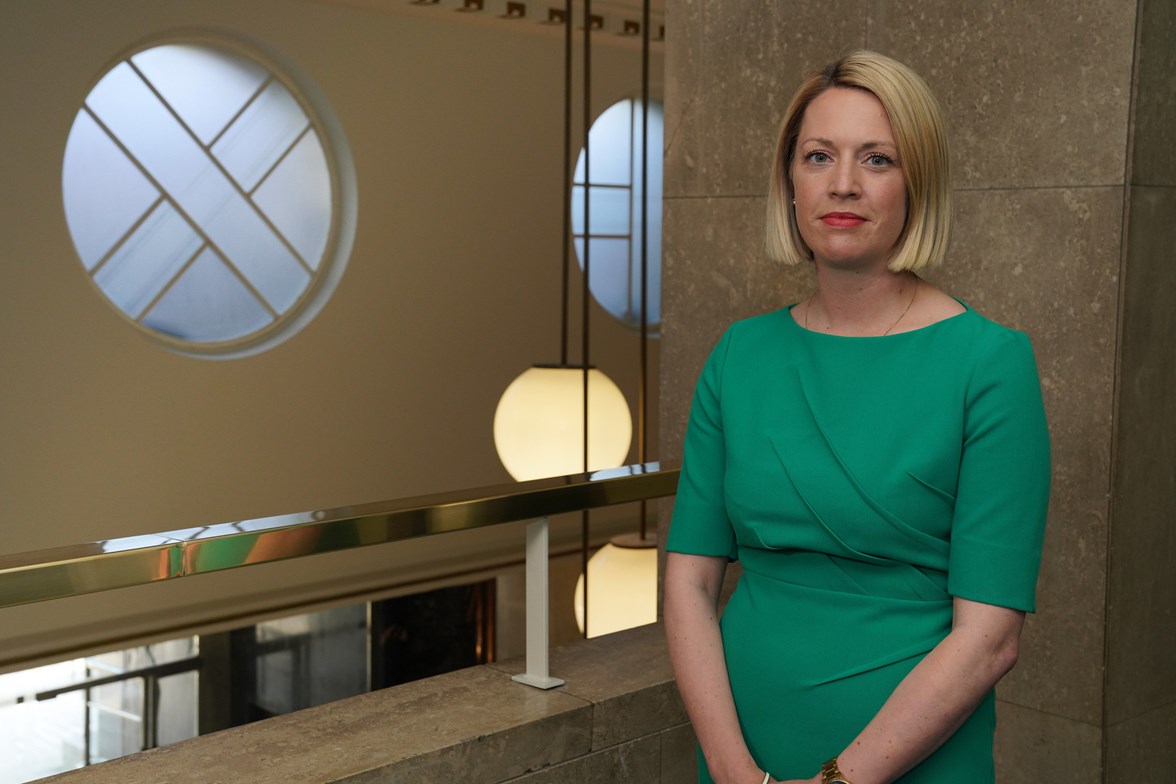 UK Ministers have been told to urgently step in and fix their broken rail system.
As Scotland prepares for a busy summer of music concerts, arts festivals, sporting events and an influx of tourists and visitors, Ministers here are urging the UK Government to step in and resolve the pay dispute with Network rail employees.
A meeting between the Transport Minister Jenny Gilruth and the UK Government Rail Minister Wendy Morton MP was cancelled last week at short notice and rearranged for today. The planned meeting was again cancelled today.
Transport Minister Jenny Gilruth has twice written to UK Government Transport Secretary Grant Shapps calling for a swift resolution to the UK-wide Network Rail dispute. Last week saw services severely disrupted, with more strikes expected over the summer.
Ms Gilruth said:
"This crisis for our railway is not of our making, yet businesses and communities across Scotland are being deeply affected by the strikes.
"That's why it's extremely frustrating that a further meeting with the UK Government Rail Minister has been cancelled again. Scotland's interests are being harmed, Scottish employees are affected, and the UK Government doesn't have the decency to bother to meet with us. They provide no information about what is happening, we don't know what mandate has been giving to Network Rail, nor have we any opportunity to input meaningfully to that.
"I wanted to meet with Wendy Morton to stress the impact of the strikes and press her on exactly what the UK Government is doing to resolve the dispute.
"It's abundantly clear to everyone that Scotland is not being well served by Network Rail's plans given ScotRail have been forced to run some of the most limited services in the country – despite not participating in the UK-wide strike action. These circumstances show exactly the need for independence which would allow full devolution of rail services.
"Despite repeated calls to get this situation resolved, UK Ministers are moving with sloth-like urgency on this and are completely asleep at the wheel.
"It now seems abundantly clear that they are deliberately picking a fight with the rail unions – the travelling public and local economies are merely collateral damage. They need to take their heads out of the sand and come to a reasonable and affordable compromise with the RMT and Network Rail.
"Last week we saw new legislation unveiled – without any consultation with the Scottish Government – to bring in agency staff and undermine the unions and highly trained rail staff. Enough is enough, as the unions have said this week, our door is open if UK Ministers require a lesson in how to negotiate fair deals for workers who have kept transport running during the pandemic.
"I must pay tribute to the travelling public and thank them for checking ahead, seeking alternatives, and working flexibly, where possible. However, that does not help people who need to travel to and from work. There can be no more excuses as we enter the crucial peak holiday season, with most schools finishing up in Scotland shortly. We are trapped in a ludicrous situation where we have no say, no power, no input and no respect from UK Government transport Ministers, and yet Scotland stands to suffer more than the rest of the UK if more strikes are called."