Work Begins On £31.2 million A737 Upgrade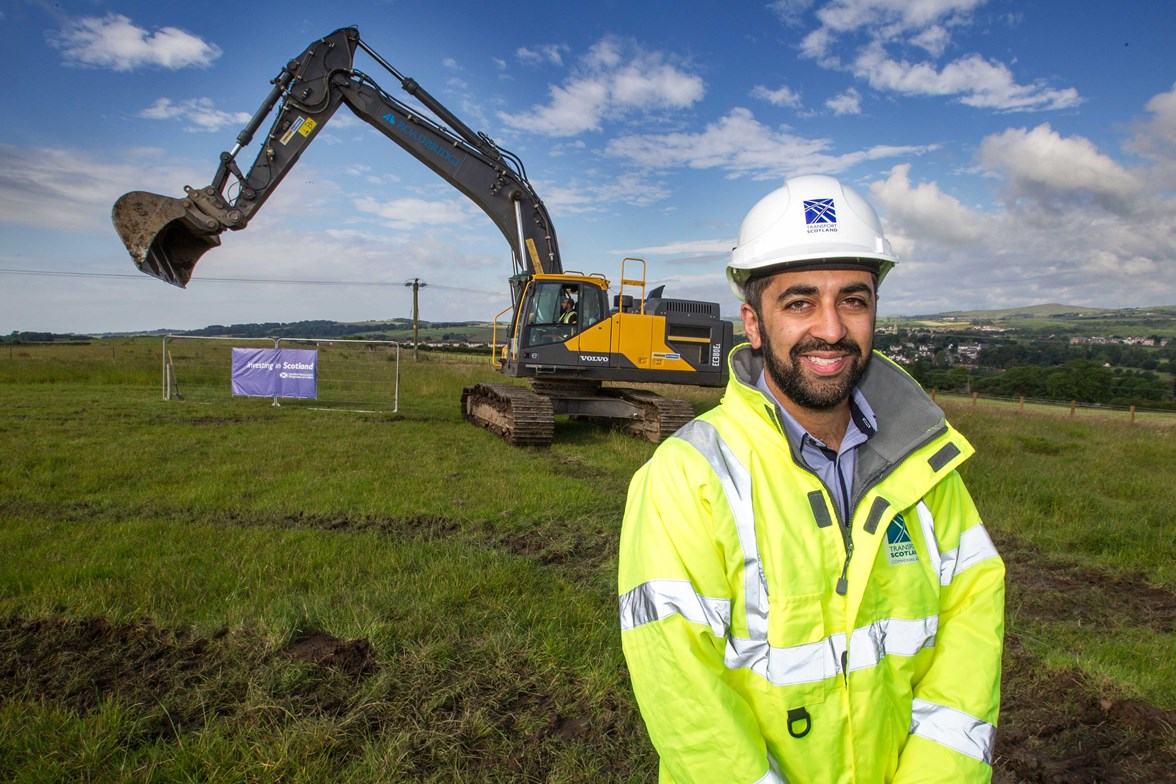 Mr Yousaf was on-site to break ground on the new bypass which will be built to the east of the North Ayrshire town.
The project will involve the construction of a four kilometre bypass as well as two new roundabouts, at Hillend and Highfield, and a viaduct to carry the new road over the River Garnock and the Glasgow to Ayr railway line. Works will also be required to connect the new Bypass to the existing A737 Trunk Road east of Highfield.
Transport Scotland appointed contractor Farrans Roadbridge Joint Venture in May to construct the bypass.
Upon completion the bypass will encourage improved economic and employment opportunities through better journey time reliability for motorists and businesses along the length of the A737. In addition, the Dalry Bypass will help separate local and strategic traffic, leading to improved safety for both rural road users and communities.
Mr Yousaf said:
"I am delighted to be here at Dalry today, to mark the start of the first of two major investments on the A737 to improve this key route in the southwest of Scotland.
"Delivery of the scheme will help strengthen the economy for the local communities by providing improved journey times as well reducing the demand placed upon the current road by long-distance road users.
"The Scottish Government is committed to having a safer and more efficient transport network and the start of work today is another step forward to delivering this for the people of Scotland."
Brian Snow, Project Manager, Farrans Roadbridge said:
"Farrans Roadbridge are delighted to have been selected as the contractor to complete the A737 Dalry Bypass and look forward to a successful partnership with Transport Scotland during the construction period."
Construction is expected to be complete by the end of 2019.
For further information please visit https://www.transport.gov.scot/projects/a737-dalry-bypass/