Young film-makers invited to help celebrate opening of AWPR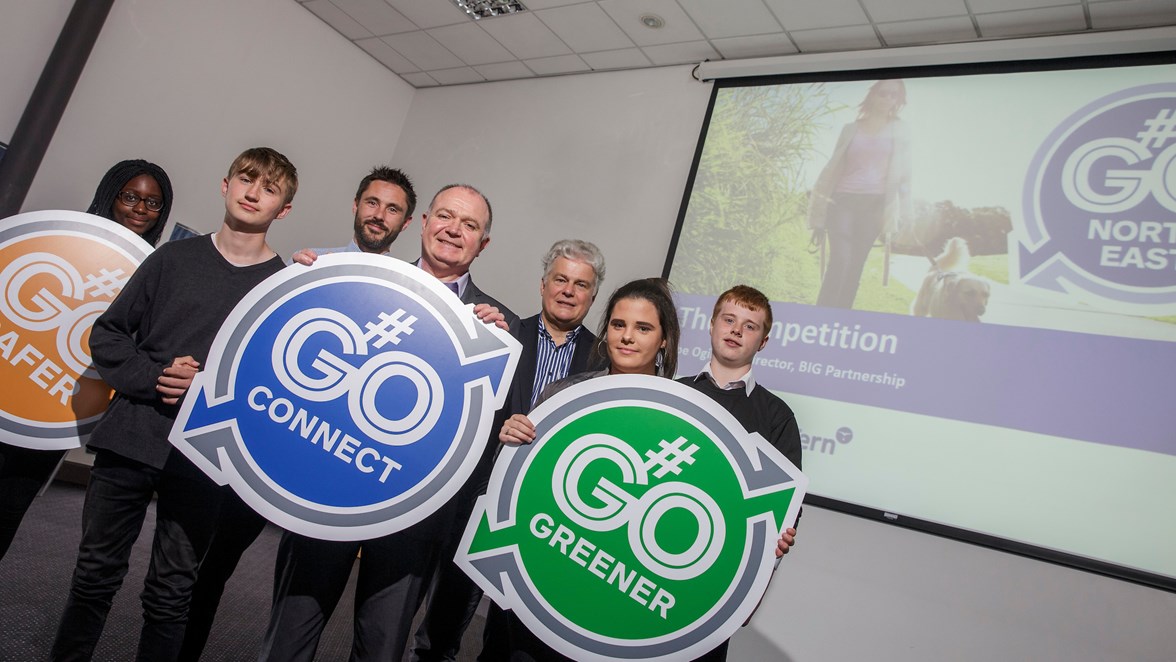 Budding film-makers in the North East are being invited to help celebrate the opening of one of Europe's largest construction projects, The Aberdeen Western Peripheral Route/Balmedie to Tipperty (AWPR/B-T).
Teams of pupils from Aberdeen City and Aberdeenshire secondary schools are creating short, entertaining and informative films about the AWPR/B-T. The winning film, which will be decided by a public vote, will then be used at a celebration to mark the opening of the project.
Around 40 pupils from six schools took part in a film-making workshop at the AECC this week where they received hints and tips from some of the most experienced documentary makers in the North East of Scotland. All Aberdeen City and Aberdeenshire secondary schools were invited and Inverurie Academy, Turriff Academy, Cults Academy, Bucksburn Academy, St Machar Academy and St Margarets School for Girls were able to enter teams.
STV North News Editor, Donald John Macdonald, and Managing Director of Tern TV, David Strachan, presented to pupils at the event, giving them guidance on developing a compelling storyline and how to get the best out of filming. They were joined by Barry Beattie, the AWPR/B-T's Assistant Managing Agent, who provided an overview of the project including its history, scale and significance. Representatives from PR and digital marketing agency, BIG Partnership, also attended the event to offer support and information on how to produce the films on a mobile device.
The deadline for entries will be Friday 6 July. Representatives from Transport Scotland, STV and Tern TV will then judge the films and pick a shortlist which will go to public vote on social media. As well as getting their film shown opening events, the winning team is expected to get the opportunity to participate in the opening of the road.
The competition is part of the GoNorthEast campaign, which was launched last week to underline the benefits of this transformational project and show how these will positively impact on people's lives and the future of businesses, small and large across the North East.
The campaign is supported by three key themes; #GoConnect, #GoSafer and #GoGreener. Teams will be asked to focus on one of these themes when producing their documentaries.
Barry Beattie said:
"The opening of the AWPR/B-T is an extremely exciting time for the north-east of Scotland and this competition gives a unique opportunity for pupils across the region to get involved in this historic event. The three key themes of #GoConnect, #GoSafer and #GoGreener will present lots of opportunities for the film makers to get creative and explore what the project will mean for the region. I look forward to seeing the finished films."