Archaeological findings - A75 Dunragit Bypass
As part of the project, extensive archaeological surveys were undertaken prior to and during the works with significant finds dating back 9000 years recorded. The finds included items from the Mesolithic, Neolithic, Bronze and Iron Ages, such as:
A rare and complete 167-piece jet bead necklace dating to around 2000 BC – the first of its kind to be discovered in south west Scotland
An Iron Age Village
A Romano-British brooch                                                                      
A bronze Age cemetery complex
Cremation urns
Neolithic flint tools including a flint arrowhead, and over 13,500 Mesolithic flints
A post excavation analysis of the excavation finds is currently underway, examining the wealth of prehistoric archaeology which will inform how our ancestors lived during these ages. This period of analysis will culminate in two publications which are expected in 2020.
Meantime, to learn more about the process and the historical finds, please read our archaeologists' blog.
Following completion of the above analysis and the publications a decision will then be made on where in Scotland the various collections will be stored and/or put on display.
Rolling gallery of archaeological findings at the Dunragit Bypass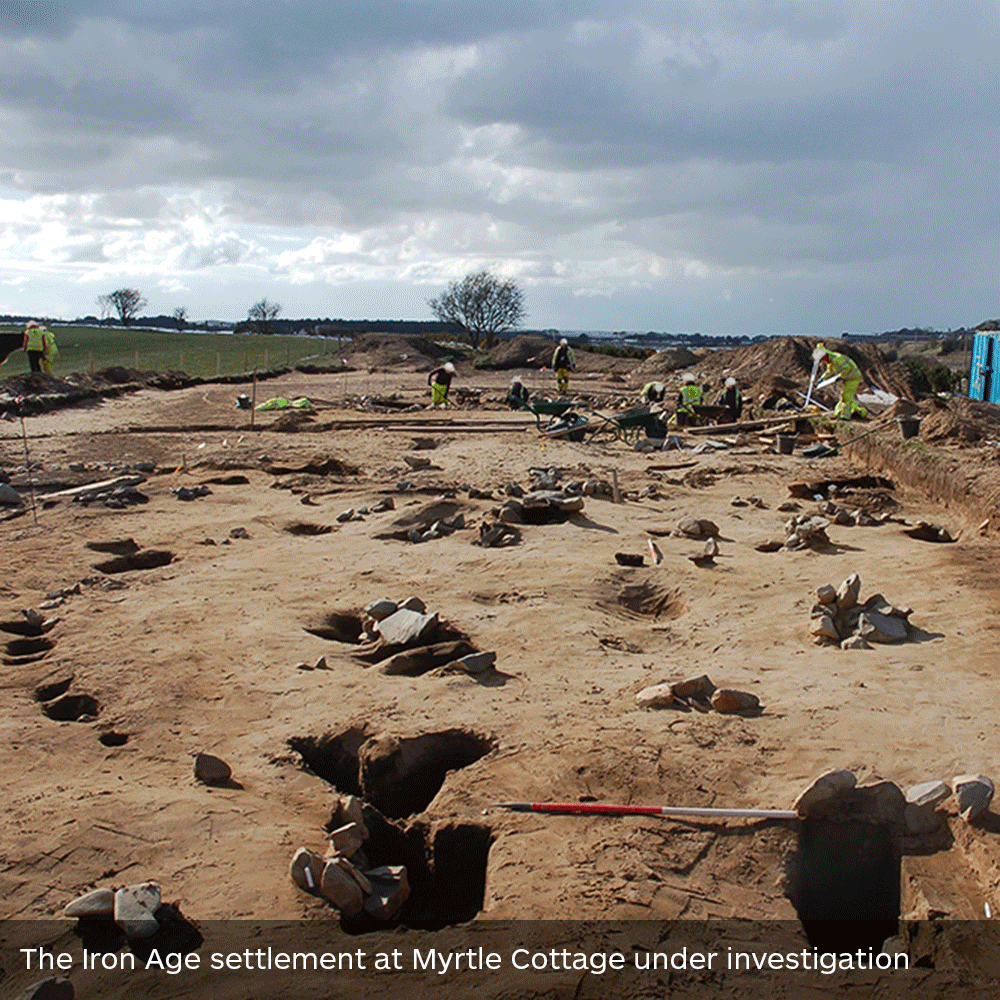 ---