Secondary schools go smart in Dumfries & Galloway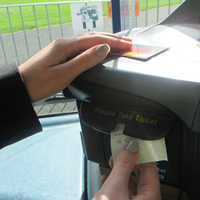 Pupils entitled to free school travel using the local bus network can now travel smart throughout Dumfries & Galloway Council using their Young Scot saltirecard. 
The joint initiative delivered by Dumfries & Galloway Council, supported by Transport Scotland, in partnership with Stagecoach was launched on 17 August 16.
The new service now enables 160 pupils to travel to and from school by simply tapping their Young Scot saltirecard on any Stagecoach electronic ticketing machine within the region.
The Young Scot saltirecard enables pupils to quickly board the bus, removes the requirement to issue, and carry paper tickets, and eases the administrative burden for the council when managing the scheme.
---