These enhancements will improve connections between the north of Scotland and the Central Belt and boost economic growth for the whole of Scotland.
Phase One
Phase one of the project was delivered in December 2012, which increased services from 9 to 11 trains per day and reduced journey times by an average of 6 minutes (and on some services by up to 18 minutes) at a cost of £1.2 million.
Phase Two
On behalf of Scottish Ministers, we're working with industry partners to deliver phase two of the £57m Scottish Government funded scheme.
From December this year, Highland Mainline passengers will benefit from an enhanced journey experience when our new fleet of iconic High Speed Trains start to be introduced on the route. These iconic trains will offer greater comfort and more capacity, providing 4 carriage trains as opposed to the 3 provided at present. This is part of significant efforts to deliver a better service and a major step towards overall improvements.
By December 2019, a revised Highland Mainline timetable, currently under development, will deliver journey time reductions of around 10 minutes and service frequency enhancements including earlier arrival and later departures, providing better connectivity with the central belt and Inverness.
Find out more at Network Rail's Highland Main Line site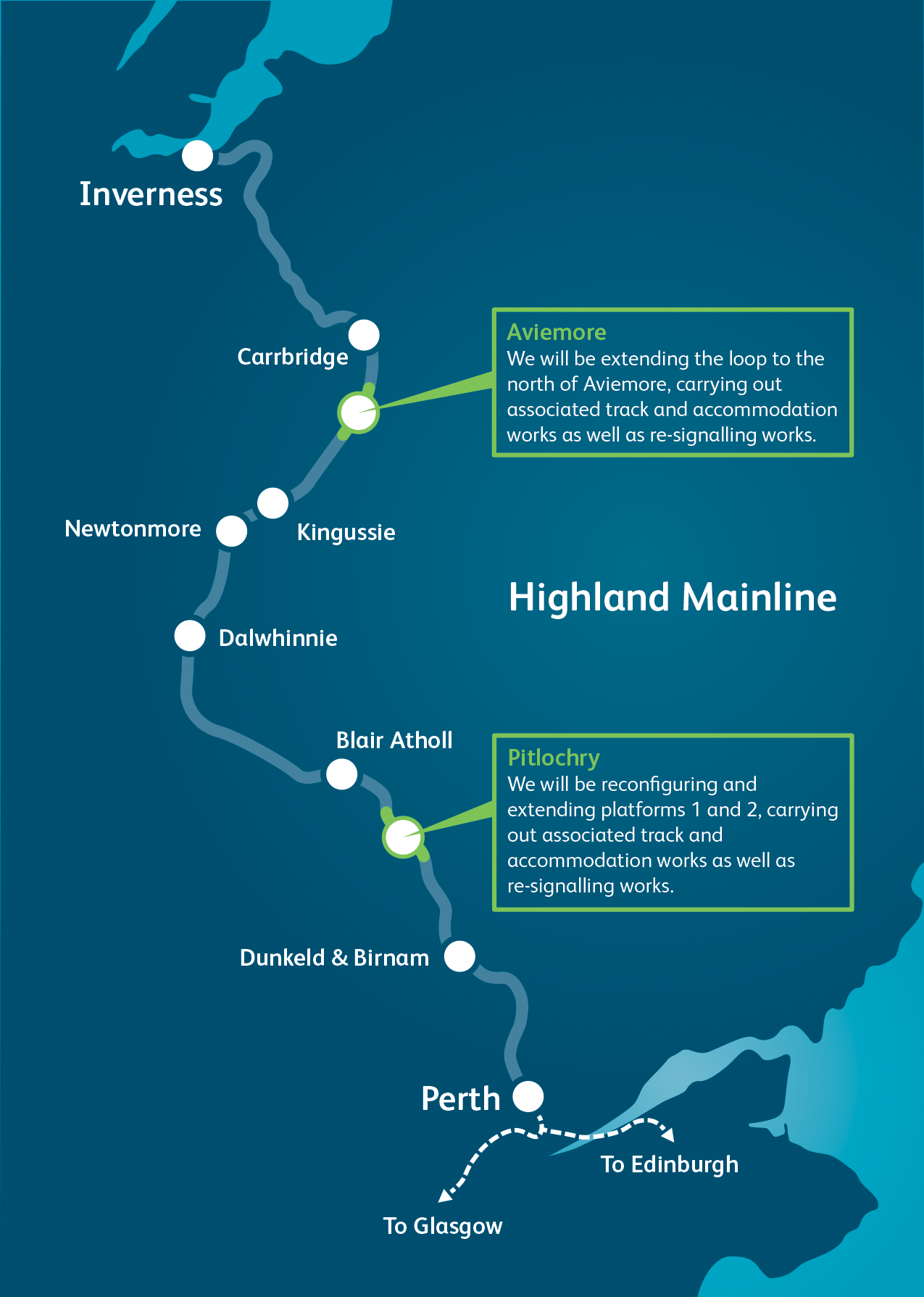 ---