Lanying Zhang - Senior Engineer, Bridges Team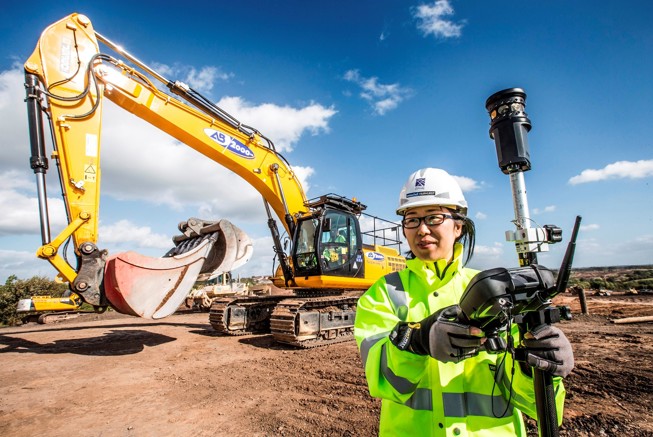 The M8 M73 M74 Motorway Improvements Project was one of the largest infrastructure projects to be delivered by Transport Scotland in the last decade.
As part of the Scottish Government's £500 million investment, the project delivered a range of community benefits through the contract which included the creation of 20 apprenticeships and 10 graduate positions, to encourage and support careers in Scotland's construction industry.
At its height, the project employed more than 1,000 people working in the engineering sector and offered much coveted experience of working on a project of this scale and complexity to more than 20 graduate civil engineers.
One engineering graduate to benefit from this experience was Lanying Zhang.
Lanying (38) graduated from Tianjin Chengjian University in China with a BEng Civil Engineering in 2003 before immigrating to Scotland to complete a Masters Degree in Structural Engineering and Mechanics at Glasgow University in 2005.
Following 15 months working for Corus Group in York as a consultant engineer on the railways, she returned to Glasgow in 2007 to take up a graduate engineer role with Mouchel Consulting (now acquired as part of WSP Global) where she gained valuable design experience.
Lanying was offered the opportunity to broaden her 'site-based' engineering experience when she was appointed as a Section Engineer for Mouchel Fairhurst Joint Venture on the M8 M73 M74 Motorway Improvements Project in Spring 2014, as part of the Scottish Ministers' site monitoring team.
Construction of this major infrastructure project had just started and Lanying was part of a growing team of engineers contracted by Transport Scotland to monitor the works being undertaken on site.
Lanying said: "Major infrastructure projects of this scale don't come around too often and the project offered me a unique opportunity to expand my experience on site. Working as part of a large team gave me the opportunity to learn new skills. I was able to see elements of the design phase through to construction and gain a better understanding of design as a result. It also gave me valuable contractual and financial experience which plays a significant role in any civil engineering project.
She added: "This depth of experience was exactly what I needed to achieve my professional qualification as a Chartered Engineer in spring 2015, and has provided an opportunity for career progression to my current role as a Senior Engineer within the bridges team.
"I would definitely encourage graduates to look for potential opportunities on major infrastructure projects as the breadth of learning I have experienced has helped me progress my career."
---