Ferries, Aviation and freight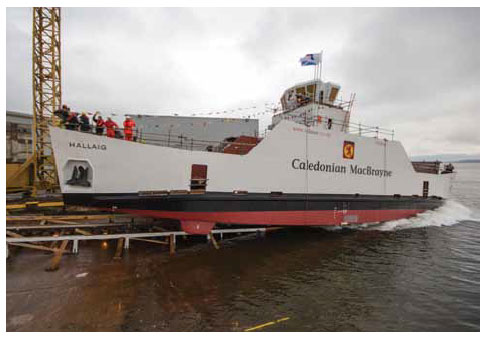 Launch of the MV Hallaig
(© Devlin Photo)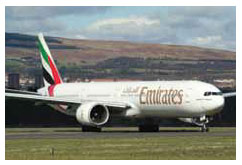 Expansion of our international air links
(© Crown copyright)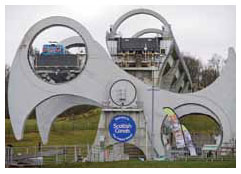 Working closely with Scottish Canals
(Courtsy of Scottish Canals)
In partnership with other Scottish Government agencies, Transport Scotland has continued to work with airlines and our airport operators on the improvement of Scotland's international air connectivity. Our aim is to support the Scottish Government's ambition to make Scotland the best connected small country in the world. The past twelve months has seen the expansion of our international air links including Scotland's premium connection through the Emirates hub in Dubai and the development of a link to Turkish Airlines growing network through Istanbul. Connections which will bring direct economic benefits to Scotland through improving business links, encouraging inward investment and making Scotland more accessible for inbound tourists. Our focus in the year ahead is on supporting those commercially viable and sustainable international services which will have the greatest impact on increasing Scotland's sustainable economic growth.
We awarded £1.1 million of grant funding from the Mode Shift Revenue Support Scheme to eight companies in respect of 12 freight flows (nine cross-border and three within Scotland). This scheme helps companies with the extra operational costs associated with moving freight by rail or inland waterways instead of road.
The final Ferries Plan was published in December 2012 which sets out the strategic way forward for all of Scotland's ferry services over the next decade.
The first of the new hybrid vessels, the MV Hallaig, was launched by the Deputy First Minister at Ferguson Shipbuilders, Port Glasgow in December 2012. This vessel will enter service on the Sconser-Raasay route in summer 2014.
Work to enable British Waterways to operate on a self-standing basis in Scotland on transfer of its assets and functions in England and Wales to a charity resulted in a successful separation taking effect in July 2012. Since then we have worked closely with British Waterways, now trading as Scottish Canals, as it adjusted to its new situation within the Scottish public sector.
2012/13 has also seen the making of four harbour revision orders (Inverness, Fraserburgh, Lochaline and Cairnryan) as well as the publication of Modern Trust Ports for Scotland-Guidance for Good Governance, which was developed after working closely with a range of Trust Ports to review the original guidance produced some 12 years earlier. We have also been working closely with our stakeholders to align and streamline the application process for projects where multiple consents are required.
---