Travel Services and safety
Transport Scotland facilitated the introduction of Decriminalised Parking Enforcement (DPE) in Fife and East Renfrewshire Council areas. The benefit of DPE is that any additional revenue is kept locally and is used to improve off-street parking, traffic management and public transport. We continue to work closely with Argyll and Bute, East Dunbartonshire and Inverclyde Councils to develop similar plans.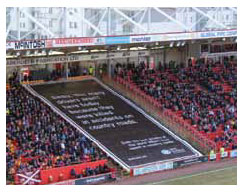 Promotion of the Road Safety Scotland country roads campaign
(Courtesy of Stripe Communications)
During 2012/13 Transport Scotland worked with Applied Card Technologies Limited (ACT) to complete implementation of its next generation 'ITSO HOPS', a specialist ticketing transaction service. ITSO HOPS is the 'back office' data processing system for the concessionary travel scheme and smart ticketing. The service delivers enhanced performance and fraud prevention measures.
The new HOPS has also been used to develop Hotlisting, whereby inappropriately used concessionary travel passes can be identified and blocked. This is now in full use across the Scottish bus network, with very positive results. We also introduced a customer hotline in July 2012 to enable passengers to report potential abuse of the concession scheme. Significant financial savings continue to be made as a result of the scrutiny of key information captured on each individual concessionary travel journey, with outputs being used to inform the robust application of our fraud strategy.
In October 2012 the Deputy First Minister launched our Smart Ticketing Delivery Strategy. This is an ambitious programme to build on and develop the ticketing and back office infrastructure already in place across Scotland, with the long-term vision "That all journeys on Scotland's bus, rail, ferry, subway and tram networks can be accessed using some form of smart ticketing or payment".
Managed motorway functionality became an integral part the Traffic Scotland Service on the M90 and M9 following completion of software and operations development and the installation of Traffic Scotland equipment on the completed Fife Intelligent Transport System and M9 Junction 1A improvements contracts.
As part of the Forth Replacement Crossing (FRC) the Contact and Education Centre/Traffic Scotland Control Centre construction has been completed. The Contact and Education Centre was opened in January 2013 and will act as a central point for public information and enquiries relating to the FRC construction process. It also includes an exhibition area providing information on the project and for conducting educational activities. From April 2013 the Traffic Scotland Control Centre became the new main operational base for the Traffic Scotland Service which uses intelligent transport systems to process and distribute real time information about the current state of the motorway and trunk road network as well as providing other information on other modes of travel. The Traffic Scotland Control Centre will also act as a coordinating hub during transport related emergencies, disruption and periods of severe weather.
The findings of the Speed Limits Review on the non-motorway sections of the trunk road network were published in October 2012. The aim of the review is to promote greater consistency in speed limits across the network and allow limits to be better understood by drivers and appropriate for the environment and road use. A total of 44 areas have been identified where speed limit reductions are proposed. The review also highlighted a number of locations where speed limit increases were considered appropriate however none of these increases are being proposed.
Transport Scotland continued to manage delivery of the National Transport Strategy, monitoring and reviewing its on‑going implementation. We sought new opportunities to engage with European transport projects, and further strengthened our ties to existing European initiatives. We also continued to deliver strong support to Parliament, its procedures, and its committees.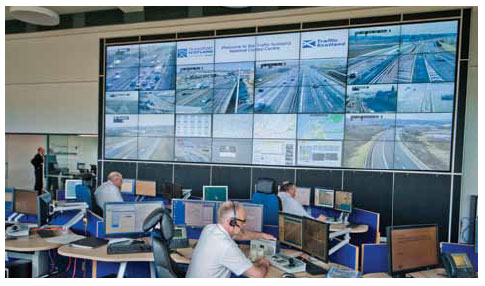 Inside the Traffic Scotland National Control Centre
(© Chris Watt)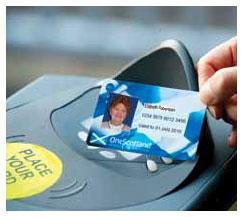 Managing the national concessionary travel scheme for older and disabled people
(© Stuart Nicol Photography)
On support for public transport, we made a number of achievements:
in January 2013 we reached agreement with the Confederation of Passenger Transport on reimbursement arrangements for bus operators which will continue to safeguard the national concessionary travel scheme for older and disabled people until March 2015
we are supporting the establishment of Bus Users Scotland, a branch of the Bus Users UK, to strengthen the representation of user interests in bus policy and to provide additional on-street monitoring of bus services and arrangements for handling bus service complaints
On road safety we made a number of achievements:
we ran a Junior Road Safety Officer (JRSO) competition to continue our support for the UN Decade of Action for Road Safety with the winning school coming from Musselburgh
distribution of the Early Years resource 'Ziggy' via Education Scotland. The resource has been rolled out across Scotland and continues to be complimented by educators and parents alike
two integrated social marketing campaigns were undertaken this year. The ACPOS Festive Safety Campaign was supported by a drink-drive campaign highlighting, once again, the vehicle forfeiture scheme. A new, ground-breaking country roads campaign, featuring David Coulthard was developed and aired in cinema, and on TV and radio. It was supported by online activity, editorial platforms, cinema six-sheets and a field marketing exercise; its core message was, "Even the best drivers in the world adjust their speed on country roads"
Road Safety Scotland (RSS) was the principal partner in the Scottish Car Show at Ingliston in July 2012, with almost 10,000 people, many in the target age group, attending the show. In partnership with Lothian and Borders Police, Fire and Rescue Service and Safety Camera Partnership: speed, seatbelts, drink driving and the effects of a crash were all addressed.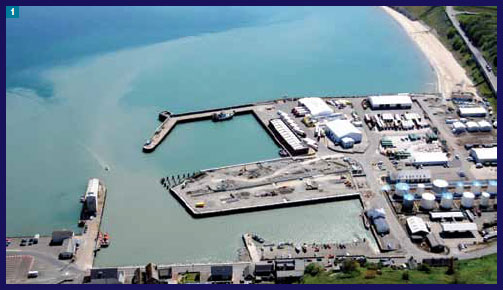 New pier at Scrabster Harbour
(Courtesy of Garry Baxter)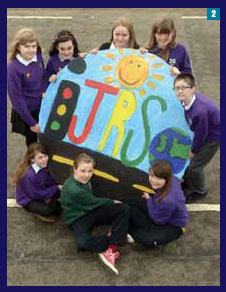 Junior Road Safety Officer competition winners
(Courtesy of Road Safety Scotland)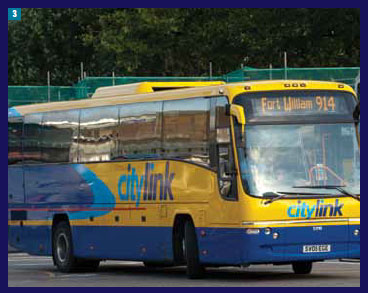 Supporting public transport
(© Stuart Nicol Photography)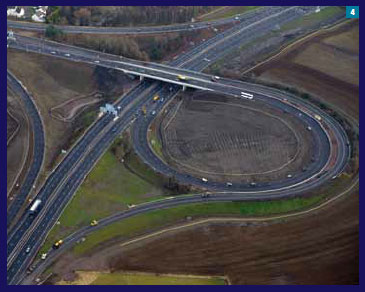 M9 Junction 1A, part of the Forth Replacement Crossing
(Courtesy of Sisk Roadbridge)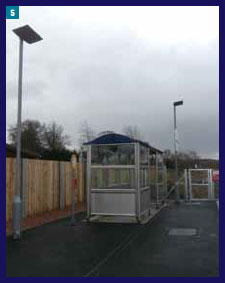 Conon Bridge train station reopened as part of the A9 Kessock Bridge works
(Courtesy of ScotRail)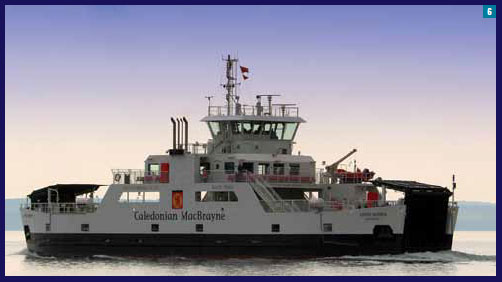 MV Loch Shira
(© Caledonian Maritime Assets Ltd)
---