Ferries, Aviation, Canals and Freight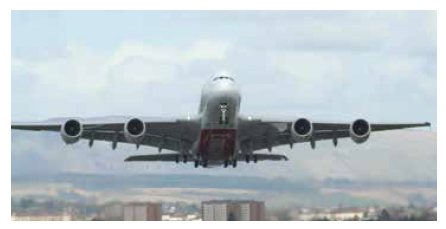 Airbus A830 over Glasgow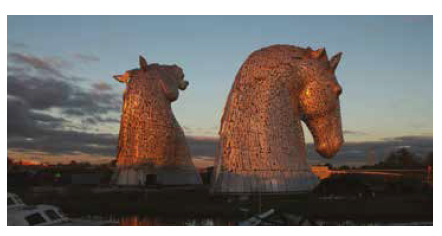 Kelpies at dusk (Courtesy of Scottish Canals)

Pinkston Watersports Centre, Forth & Clyde Canal, Glasgow (Courtesy of Scottish Canals)
Transport Scotland has continued to work with airlines and airports to develop international air links and in 2013 we helped secure new services from Edinburgh to Chicago, Philadelphia and Doha and worked with the Isle of Man Government to help restore a link between Glasgow and the Isle of Man.
We also brought Prestwick Airport into public ownership and started a process designed to provide a more secure future for the airport and a return on the Government's investment.
Over the year we awarded £0.8 million of freight grant funding from the Mode Shift Revenue Support Scheme to six companies in respect of nine freight flows (seven crossborder and two within Scotland). This scheme helps companies with the extra operational costs associated with moving freight by rail or inland waterways instead of road.
This year saw the launch of the second of the unique and innovative 'hybrid' ferries. The ferries, named MV Hallaig and MV Lochinvar, were built following a Scottish Government investment worth over £20 million.
The first of these ferries came into operation on the Sconser-Raasay route on 29 November 2013 with the second vessel to be deployed on the Tarbert-Portavadie route.
Elsewhere on the Scottish ferry network, we saw the start of the Scottish Ferries Plan roll-out, with pilot services starting on the Ardrossan-Campbeltown route and the Mallaig-Lochboisdale route with enhanced services to Barra and South Uist during the winter months.
Road Equivalent Tariff (RET) fares continue to be rolled out with services to Islay, Colonsay and Gigha benefitting from October 2013, bringing cheaper fares for residents and visitors alike.
Completed in January 2014, the stunning Kelpies were developed by Scottish Canals and have the accolade of being the largest equine statues in the world. Sculpted by Andy Scott, the 30 metres high Kelpies stand proud at the new entrance to the Forth and Clyde Canal at Grangemouth, and are set to be a worldwide tourist attraction.
Scottish Canals funding of £4.25 million has contributed toward a variety of projects, including Pinkston Watersports Centre in Glasgow – Scotland's first purpose built paddlesports centre, expected to open this summer.
We also published a new canals policy document Making the Most of Scotland's Canals in April 2013 which sets out our aspirations for Scotland's canals over the next 5 to 10 years.
---