Appendix A
User Survey Sample Characteristics 
Overall, 37% (n=376) of respondents to the User Survey were male and 62% (n=639) were female, with 1% (n=10) choosing not to say.  As shown in Figure A.1, the majority (22%, n=226) were aged 55-59.
Figure A.1: Breakdown of Responses by Age Category (n=1024)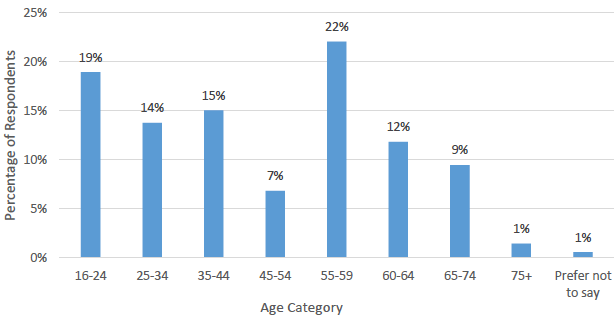 Figure A.2 shows the employment category of respondents. Of the 1,014 respondents who answered this question, 43% (n=437) were in full time employment, with a further 17% (n=172) working part time and 2% (n=16) self-employed.  As shown in the figure below, the sample included a relatively high proportion of retired individuals (20%, n=204).
Figure A.2: Employment Category of Respondents (n=1014)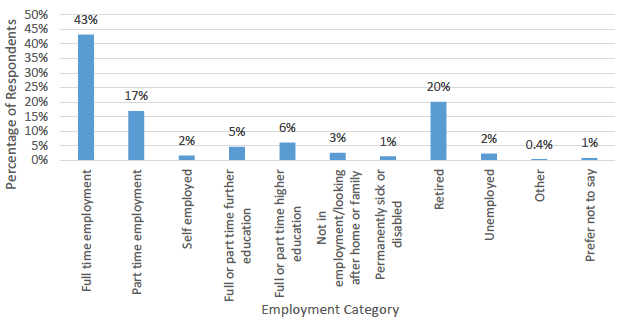 Figure A.3 shows the annual household income of respondents. Of those who responded to this question (n=969), the largest proportion (13%) had incomes of between £20,000 and £30,000 per annum.
Figure A.3: Annual Household Income (before tax) of Respondents (n=969)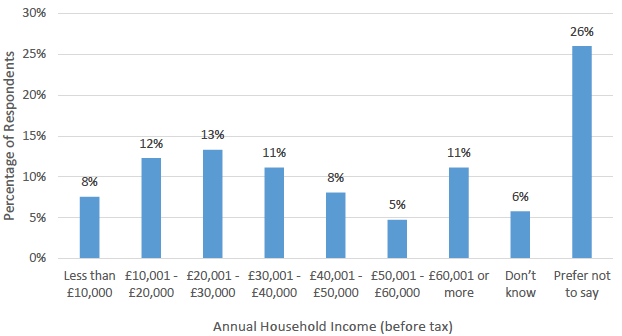 Respondents were also asked whether they had a disability or long-term illness and whether they held a National Entitlement Card (NEC).  Overall, 8% (n=76) had a disability and 28% (n=274) held a NEC.
---