Borders Railway Year 2 - Evaluation - Survey of users and non-users - February 2018
Appendix A
User Survey Sample Characteristics
Overall, the majority of respondents (60%, n=469) were female and 37% (n=293) were male, with 3% choosing not to say. As shown in Figure A1, the 35 – 44 age group represented the largest proportion (17%, n=131).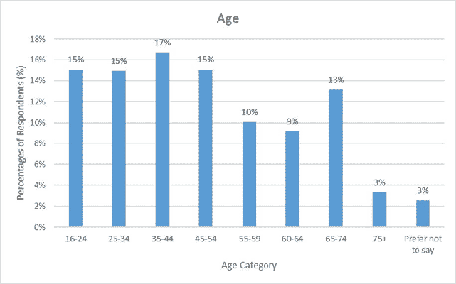 Figure A1: Age Category of Respondents
Figure A1 below shows the employment categories of respondents. Of the 783 respondents who answered the question, 47% (n=365) stated that they were in full time employment with a further 18% (n=139) in part time employment, 5% (n=42) in higher education and 3% (n=27) in further education. The figure below also shows that the survey sample included a relatively high proportion of retired individuals (21%, n=162).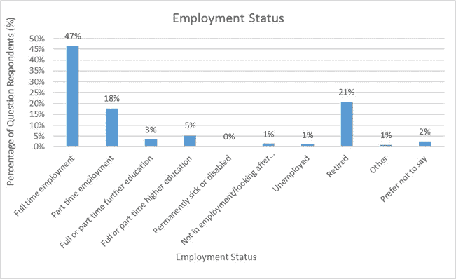 Figure A2: Employment Status of Respondents
Figure A2 shows the annual household income of respondents. Of those who responded to the question (n=728), 15% of respondents (n=110) had household incomes of £60,001 or more per annum with a relatively high proportion preferring not the answer the question (26%, n=187).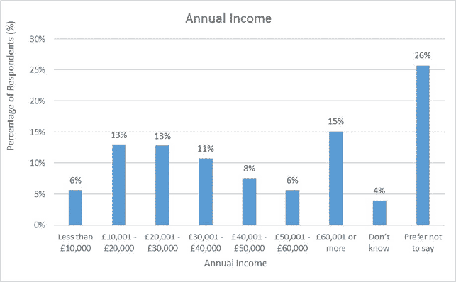 Figure A3: Annual Income of Respondents
Additionally, respondents were also asked whether they had a disability or long-term illness and whether they held a National Entitlement Card (NEC). Overall, 8% (n=63) had a disability or long-term illness and 29% said that they held a NEC which provided them with free bus travel.
---