Road Safety Framework: Annual Report 2016
Foreword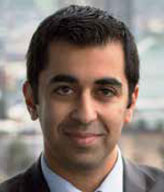 This is the eighth annual report for Scotland's Road Safety Framework to 2020 since the Framework was published in 2009.
We reached a road safety watershed in 2016 with the completion of the Road Safety Framework's Mid-Term Review, realised through the dedication and support of key road safety partners. The Review assessed progress made to date towards achieving the range of priorities and commitments set out in the Framework. It identified a strengthened realignment of outcomes to ensure continued progression towards the Framework's vision zero; where there will be a steady reduction in the numbers of those killed and seriously injured. The ultimate vision is of a future where no-one is killed on Scotland's roads, and the injury rate is much reduced.
As a testament to the document itself, and the organisations and people in Scotland committed to achieving its objectives, the Framework was awarded a Prince Michael International Road Safety Award in December last year.
The Review recognised that significant progress has been made to date in achieving a great many of the Framework's commitments. 2016 also saw us consult, shape and develop legislative proposals on making seatbelts a legal requirement on dedicated school transport following the devolution of powers in 2015 – we aim to have mandatory seatbelts fitted on vehicles carrying primary pupils in 2018, and for those transporting secondary pupils in 2021. Transport Scotland has continued to provide funding for a spectrum of partner organisations to facilitate road safety projects contributing to the agreed Framework outcomes. In addition, the average speed camera system on the A9 continues to show a marked, and sustained, improvement in driver behaviour, coupled with a reduction in casualties and collisions. The outcomes delivered on the A9 gives us confidence that the average speed camera system on the A90, to go-live in the Autumn between Dundee and Stonehaven, will be just as successful. On a local level, the City of Edinburgh Council continues its city-wide rollout of 20mph speed limits and zones in line with the Scottish Government's Good Practice Guide on 20mph speed restrictions.
Reported Road Casualties Scotland 2015 was published in October 2016, with casualty figures the lowest since records began in 1950. However, we must remain vigilant and not become complacent. To ensure continued delivery in going forward to 2020, the realignment of key Priority Focus Areas and underlying outcomes will enable a refocusing – and indeed a re-doubling – of efforts. This will allow us to maintain the long-term downward trends towards our road casualty reduction targets.
We can only save lives by working together. This Annual Report will highlight the collaborative efforts of the Scottish Government and its partners, whose constant efforts strive to make our roads safer.
Humza Yousaf MSP
Minister for Transport and the Islands
---