Foreword
This is the ninth annual report for Scotland's Road Safety Framework to 2020 since the Framework was published in 2009.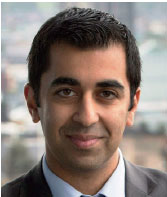 2017 saw a concerted effort to engage with the three Priority Focus Areas determined in 2016 by the Road Safety Framework's mid-term review. The review identified a strengthened realignment of outcomes to ensure continued progression towards the Framework's Vision Zero where there will be a steady reduction in the numbers of those killed and seriously injured. 
The Annual Report initially provides background information on the Review and the Governance structure of the Road Safety Framework. This is followed by a summary of the Reported Road Casualties Scotland 2016 (published on 11 October 2017) with casualty figures being the lowest since records began in 1950. Nevertheless, it was saddening to see a rise in the 2016 fatality figures, and we commit to working even harder to maintain the long term downward trends towards our road casualty reduction targets. 
The main bulk of this report highlights the specific actions taken in light of the Review, which strive to provide tangible evidence on road safety improvement. These include actions taken directly by the Scottish Government, the Framework's governing bodies, partner organisations, local authorities and organisations undertaking activities/projects supported by the Road Safety Framework Fund. All activity is evidence based and, in the case of that funded by the Framework, externally reviewed to determine the extent of its impact on road safety.
The Annual Report concludes with a brief look at the future of road safety in Scotland. The Horizon Scanning section reviews what could merit further exploration, together with any potential influences on the next Framework document.
Finally, I would like to offer my personal thanks to all our road safety partners striving to keep our roads safe. We can only save lives by working together. 
Humza Yousaf MSP
Minister for Transport and the Islands
---